Deena Lynch is a Taiwanese-Australian artist from Brisbane, mostly known as Jaguar Jonze. Singer and songwriter, she has a very distinguished sound that combines indie rock and pop music. Deena pushes sonic and visual boundaries with her musical style and therefore stands solid ground in the Australian scene. Her openness about disrespect in the music industry and mental health struggles is so important these days and really unites the audience. Last year was exceptionally difficult for Lynch as she released and created music while being hospitalised with Covid 19, away from her friends and family. Her latest EP ANTIHERO, explores intimate topics on finding yourself, pain and recovery. Additionally, the record is complemented by extensive visuals that create a whole world of Jaguar Jonze. We spoke to Deena about her new EP and pandemic experiences. 
First of all, how are you doing during these difficult times?
I'm doing great!! I'm super grateful for being able to recover from COVID-19 after spending 40 days in hospital and 6 months away from friends and family. It's actually already been a year since I first came home from a tour in the US with COVID-19. My perspective is really different as I am just appreciative for my health, being able to have my family and friends around and healthy too, and that I am in a country with a great healthcare and welfare system. I feel lucky for what I have and face all the challenges being in the music industry with as much flexibility and grace as possible.
Do you feel like the pandemic has changed your creative process?
Definitely. My process is a lot more dependent on technology. The pandemic has also increased how much we have to give out, which means I've actually found it more difficult to find time for creativity, so I have to stay on top of time blocking that so that I continue creating.
Your new EP ANTIHERO talks about intimate and difficult subjects. Do you have moments of doubt or hesitation before releasing such a vulnerable and personal project?
I always have doubt regardless, as there is that trepidation over whether people will resonate and enjoy the music, but there is no hesitation. Music for me is therapeutic, and by the time it has gotten to the place of release, I've spent months or years working on it and have had the time to come to terms with the vulnerability I'll be sharing.
You have created a few artistic alter egos. How did you develop these characters and realized that it works for you as an artist?
They focus on different things. Jaguar Jonze is my music, Spectator Jonze is my art, and Dusky Jonze is my photography. They're separate worlds that exist in the same universe so deserve their own separate focus.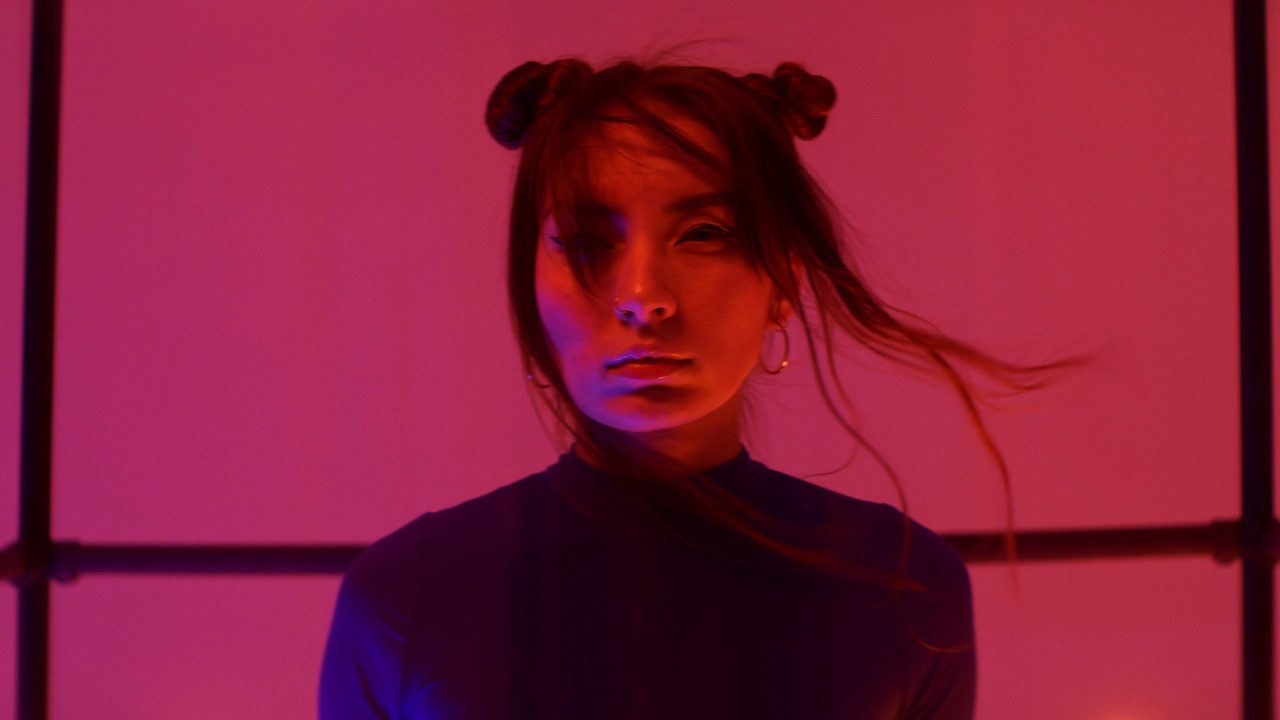 Do you think you could ever choose just one art form to focus on, or they're just inseparable and connected for you?
I would say they're inseparable and serve different purposes for me that are so important in completing who I am as an artist and person – but if I had to pick one, I would pick music as music doesn't exist without the art and photography. It truly encompasses a lot of the creative and visual mediums too.
The music videos for ANTIHERO are very cinematography oriented projects. Do you have any directors or visual artists that inspire your own work?
Some of the directors that inspired the music videos have been amazing anime directors such as Mamoru Oshii and Satoshi Kon, as well as visionary film directors such as Akira Kurosawa.
You have been very open about your mental health struggles, and I would like to thank you for that because it's a subject we really need to address more, especially within the music industry. Do you feel like expressing it through art helps you liberate yourself from the past and find ease and freedom?
Art helps me process it internally so that I am then able to find the articulation in words to do it with others. It's so hard to make sense of trauma, depression and anxiety sometimes, but art allows you to make sense of it in your own way, which then leads to finding that clarity to understand and grow your self-awareness.
Do you see yourself potentially collaborating with other musicians? Are you excited by any artists right now?
Oh definitely! My favourite thing about art and music is collaboration, as it pushes me to think outside of the box and play outside of my comfort zones. I am currently loving the rise (..finaaaally) in Asian artists such as Audrey Nuna, Rina Sawayama, a lot of the artists with 88Rising and the new collaboration between Bruno Mars and Anderson.Paak with their project Silk Sonic.
There is so much injustice for women in the entertainment business, and you spoke out about your experiences. How do you see the future for females in the music industry?
How I see the future depends on the changes society as a whole is willing to make. At the moment, I see the future for females to find safety and equality in their workplace to still be a slow moving progress – but hopefully, I am wrong, and we see a big shift quickly. We deserve it. 
Will there be a debut album coming eventually? Do you have any plans or visions regarding that?
There most definitely will be a debut album coming eventually. I'm cooking up some plans and visions, but I can't wait to take a block of time to really dive into conjuring up the next new world of Jaguar Jonze.
Listen to Jaguar Jonez EP below
Interview by Olivia Dworakowska