Vincent Leroy, a kinetic sculptor based in France, brought his installation 'Boreal Halo' to the Beaux-arts Museum of Rennes, a monumental ring that gracefully levitates above the ground in the central hall of the museum.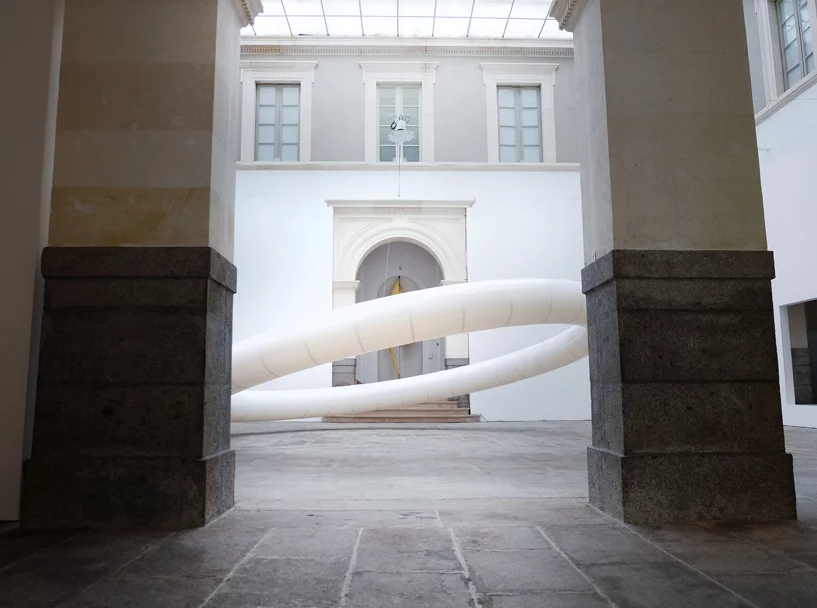 The impression of weightlessness that animates Leroy is augmented through the abundance of natural light coming from above, casting a deep dark shadow across the granite stone. As it rotates slowly, it sets visitors in a state of tranquillity and evokes contemplation.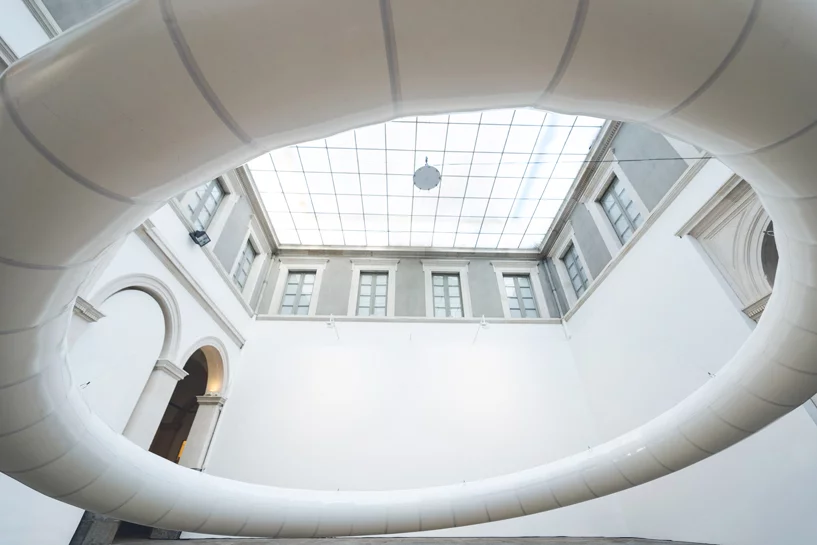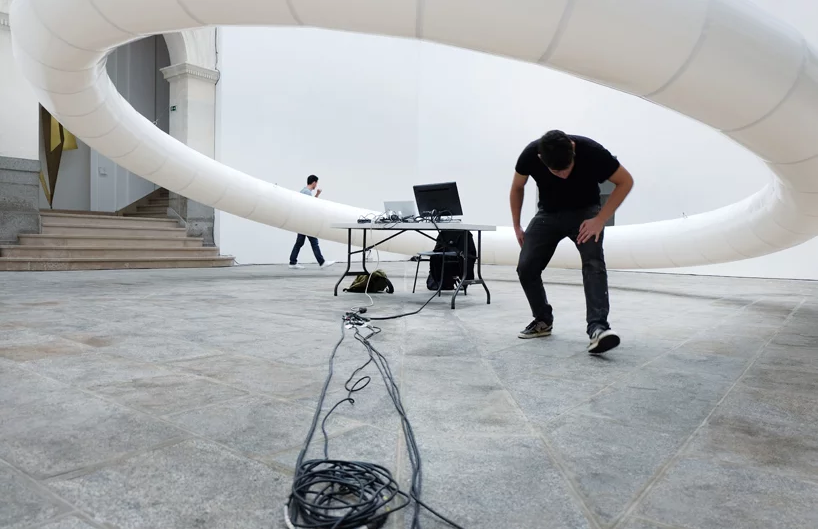 Jérôme Echenoz of Adorable Studio provided the sound design for the installation, an original composition synchronized with the motion of the halo, resulting in an absorbing compound of space, movement, and sound.
See the video below.