Reykjavík-based designer Tobia Zambotti drew from classical architectural ruins to create a — as described by Zabotti — "rural-kitsch monument" to raise awareness of breast cancer in Iceland, and across the globe.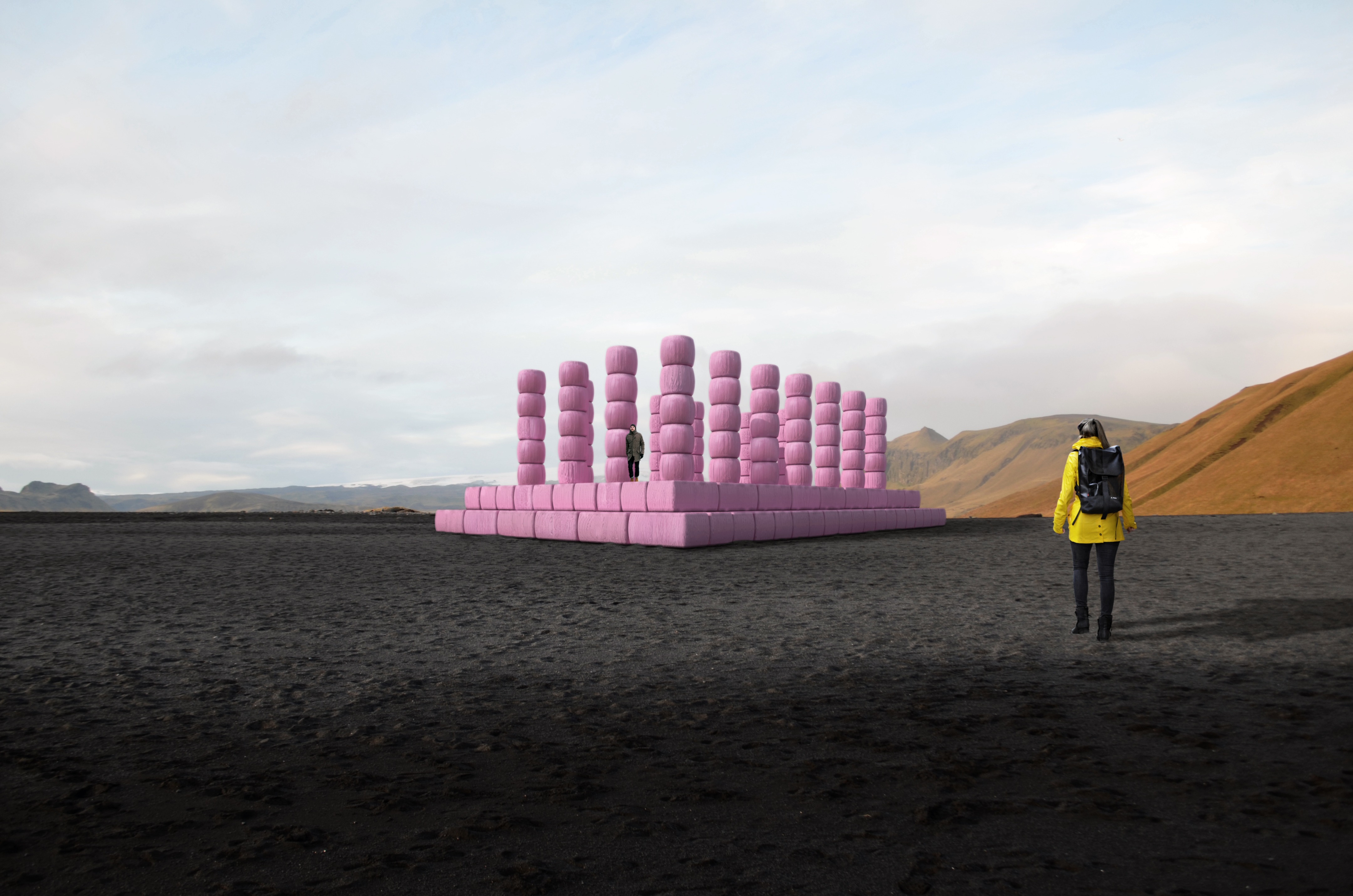 Situated in a highly Instagrammable setting in Vík í Mýrdal, the monument intentionally contrasts against a moon-like Icelandic landscape, with its pink hay bales as the modular elements that count 294 in total: 90 circular bales for the columns and 204 rectangular ones for the base or "crepidoma". The hay bale structure gives off the impression of being feather-light, despite actually being quite heavy.
As mentioned, Tobia's goal with "Contemplerary" is to raise awareness and support the fight against breast cancer via going viral on social media.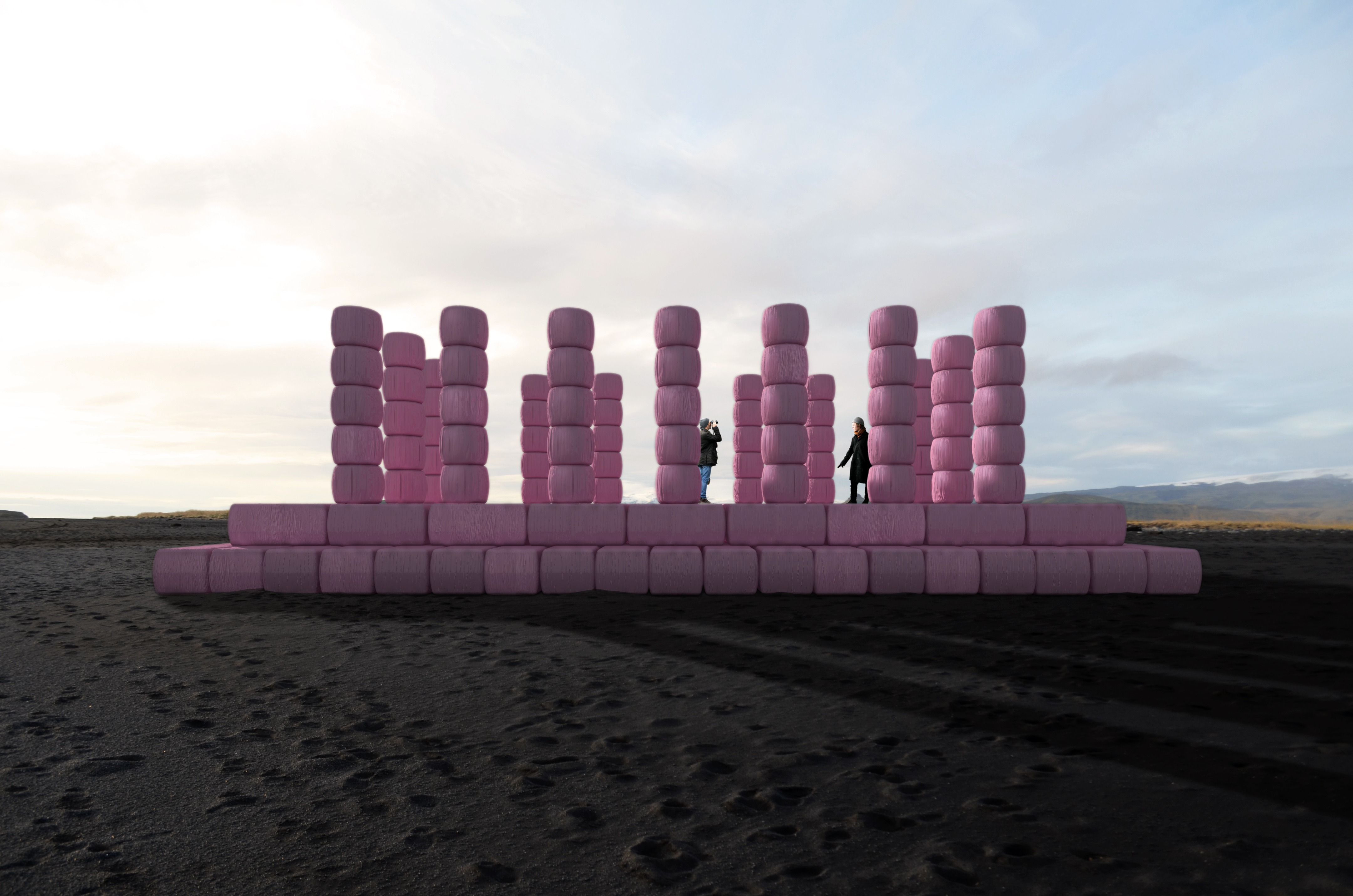 Related, throughout October, which marked the International Breast Cancer Awareness Month, among a myriad of Icelandic companies that made pink-colored products the portion of which the total cost was promised to be donated to the Icelandic Cancer Society, farmers were given the pink wrapping plastic for their hay, resulting in pink dotted Marshmellow-like rural landscapes.