the exhibition
During the exhibition time, the Present breathes new life into the Past at Versailles. Hiroshi Sugimoto settles his installations in several spaces in the Estate of Trianon : Petit Trianon, Flat Pool, Belvedere, Queen's Theater, French Pavilion and the Garden Room. The artist presents the shadows of greats personnages who lived or marked the places : from Louis XIV who set up Montespan here to Marie-Antoinette who put the finishing touches to its aesthetic, it is a whole historic facet that Sugimoto reinvents through his installations. His art questions our relationship with photography and time : it is a practise that blends the modernist project with Japanese tradition and takes place in a unique and historical place : the Estate of Trianon.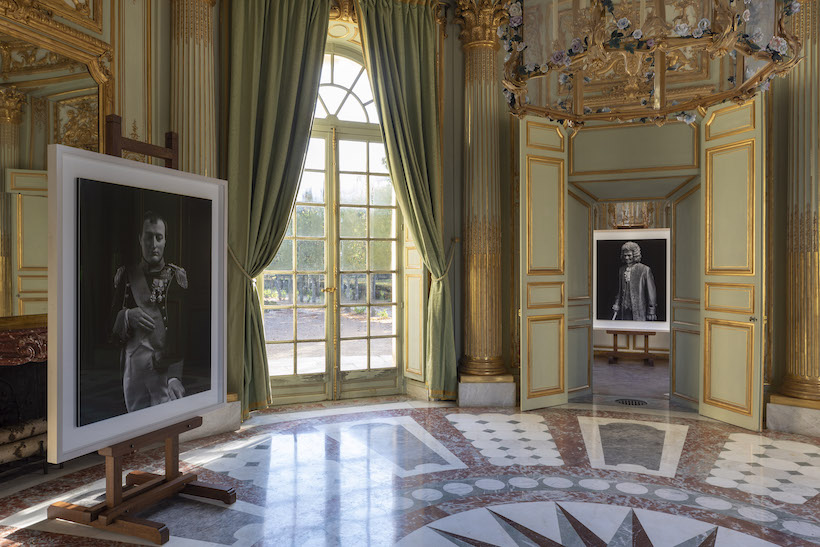 the artist
Born in Tokyo in 1948, Hiroshi Sugimoto moved to the United States in 1970 to study photography. A multi-disciplinary artist, Sugimoto works in photography, sculpture, installation, and architecture. His art bridges Eastern and Western ideologies while examining the nature of time, perception, and the origins of consciousness. In 2009 he established the Odawara Art Foundation, a charitable nonprofit organization to promote traditional Japanese performing arts and culture.
Sugimoto's art works have been exhibited around the world and are in numerous public collections including The Guggenheim, The Metropolitan Museum of Art, and the Museum of Modern Art in New York; the Smithsonian Institution in Washington, D.C.; the National Gallery and the Tate Gallery in London; and the National Museum of Modern Art and the Museum of Contemporary Art in Tokyo.