December 7th sees the opening of Love, Ren Hang, a new retrospective exhibition of the late Chinese photographer at C/O Berlin, celebrating the image maker's rebellious and influential output lasting through February 29th, 2020. The exhibition covers over 150 recent works, bearing neither title nor place nor date, and most of the people portrayed are the artist's friends, but they remain unnamed and anonymous.
"Ren Hang was, and continues to be, a huge inspiration to a new generation of young photographers all over the world," explains the museum's chief curator, Felix Hoffmann, ​"and with this show, we wanted to help preserve his legacy while celebrating his unique talent."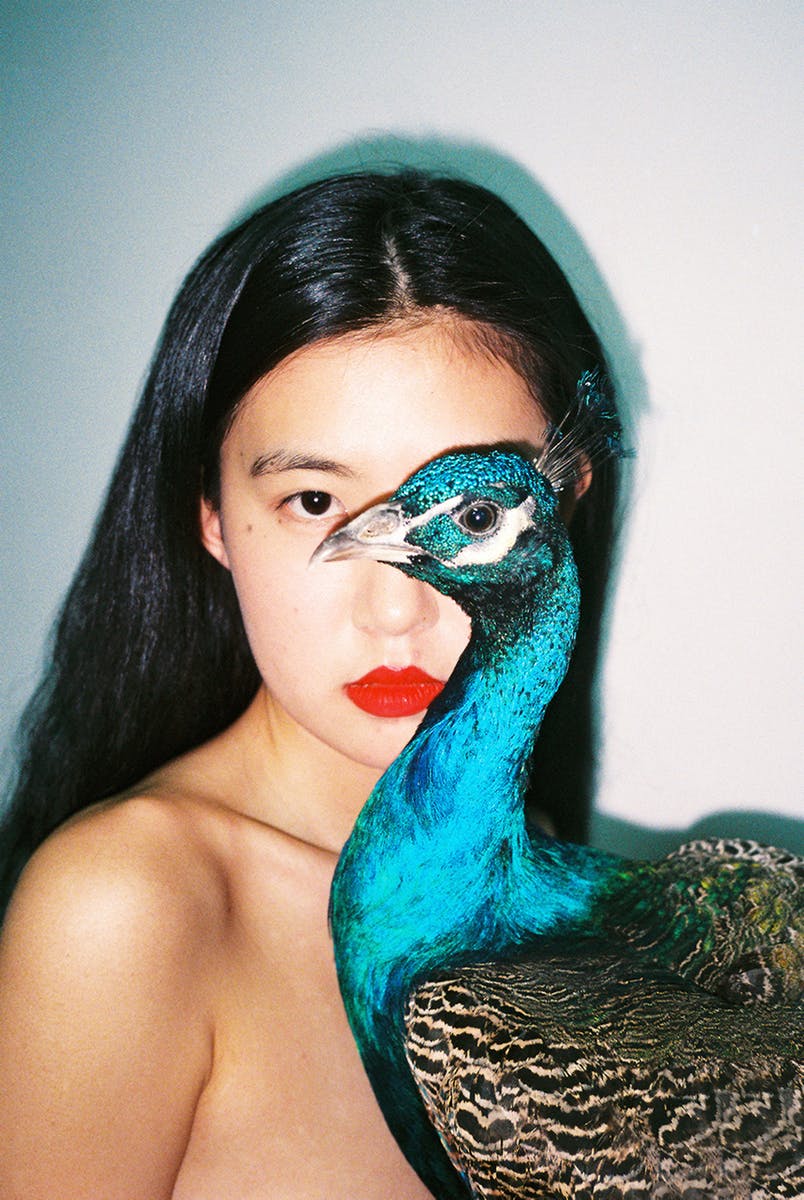 His images often include intriguing models posing in unconventional poses with their gaze directly set onto the camera lens—he depicts the human body as an abstract form, often in idiosyncratic arrangements and perspectives, referencing and simultaneously overwriting well-known motifs and traditions from Western art.
His use of living creatures, like snakes or birds, draw from biblical/mythical figures and naturalism: evoking Eve and the snake, Leda and the Swan, or Shakespeare's dying Ophelia, Ren is more about continuing a school tradition and striving for timelessness. The explicitly erotic images oftentimes blur gender boundaries and include queer symbolism, a perfect opposite of what sexually constrained China is, as the work can be seen from the perspective of its inherent politicism, or as an act of revolution and challenging the rules.
Ending his life in his home town Beijing in 2017, he left an inspiring body of work that represented a new generation of Chinese artists, in a sense liberating to a harsh and conformist society—his works stand as symbols of the youth's rebellion against the conventions of a restrictive communist regime in which nudity and sexual freedom are subject to government censure and control even up to the present day. Visit the gallery's official website for more information.