We spoke with American photographer Kristopher Shinn about his work as a photographer and his journey into the NFT Space:
Could you introduce yourself to our readers ? Where are you from, where you live ?
My name is Kristopher Shinn, and I'm based in the Pacific Northwest, USA
Do you remember the first picture you ever took ?
I don't remember the first picture I ever took, but I do remember the first camera I ever got my hands on! My parents bought a Canon PowerShot that I loved messing around with, and that's probably what I took my first photos on.
How would you describe your work and aesthetic ?
I would describe my work as calm and pure. I shoot most of my work on film, with minimal post processing. I like to share photos that are as close to what I saw in that moment as possible.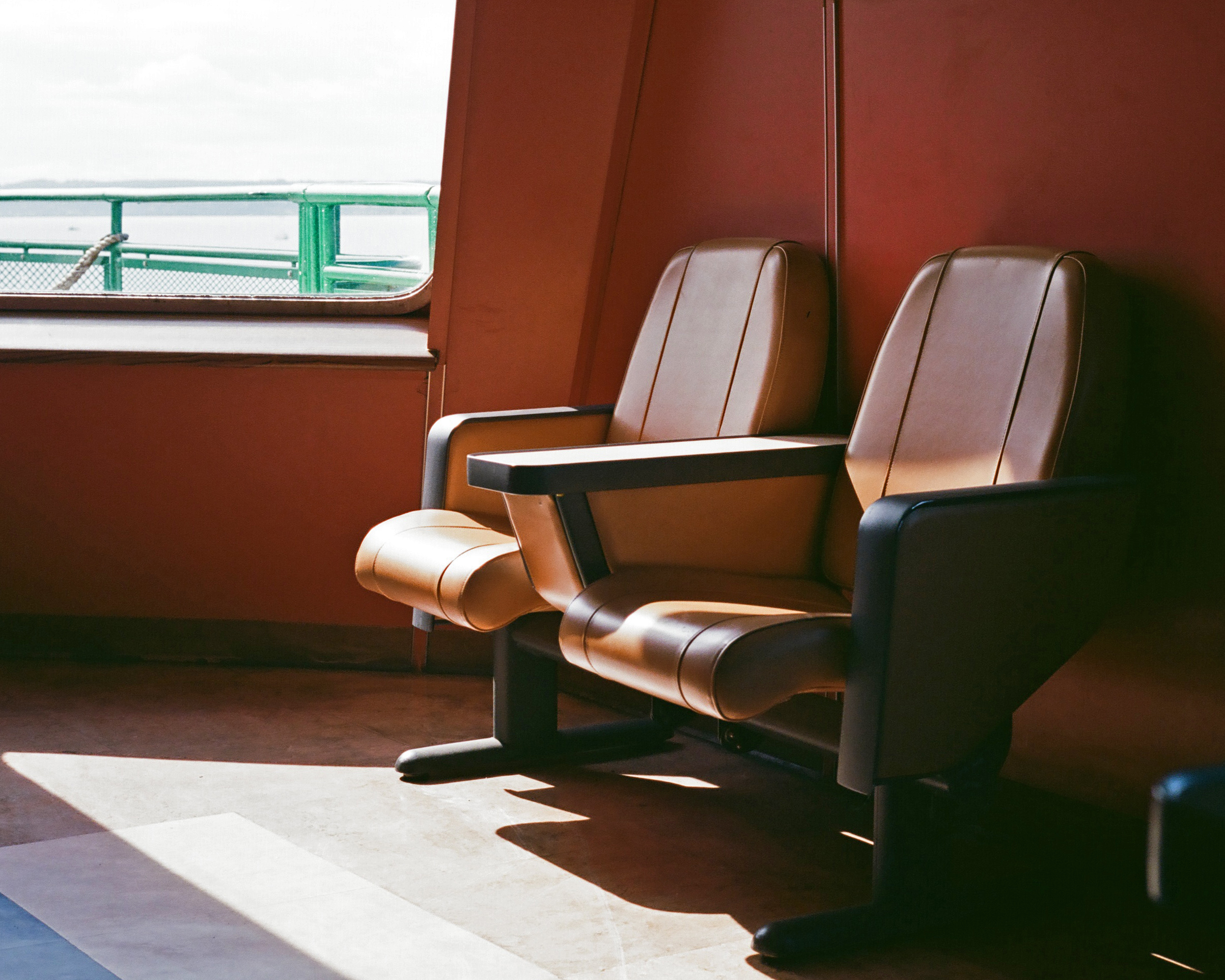 Tell us about your journey into photography?
As I mentioned before, my parents bought a Canon PowerShot digital camera when I was probably in middle school. In high school, I took some photography courses, and learned more about developing film in a darkroom, as well as basics in Photoshop. I ended up pursuing music for years, but found myself in a job role that required photography, and that restored my love for shooting again. I quickly found myself falling in love with landscape photography, traveling to specific places to come home with photos and memories. Recently, I was given a Canon AE-1 that belonged to my Father, who passed in 2008. There's a ton of sentimental value in that camera, and it opened the door for me to shoot film, which has been a really amazing new path to go down.
Who are your biggest inspirations?
I'm really inspired by all of my friends that are doing incredible things with their cameras. I also find a lot of inspiration in music, and movies.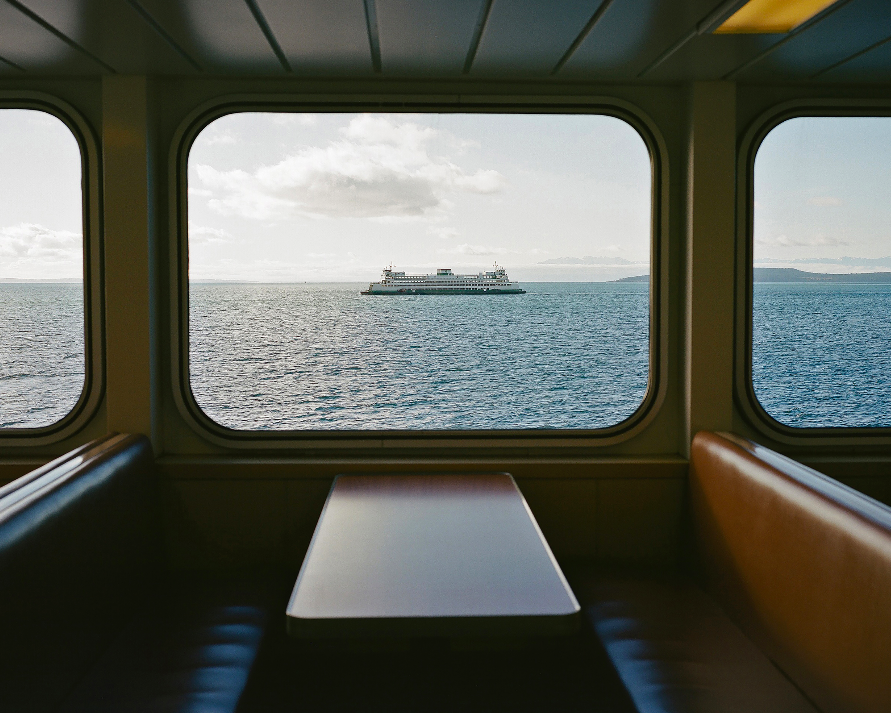 Is there any photographer / artist, you feel close to and are exchanging with ?
I'm constantly in conversations with so many photographers/artists I adore. The Twitter/NFT space has really opened doors for connecting with other artists. There's too many amazing artists to even begin naming, because I'll forget someone and feel awful.
What would be your dream location to take pictures ?
I'd love to spend an extended amount of time in Japan. I spent a week in Tokyo in 2019, and absolutely fell in love with it. I'd love to be able to travel all over the country, see different regions, and meet all the wonderful people along the way.
Could you tell us about your collection "By Way of Water"?
My collection, "By Way of Water" is a 100-piece collection of images shot on the Washington State Ferries. All of it was shot on film, and it's sold out, which is incredible. The work is special to me because it's a huge piece of me. The ferries connect me to my family, and so many beautiful places around the Puget Sound.
You have been very active in the NFT Space, could you tell us more of your journey in that space?
My buddy John Wingfield posted about Twitter being the new spot for photography, since IG was going down a path that favored video more. I jumped on Twitter, started sharing work, and connecting with people very quickly. I met Judy Lindsay and Daniel Stagner along the way, and they were already in the NFT space. I leaned on them for answers as I struggled to wrap my mind around NFTs. I minted my first NFT back in March of 2021, and never looked back. I've been incredibly lucky to have found a fair amount of success as an artist in the NFT space. I'm very thankful.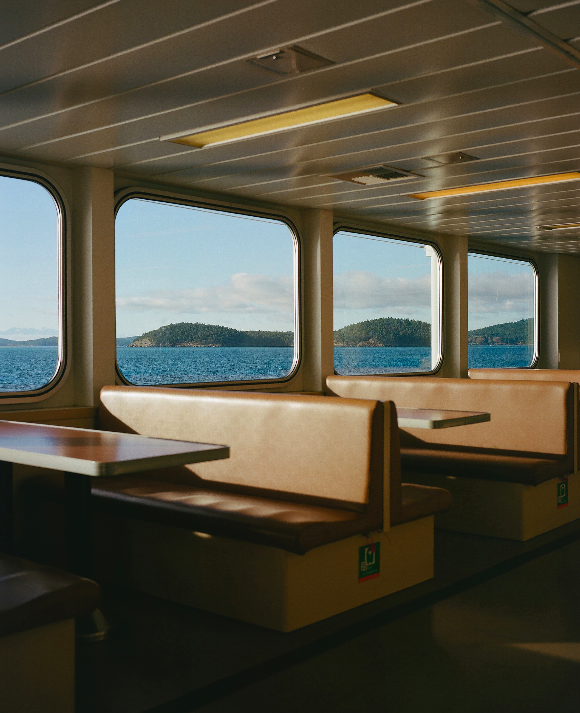 How do you see the future of NFTs and especially NFT photography?
I think the future of NFTs is bright. There's a lot of onboarding to be done, which is a lot of work, but well worth it. Over time, I hope the doubters will come around and the space will continue to grow. As for photography, I feel collectors will start to see the long term value in collecting photography NFTs. RIght now, there's a big push for quick flips, but photography isn't for that. It's a timeless craft.
Which advice would you give to somebody wanting to start in the NFT Space?
I always say to be patient, take your time, and really understand as much as possible before going all in. It's a lot to take in. For artists, I also recommend taking time to try and build a community around the work. Without the support of other artists, I would be nothing in the NFT space. It's a communal effort.
How do you spend your downtime ?
I like to spend my downtime exploring with my girlfriend, and my dog. I almost always have my camera on me, so it's always fun coming across something I want to shoot when we're out and about. I also love playing drums, and listening to music.
What makes you happy ? what makes you sad ?
Being creative makes me happy. When I go through long stretches of time without taking photos, I find myself spiraling into a depressive mindset.
What are you currently working on ?
Right now, I'm working on a hardcover "By Way of Water" photo book, and some awesome merch for my collectors!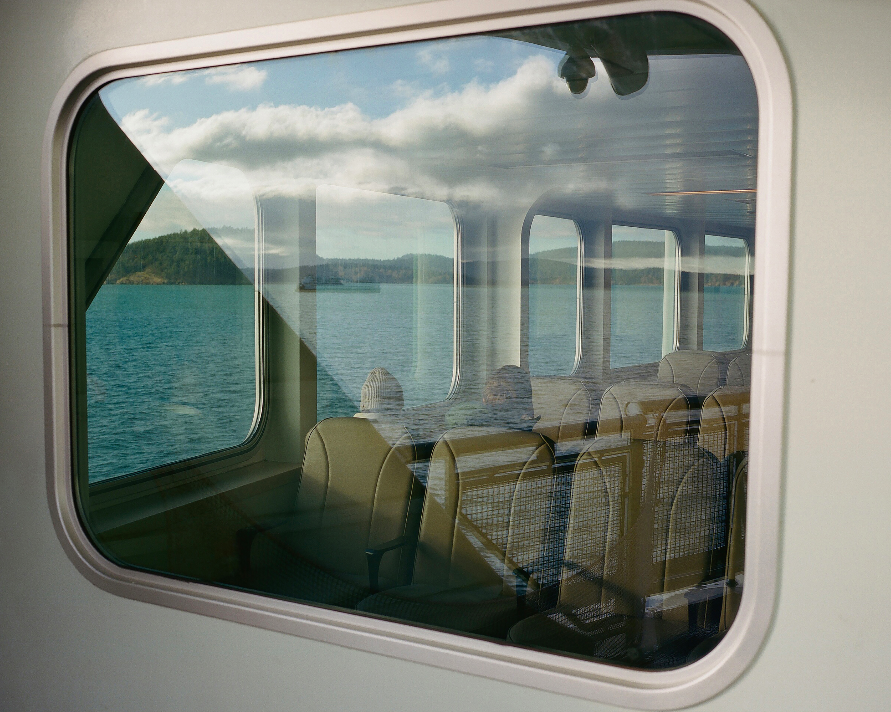 How do you see yourself in 10 years ?
I hope in 10 years I'll be financially sound, able to do what I love 100% of the time. I'd love to own a cabin somewhere beautiful to get away and relax.
A question we forgot to ask?
Nope! Thank you so much for having me. I truly appreciate it.
Follow Kristoffer on Twitter.