Loie Hollowell's newest show is abstract and compelling and propels you back in times of Cubism and Futurism in a fresh and unique way.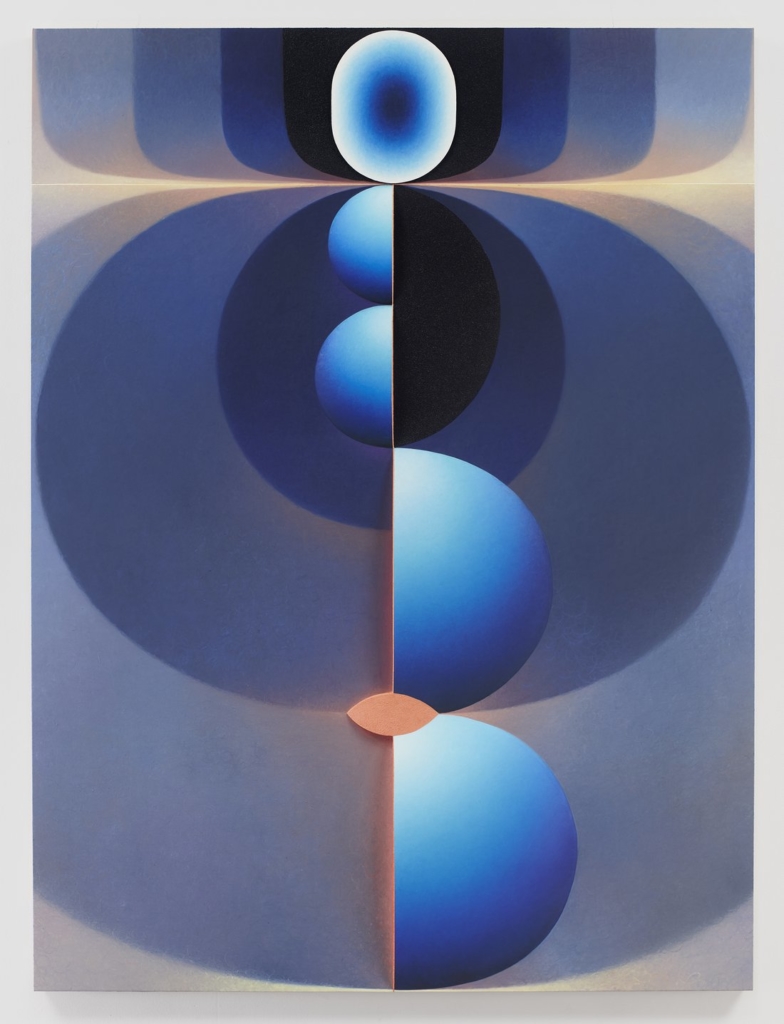 "Beauty for me is not just visual, it is also experiential. I want the viewer to come away not necessarily knowing what I was trying to tell them about, say, my birth experience, but absorbing an impression of brightness or richness or radiance that has something to do with their relationship to their own body." – Loie Hollowell
As Pace Gallery notes, "Central to Hollowell's practice is her inquisitive approach to the human form and her ability to compose otherworldly landscapes that challenge the perception of space. Interested in Transcendental and Tantric painting, Hollowell creates work that is meditative in both process and form. Akin to artists like Hilma af Klint, Agnes Pelton and Tantric painter Gulam Rasool Santosh, whose works embrace the conventions of modernist painting and abstraction to visualize the transcendental experience, Hollowell's paintings also implore spiritual energy. Through the use of symmetry, color, and abstract iconography, Hollowell maps a cartography of psychic space, depicting the essence of the female form unapologetically, sensually and openly."
It is Hollowell's debut exhibition with Pace in New York –  Nine large-scale paintings that expand upon the artist's dynamic use of dimensionality, color, and geometric shapes will be featured under the name Plumb Line, which refers to the central compositional line in each painting, as well as the gravitational pull experienced during pregnancy.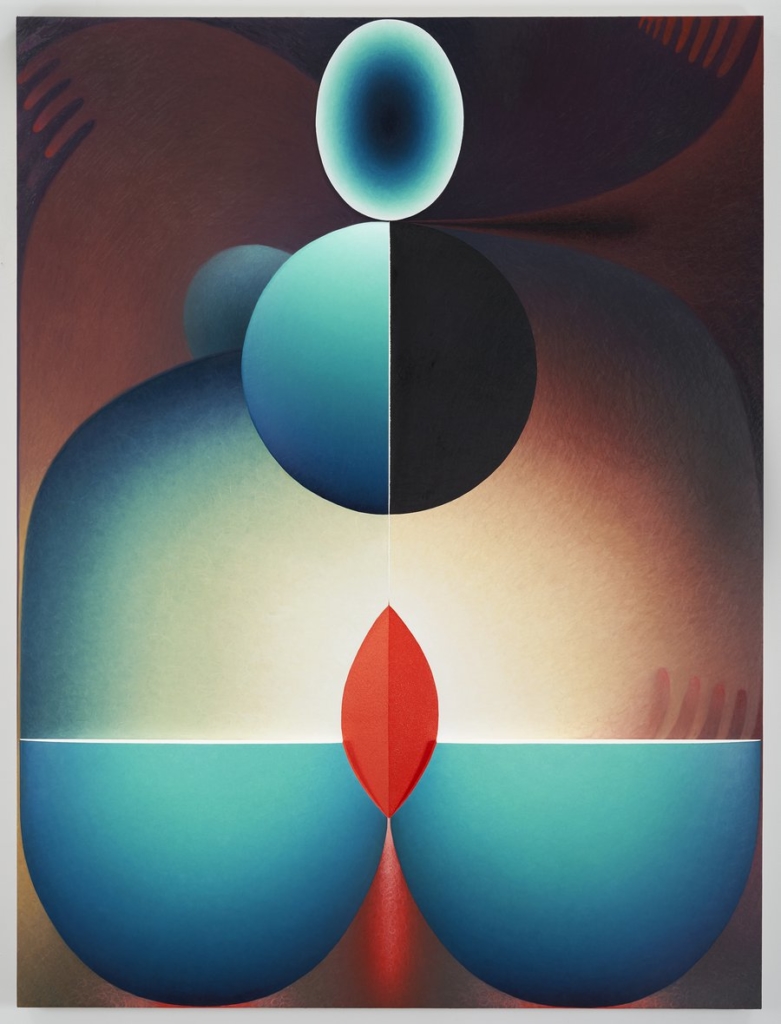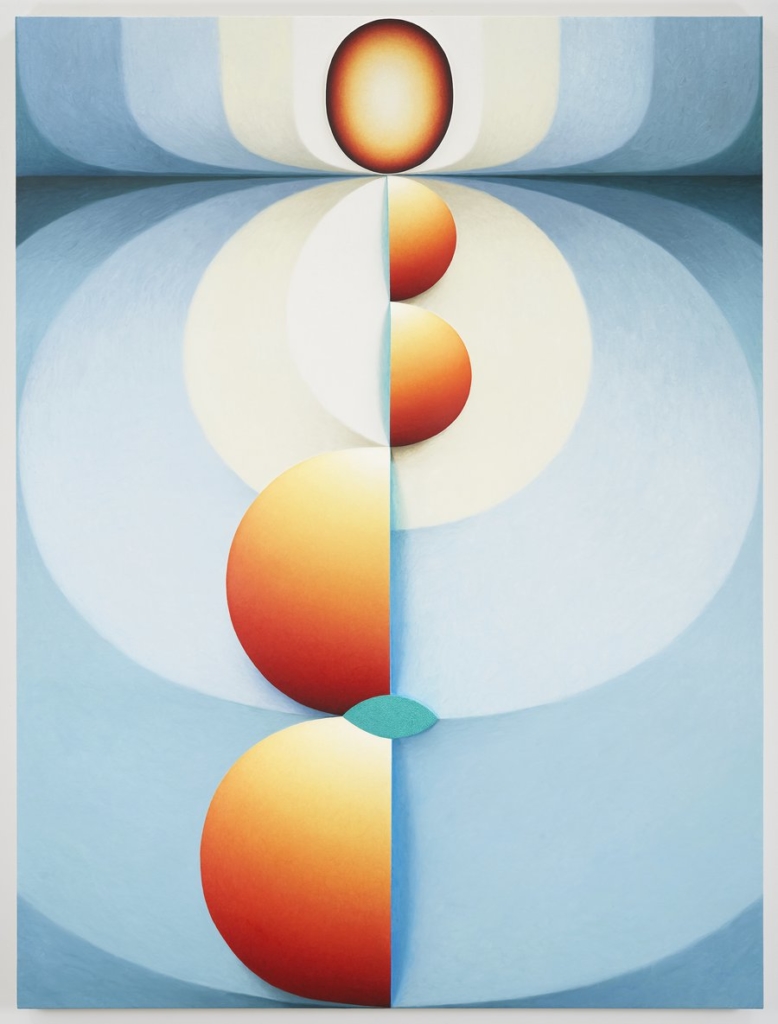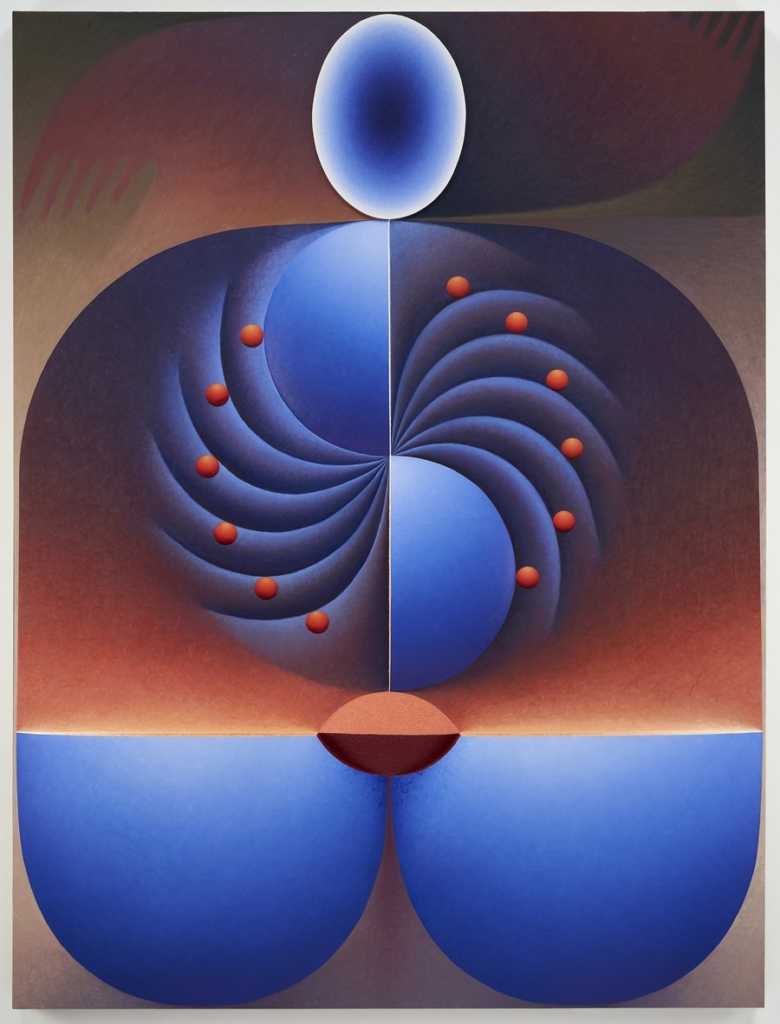 Plumb Line is Loie Hollowell's fourth solo exhibition with Pace, after monographic shows with the gallery in London, Hong Kong, and Palo Alto. The exhibition will be accompanied by a fully illustrated catalog designed by Michael Aberman and featuring poems, an essay and an interview by Iris Cushing, Emma Enderby, and Elissa Auther, respectively, to be launched at the close of the exhibition. This catalog is designed to be a partner publication to the artist's first monograph, which featured a newly commissioned text by Diana Nawi.
Plumb Line is on view at Pace Gallery in NYC through October 19.
540 West 25th Street
Second Floor
New York