After a friend brought up the California Correctional Facility as an idea for a future artwork location earlier this fall, French artist JR reconsidered and created "Tehachapi", a one of a kind mural installation that can only be seen from above, named after the prison's town.
The monumental collage installed in the maximum security 4 facility's recreation space is a moving tale depicting 48 people looking upwards — these are the CCI's once imprisoned citizens, current inmates, and several prison staff — who all helped JR in wheat pasting the work comprised of 338 strips of paper.
Besides the bird's-eye view being the only way to see the work, "Tehachapi" is also available via the artist's custom JR:murals app — a digitized version of the artwork also allows viewers to listen to each person's story by tapping on them. The storytelling segment is crucial in JR's work but was difficult to realize because some spoke longer than others.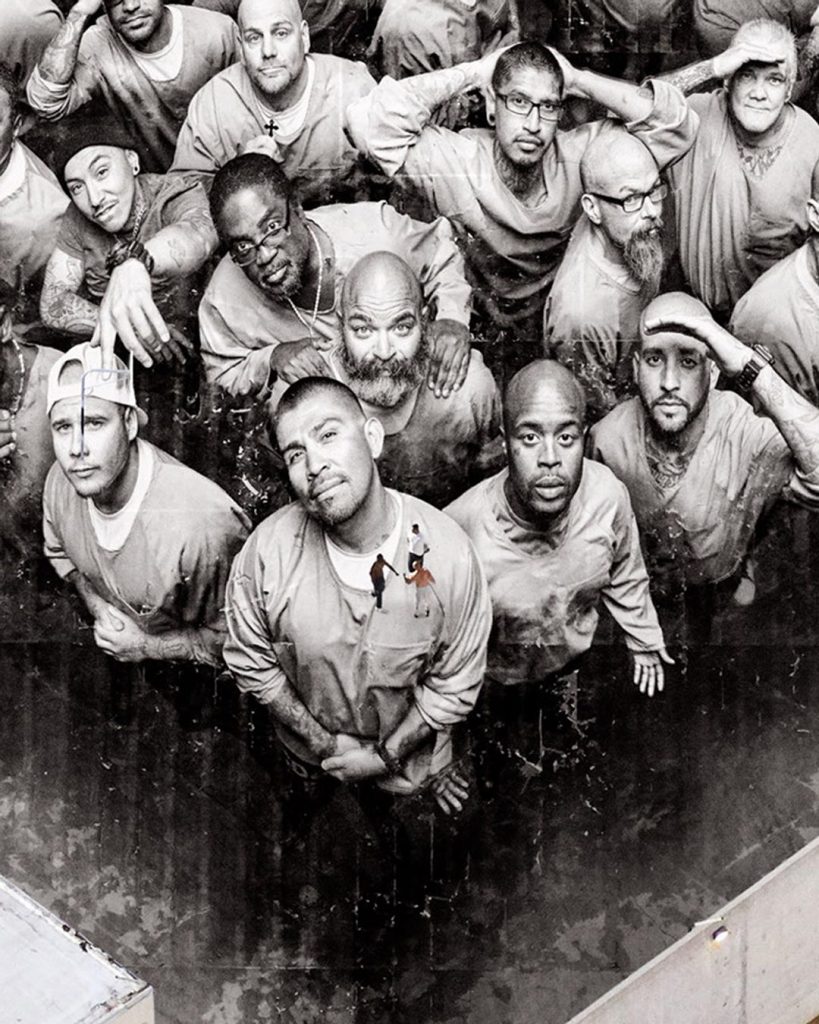 "The idea was to meet with men working on rehabilitation, and to also engage formerly incarcerated men, their family members, as well as the prison staff, and survivors of violent crimes. …I told them about my project and made it clear that I did not want to know what they had done. They had a trial, they have been sentenced and I am not their judge… …They were amazingly grateful for this… A number of them were in prison for life because of the three strikes law in California." the artist wrote on Instagram.
See JR's Instagram photos of "Tehachapi" below.