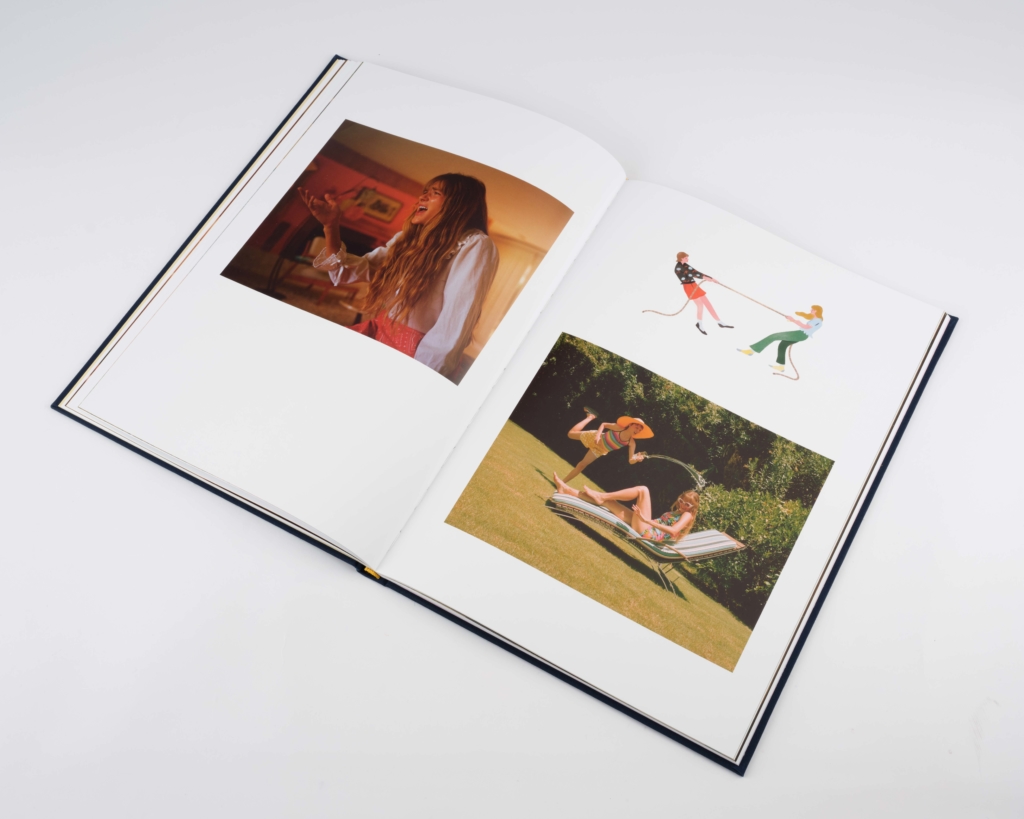 Told through the lens of London based fine art and fashion photographer James Perolls and illustrations by Tallulah Fontaine, Sunnyside, a 64-page hardcover styled by Yeon You, is a fictional story about two sisters Evelyn and Violet Appleby (starred by Clare Gillies and Sasha Frolova) who cope with the sudden loss of their parents.
Discordantly placed during the summer in mesmerizing late-80's California, Evelyn has to take care of her younger sister Violet, but the differences between the two impact their relationship -ultimately they need to get the best out of their situation.
Having worked with big names such as Gucci, Vogue Italia, Red Valentino, Dazed and Confused Korea, New York Magazine and more, James Perolls' new book should not be missed. Sunnyside is an exploration of human strength, affection, and frailty. Have a glimpse at it in the gallery below.