We posted a few weeks ago a video called Tavaha, shot this winter in Norway and featuring Swedish surfer Timothy Latte. Here's our interview with him:
So, could you tell us about your journey into surfing?
Ooo yeah! There were a couple of things that led my way into trying out surfing.
My dad is an old all around elite swimmer and surf life saving/waterman competitor, with a massive passion for sailing. He has been in and around the ocean his whole life, which leaves it kind of inevitable that his love for water was going to rub off onto me as well. Then, there was this girl I liked at school whom said that surfers were hot, which kind of made me want to try it even more to impress her.
Thanks to dad and that chick I found surfing, which I love just as much now as then.
You spent a part of the winter in the north of Norway, could you tell us about this experience?
I spent the whole winter in Norway actually, with some trips to Lofoten throughout last year.
Norway's coastline is the complete opposite to what you find in Sweden.
There is a lot to be discovered over there from a surfer's perspective, but the outdoor lifestyle is what I liked the most. Norway has a unique nature and loads of waves during the winter. There are so many actives to do, especially where I lived which was near Stavanger. You can surf, hike, snowboard or have smashing evening or night out with your friends in the same day without stressing. For me it was the first time in a longtime I felt like home in away from home. I have been travelling a larger part of my life for surfing, which I love and don't regret, but sometimes I have gone not really wanting too, because it meant saying bye to family, friends and home for a long period of time. In Norway I feel home or at least close to it. Same sort of climate, similar language and people, as well it isn't half way around the world to actually swing by Stockholm once in a while to just catch up with friends.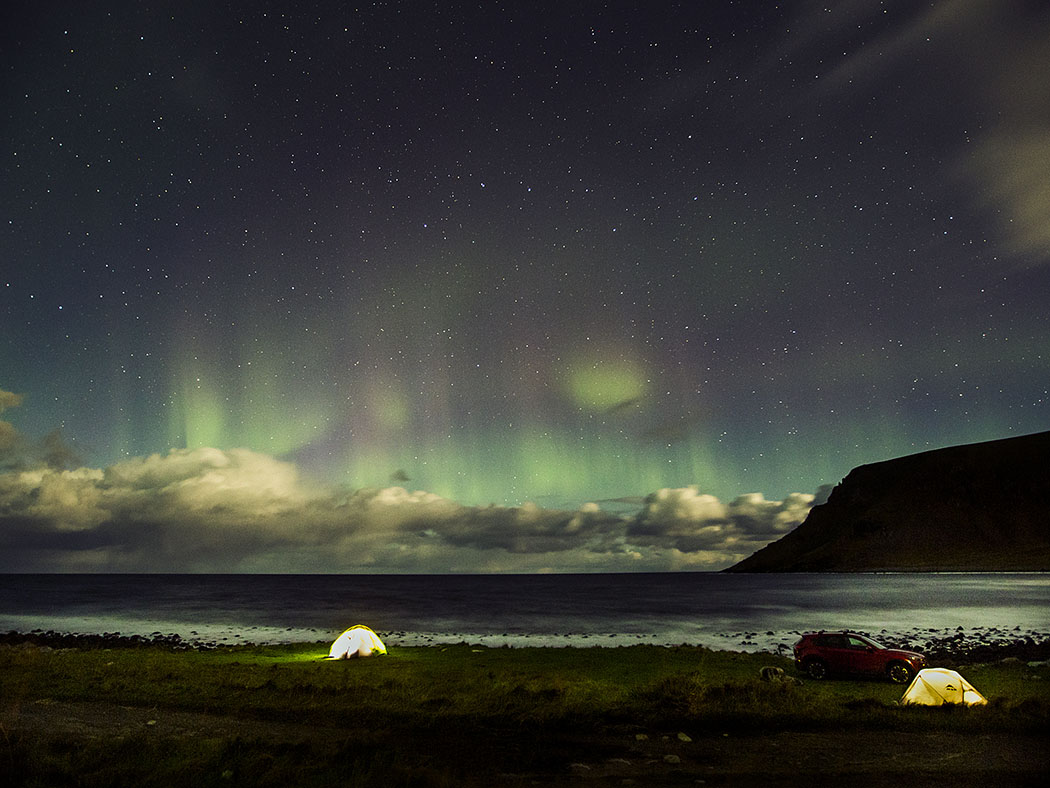 (Photo by Sofia Sjoberg)
What attracts you with cold water waves?
Its definitely not the cold weather and ocean, that's for sure. But, it has its mysterious charm mixed with a unique feeling and rawness.
Most of the time you surf alone and there is much more unexplored coastlines in colder climates than in the tropics.
Its all about the chase and adventure for me really. Glory moment's in-between violent, cold winter weather whom few get to experience is what keeps you searching. Then there is that factor that I am from a cold place and I love surfing so much that I don't care how cold and stormy it is.
You're from Sweden, how are the surfing conditions there? Could you tell us about the Swedish surfing scene?
The surf in Sweden is very, very, very fickle! When you meet surfers from Florida for example and they say `we got waves, but not very often or its pretty small´. I just think; try out Sweden mate and Florida will become the most consistent place on earth after a week or so.
We do get sloppy to good waves; it's not very often though. If there is one thing Swedish surfers are experts at, it's reading those weather maps. Being a guru at weather maps is key to score waves in Sweden. Knowing where to be and when is always a dilemma, cause after a few hours the waves are gone. There is little room for errors or poor decisions.
Then its pretty cool that you surf in brackish/freshwater wind swell.
Pro surfer Chris Friend from Australia visited Sweden a while back; we had a session at one of the closer spots to Stockholm. He was mind blown when I told him that we are surfing in freshwater, he even asked if you could drink the water straight from the sea. I think he tuck a gulp, cause I said of course you can, hehehe.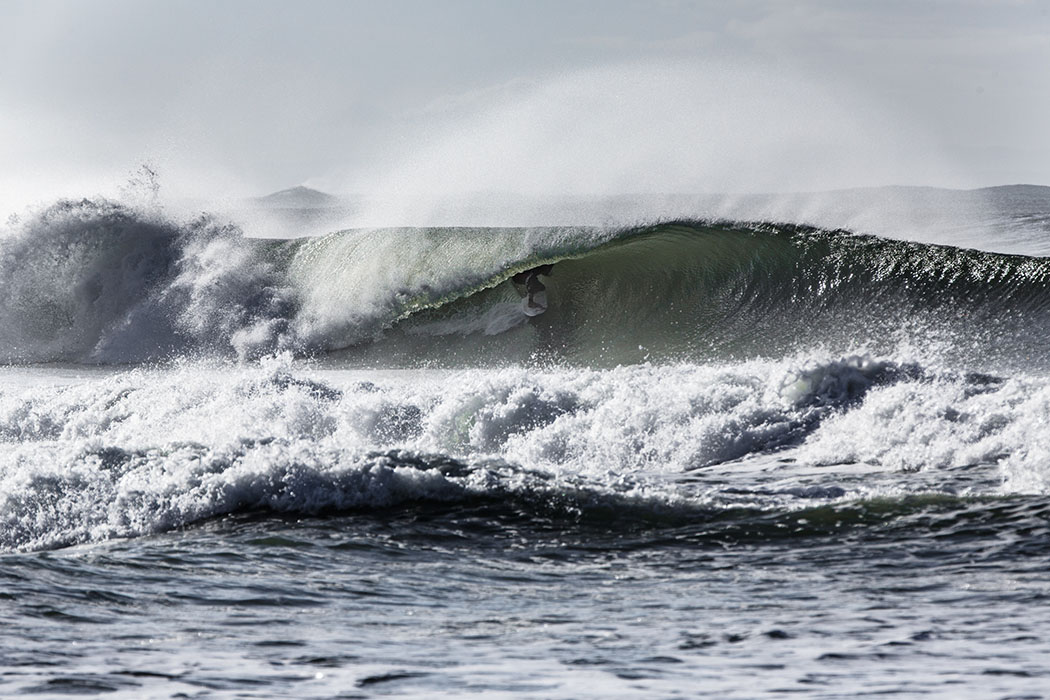 (Photo by Niklas Nyman)
Your best memory on a surfboard?
The best memory would be without a doubt, the wave my dad I caught together on a long point break in Oman, Middle East. I was carving the face when I saw my dad taking off on the same wave on his sit-ski kayak, we rode it to the end. That moment was and still is very special to me, because it had been a longtime since we were out there together doing something just him and I, especially surfing with him working a lot and me being away. I don't really get the chance to see my parents too often, let alone enjoy a surf session with dad. The only thing that could beat it would be if mum dared too join us out there for a family surf session.
You favorite spot ever?
All of them!!!!? Except one, which I really do hate that is called Widows on Bali.
Your dream destination?
Wow, that's a really hard one. For me right now it would just be exploring the arctic coastlines for unique places waves and moments. Don't really have one set location, cause you always change. So, I just figured I take it as comes until that decision for a family comes around.
What are you hobbies out of surfing?
I am a big history and geography nerd
One movie? One Song? One book?
One movie that never gets old for me is the first American pie film. Hehehe, not too classy.
Right now its "Thought we cannot see you" by Lovelite
`Down and out in paris and London´ by George Orwell, is one hell of book.
What's next?
Surfing and Bali is up next.
–
(Cover picture by Tim Lorentzen)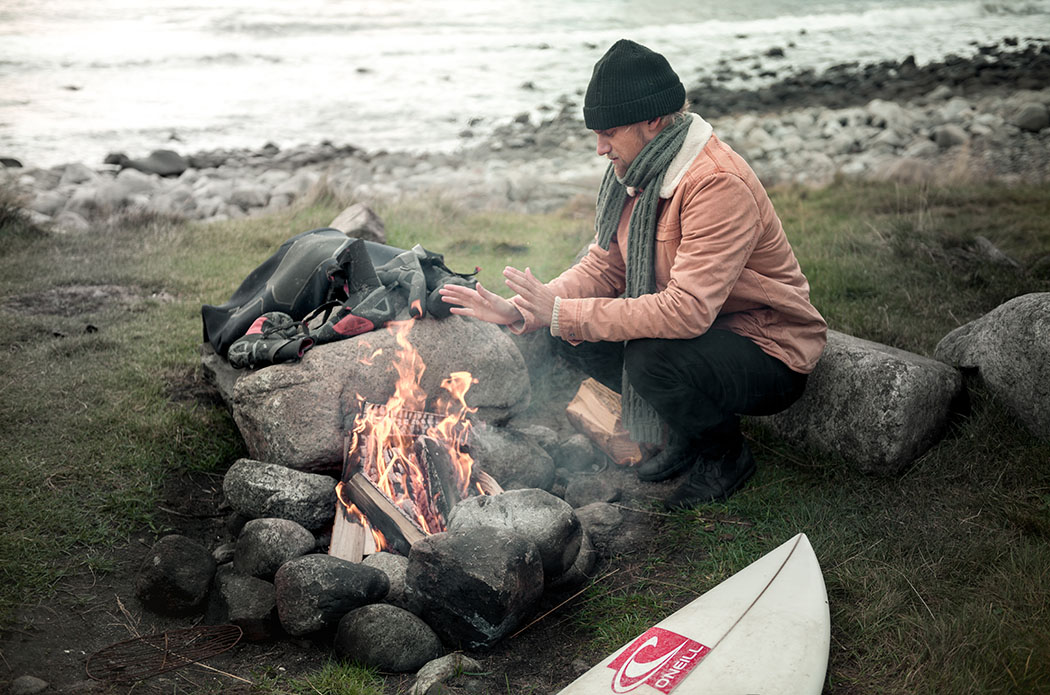 (Photo by Hugo Ljungqvist)