We had a chat with Dutch photographer, Melissa Schriek about photography, her work and her first book "The City is a Choreography"
Could you introduce yourself to our readers ? Where are you from, where you live ?
I am Melissa Schriek. I studied documentary photography at the Royal Academy of Art in NL, and graduated in 2018. I live in Amsterdam.
Do you remember the first picture you ever took ?
I remember vivedly the pictures that I took with a disposable camera that my father gave to document a schooltrip to an amusement park. I was obsessed with the camera that day and carefully constructed images of my classmates posing and other objects. I remember one image very well, a boy that was in my class in front of a bush of roses. I placed him there, in the middle of photo. I still remember that I asked him to put a step towards the middle as otherwise the image would not be in symmetry. I was so concentrated on that.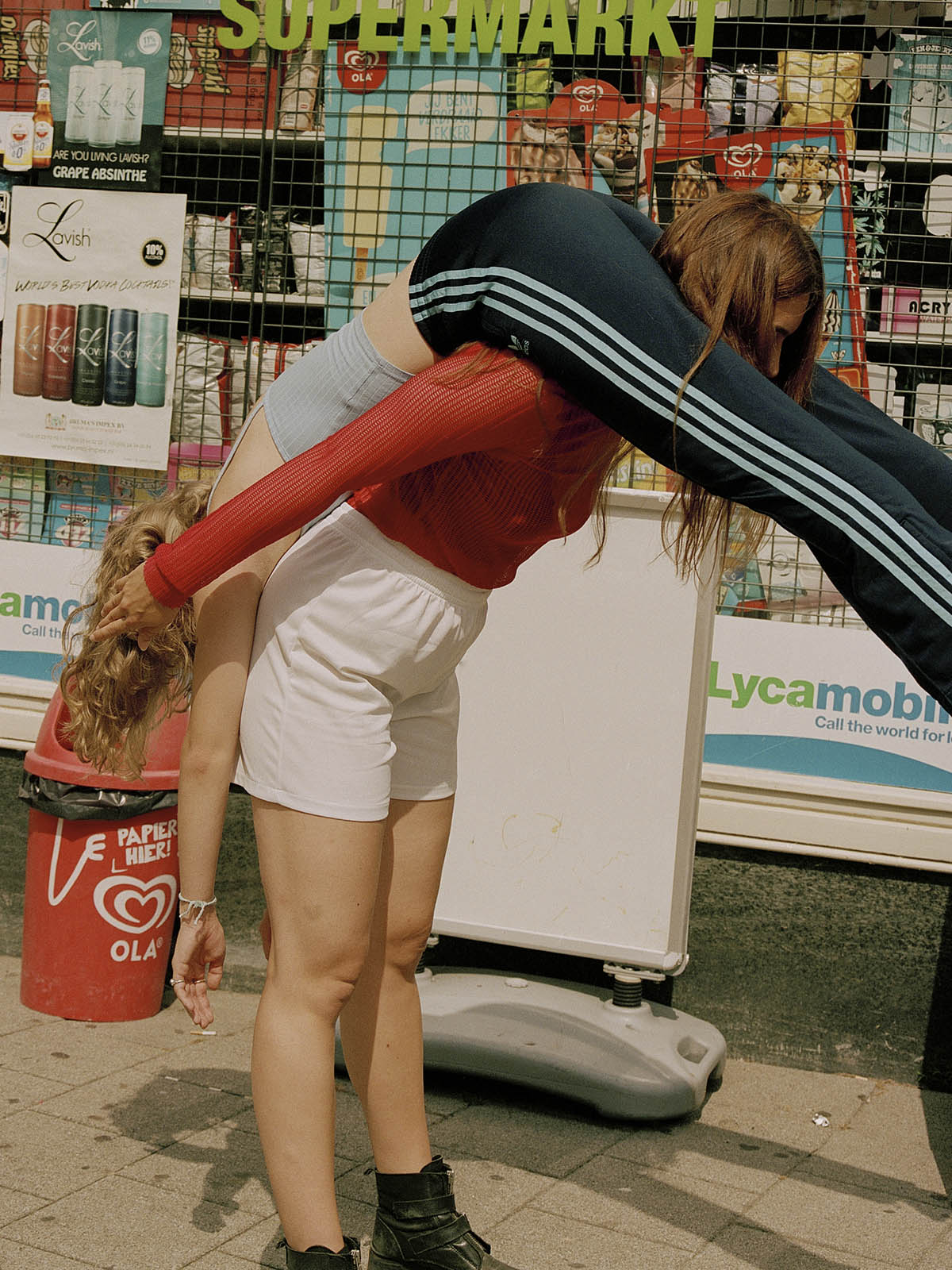 How would you describe your work and aesthetic ?
I'm discovering the world and the connections we have with it through the physicality of the body. My images have a feeling of subtle strangeness and seem to be somewhere between documentary and staged photography. They are playful and emotional, light and heavy, colorful and diffuse, they are in ontradiction with themselves.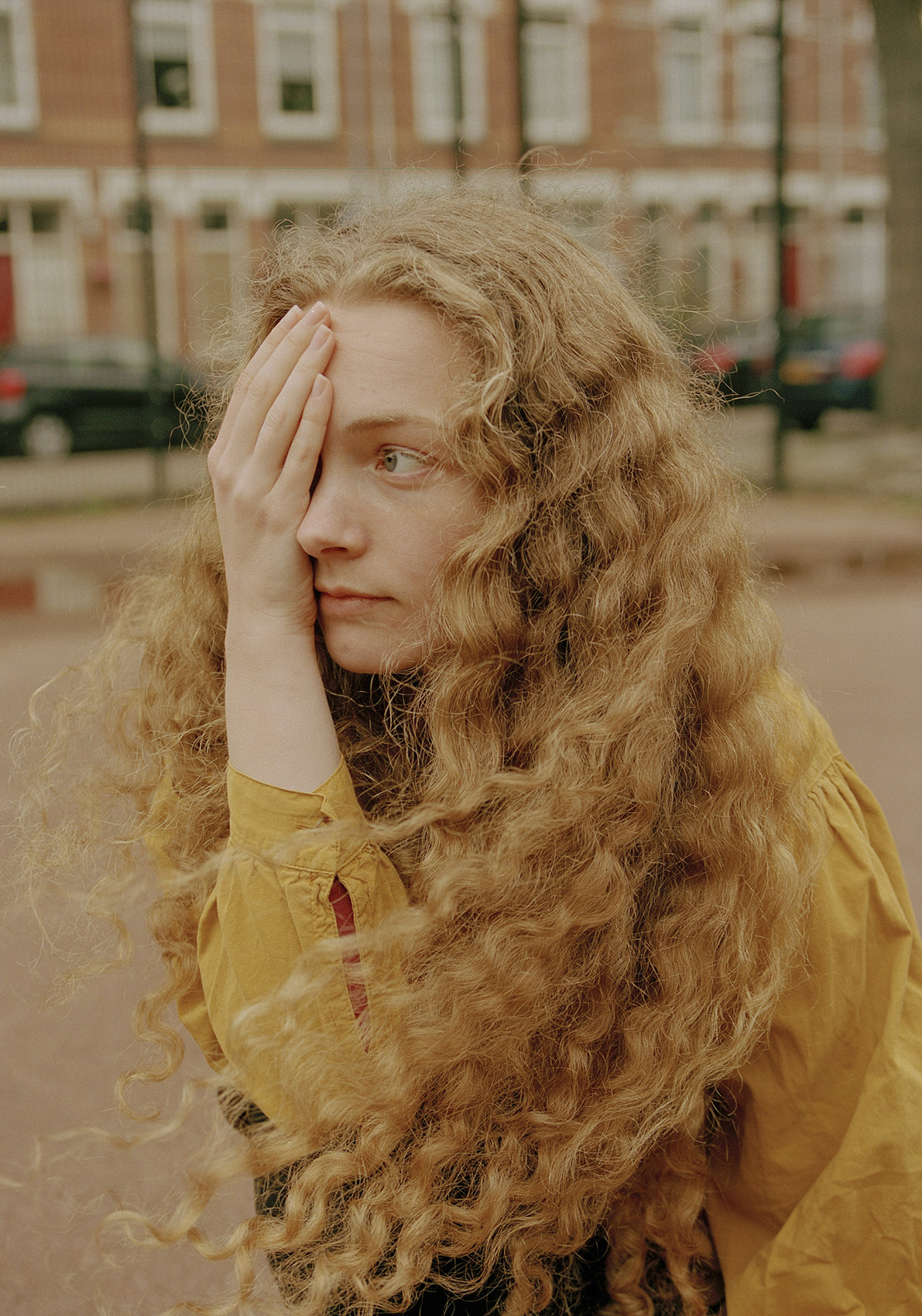 Tell us about your journey into photography?
I started photography the day that I got the disposable camera to document the schooltrip. First focussing on daily life and only after many years finding my own voice. But it has always been a exstension of myself and the way I experience the world. It just took my a while to visualise that.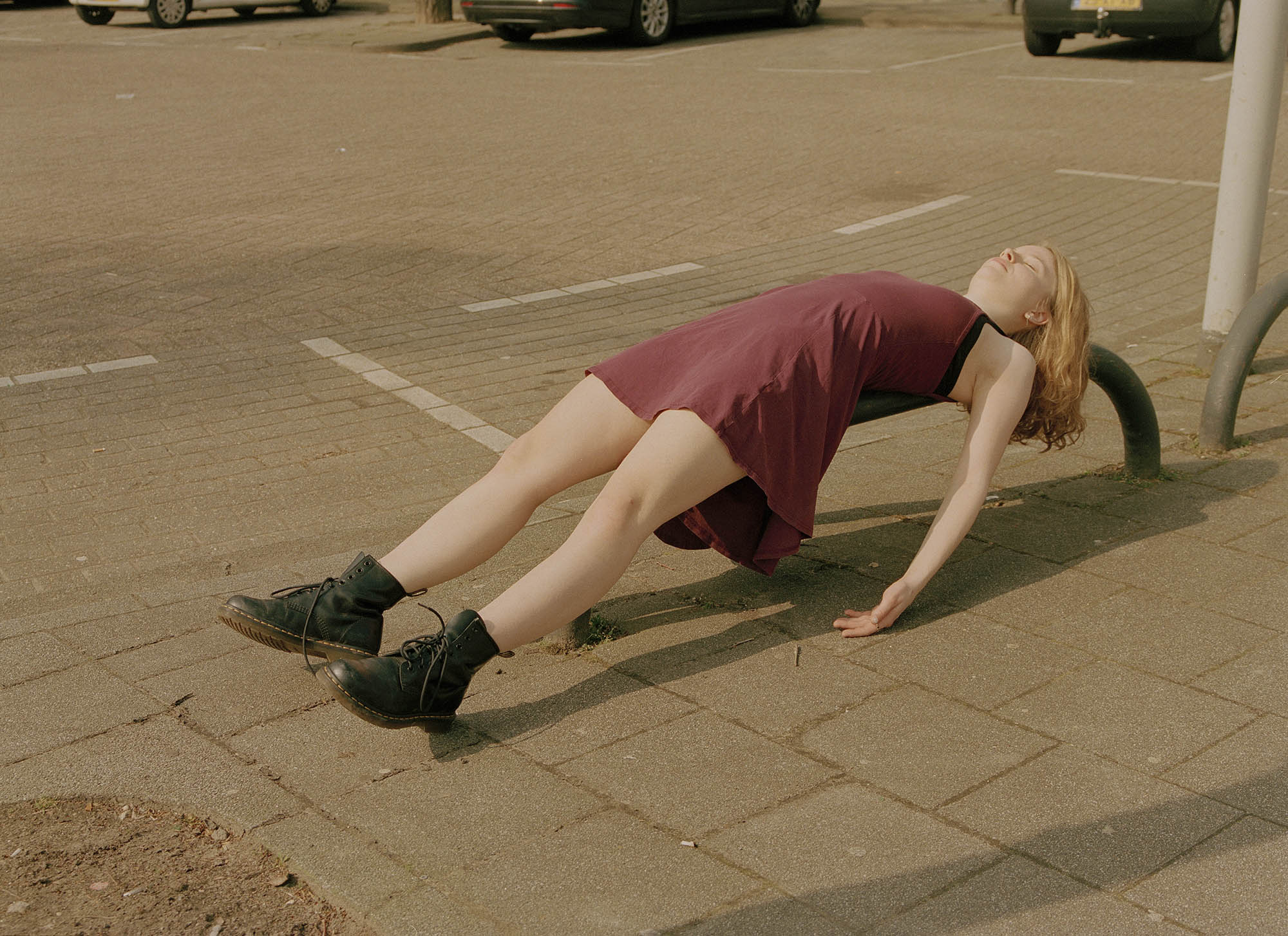 Who are your biggest inspirations?
I'm easily inspired, a very daily situation can inspire me to make something uncommon so the people I see on the streets, the city, and the way it all moves together. Artists that inspire me; Erwin Wurm, Viviane Sassen, Elmgreen & Dragset and many more.
Is there any photographer / artist, you feel close to and are exchanging with ?
My dear friend and artist Cleo Goossens. We actually met through Instagram. It feels like we are modern penpals as we now speak daily! And we talk about everything; about our work, or just regular chit-chat as you would have with friends at a café. The funny thing is, because of covid, we have never met in real life yet…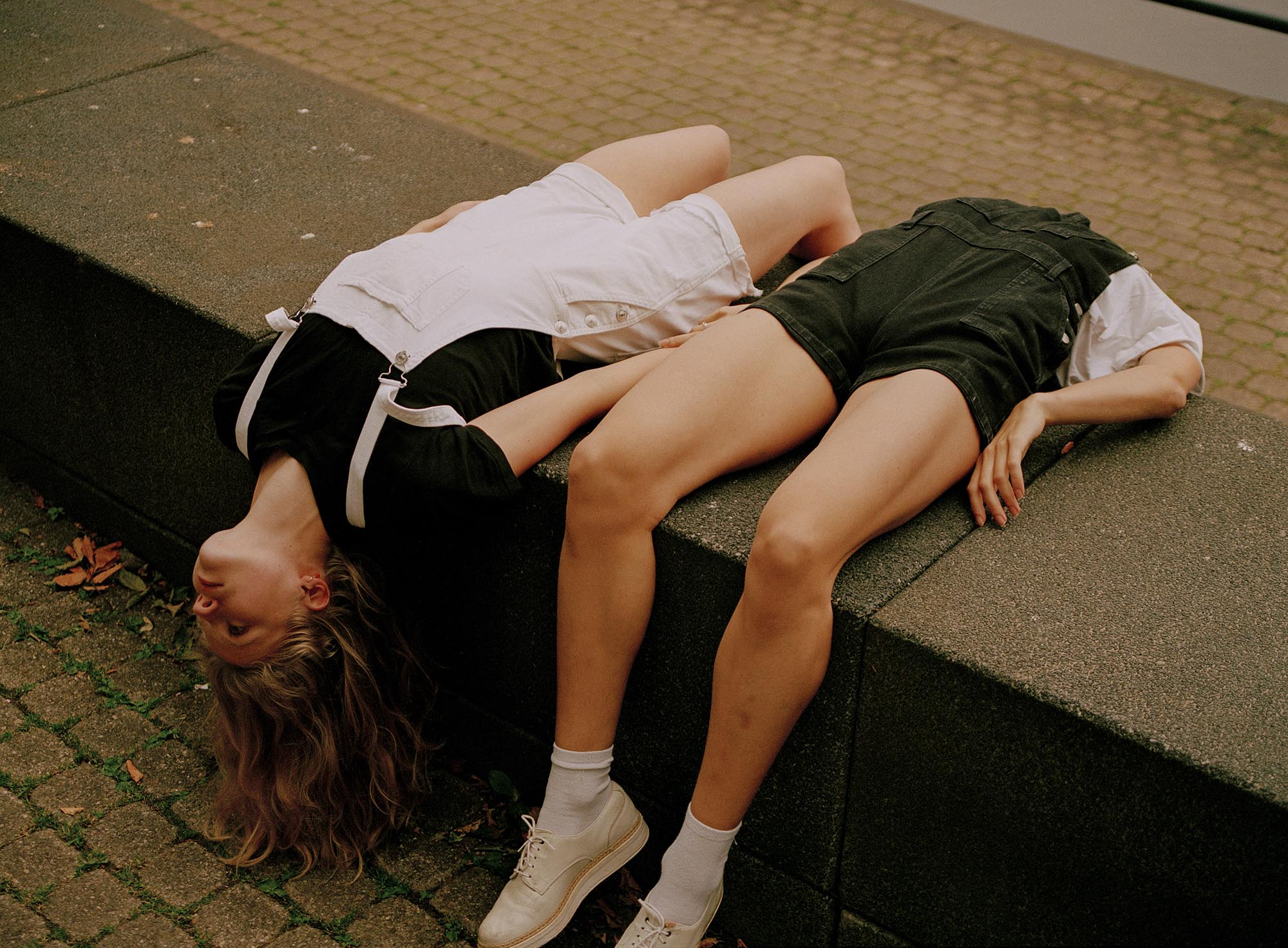 What would be your dream location to take pictures ?
Tokyo and the United States.
Could you tell us about your book "The City is a Choreography
"

From 2017 until 2020 I worked on a project called 'The City is a Choreography', a work that started as an exploration with the urge to step out of my everyday life in the city. I felt the need to experience the urban environment, with both eyes and body, instead of merely perceiving it. I wanted to figure out how to connect meaningfully with our daily environment and the strangers we pass by. In 2020 I self-published my first book which has been a very interesting experience as publishing first time is already a new world you step into, so let alone in corona-time! I made a book that would feel as the rythm of the city, where you move through the book as if you are walking down the streets. A static book which has the feeling of movement.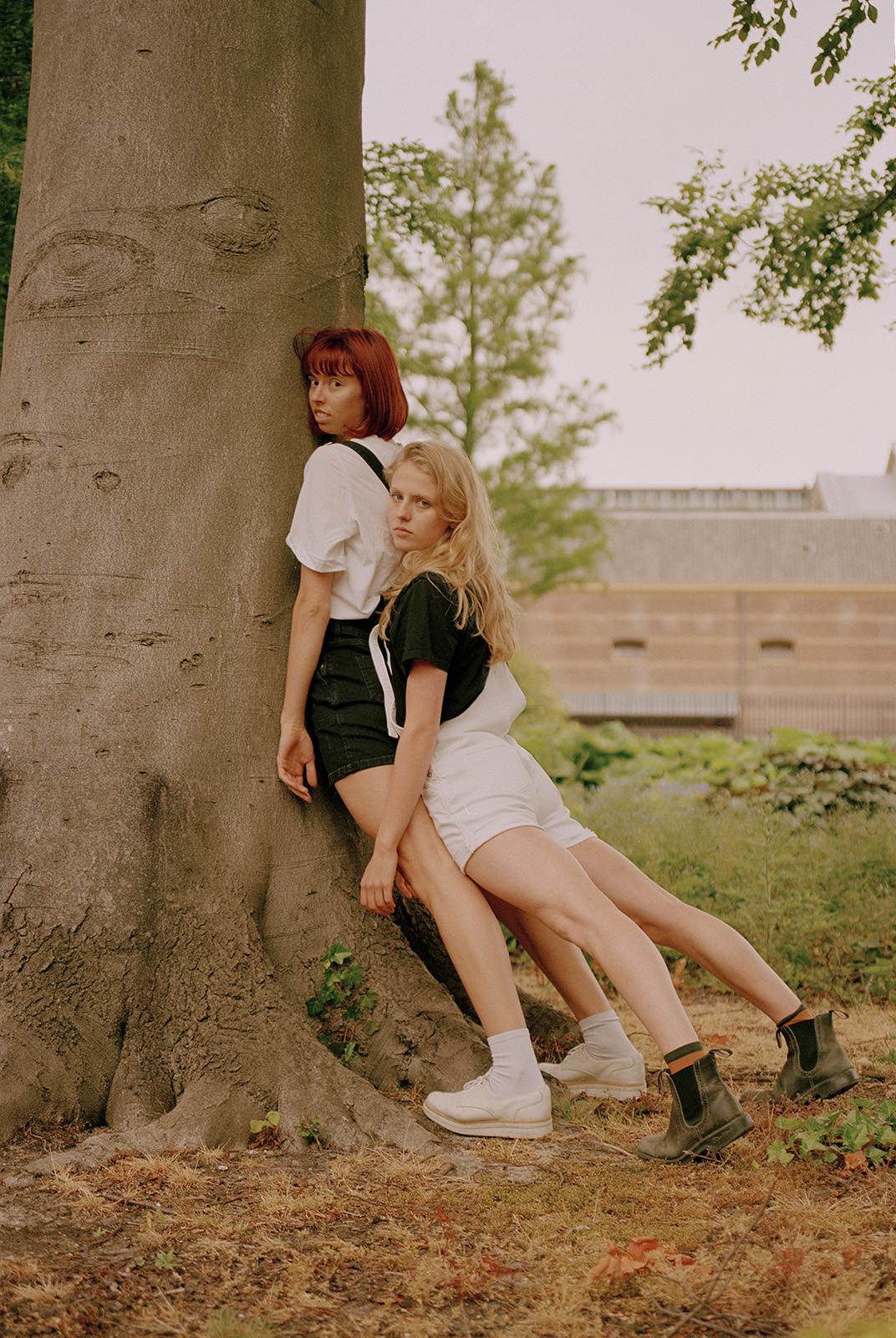 How do you spend your downtime ?
As we are currently in a strict lockdown in The Netherlands, my downtime feels interwined even more with worktime. I am at home a lot or otherwise in the streets of the city, making work or observing the daily scenes. Normally I would spend my downtime with friends, dinners and museums.
What makes you happy ? what makes you sad ?
It makes me happy when I roam the streets on my own, the sun is shining and the streets look like a stage. Those moments are so inspirational for me. I write down what I see, the way people move, the shadows they cast. It is really a moment that everything comes together for me. It also makes me extremely happy when my work can reach an audience that feels connected to it. I sold a selection of my works last year for the first time and it is such a humbling experience. It means so much to me that my work is in the hands of someone else, that they will look at it every day. It makes me very happy.

Not spending a lot of hours with my friends makes me very sad, which because of corona is now reality. I really miss them!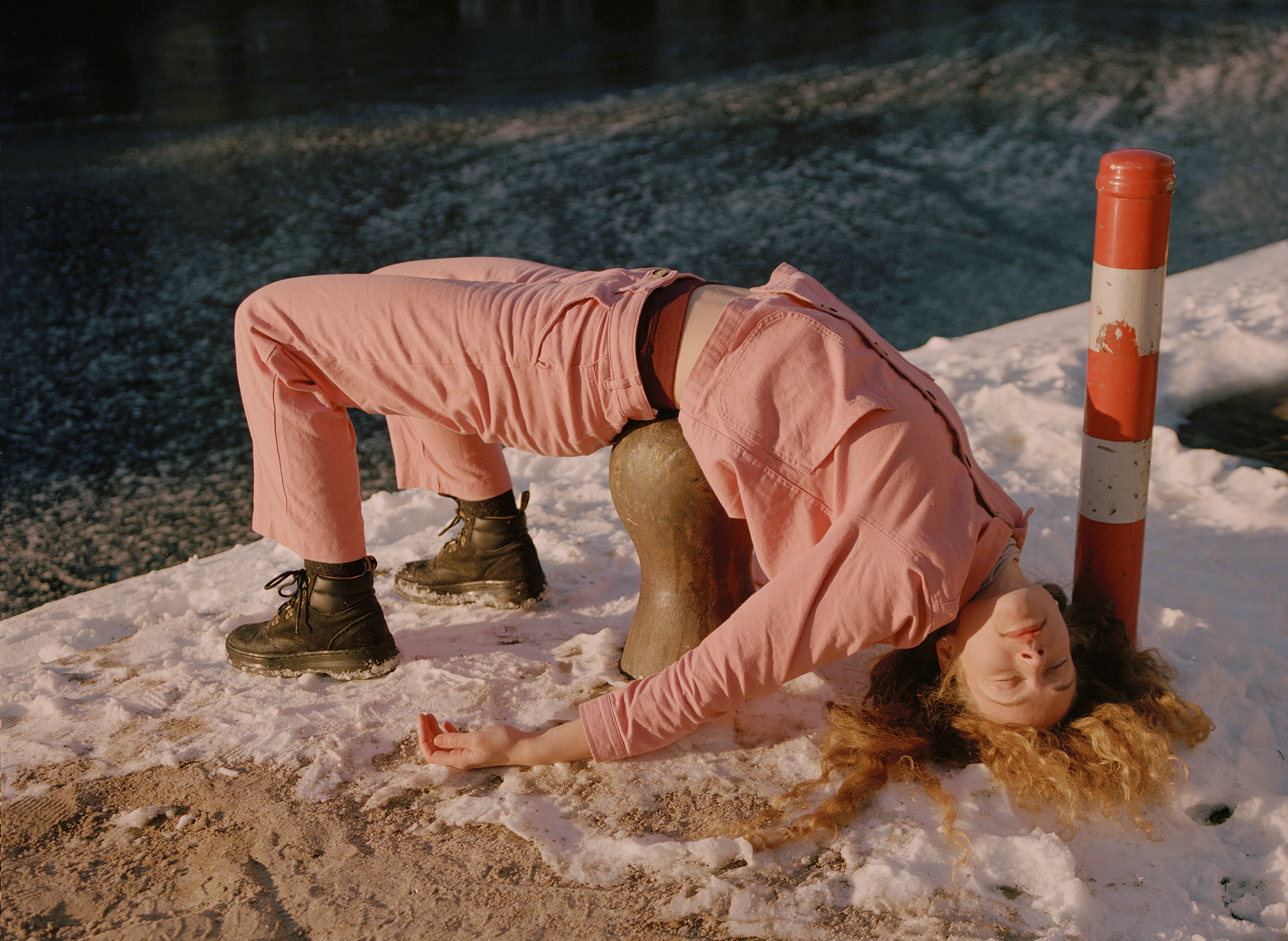 One book ? One Movie? One Song ?
Book: The Lonely City – Olivia Laing
Song: Her's – What once was
Movie: Synecdoche, New York
On a typical Saturday night, where can we find you ?
Normally: at friends, at an opening of a museum or gallery, the bar or a concert! Right now at home, working or watching a documentary or reading.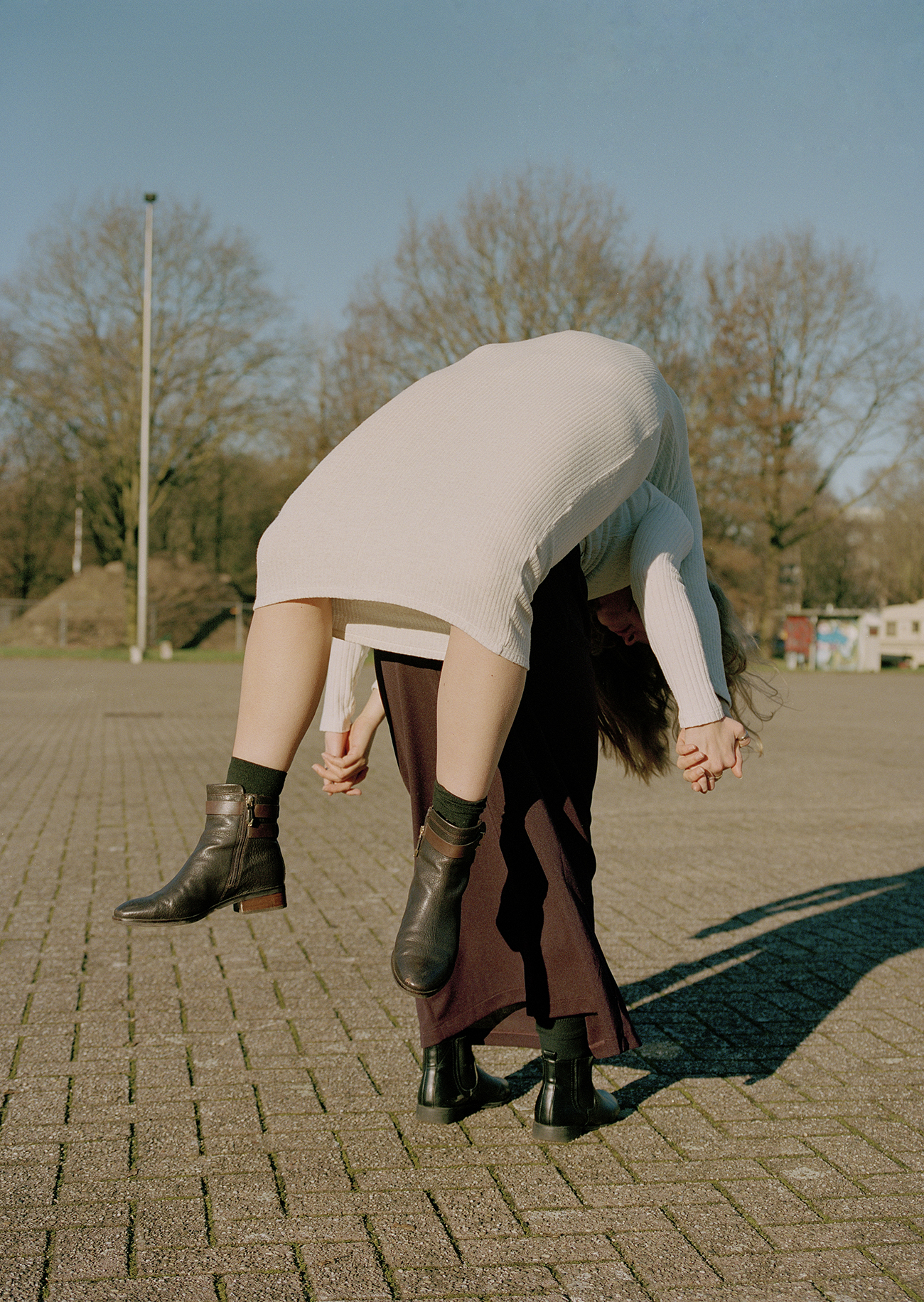 What are you currently working on ?
I'm working on the project ODE: an exploration of the dynamics of female friendship. One of the reasons I started ODE was to, quite literally, give an ode to sisterhood and female friendship. I've been amazed by the power and togetherness of women my whole life and continue to be so. Especially the bond and connection that I often feel and see between women has been important to me. It struck me that this bond is often represented in (popular) media as 'toxic', dramatic or hostile. Or there is even no attention for female friendship at all… I wanted to create a document of photographs that would show a different side of friendship, without losing honesty. I've been photographing couples of best friends, twenty-five so far and still going, on the streets and in their homes to try to explore the dynamics of female friendship and capture what that may look like.

Next to that I'm starting up a new work which is really in early stages but it will explore the characters of the city.
How do you see yourself in 10 years ?
I hope to be at a place where my work and ideas are meaningful for others and where I can keep on making work and grow in my practice. I would love to live abroad and can imagine I would live in a very big city, like Paris or New York. But who knows, maybe I will be at th country-side, photographing the choreography of a small town!
To find out more about Melissa, you can follow her on Instagram or visit her website.