On March 5, the Sapar Contemporary Gallery in New York will host an exhibition and sale of works by Ukrainian artists. All funds collected during the event will go to support "Apparel for kids" initiative. The project aims to provide as many Ukrainian children as possible with comfortable new clothes for the whole year according to their needs. Thanks to the activities of the foundation, volunteers send sets of garments to the de-occupied territories of Kyiv, Chernihiv, Kharkiv and Kherson regions and to the area of the combat zone in Donetsk and Luhansk regions.
«A war is an incredibly difficult test even for an adult. Thousands of children are now forced to leave their homes, lose their parents, suffer and die at the same rate as adults. All these children are the future of our country, the hope for the best – and we must provide them now with everything that will help them survive this terrible time. We want to give children a sense of normalcy and security, and warm, comfortable and beautiful clothes are part of the basic needs of a child," explains Oleksandr Prokhorenko, founder of the 'New Dream of Ukraine' Foundation.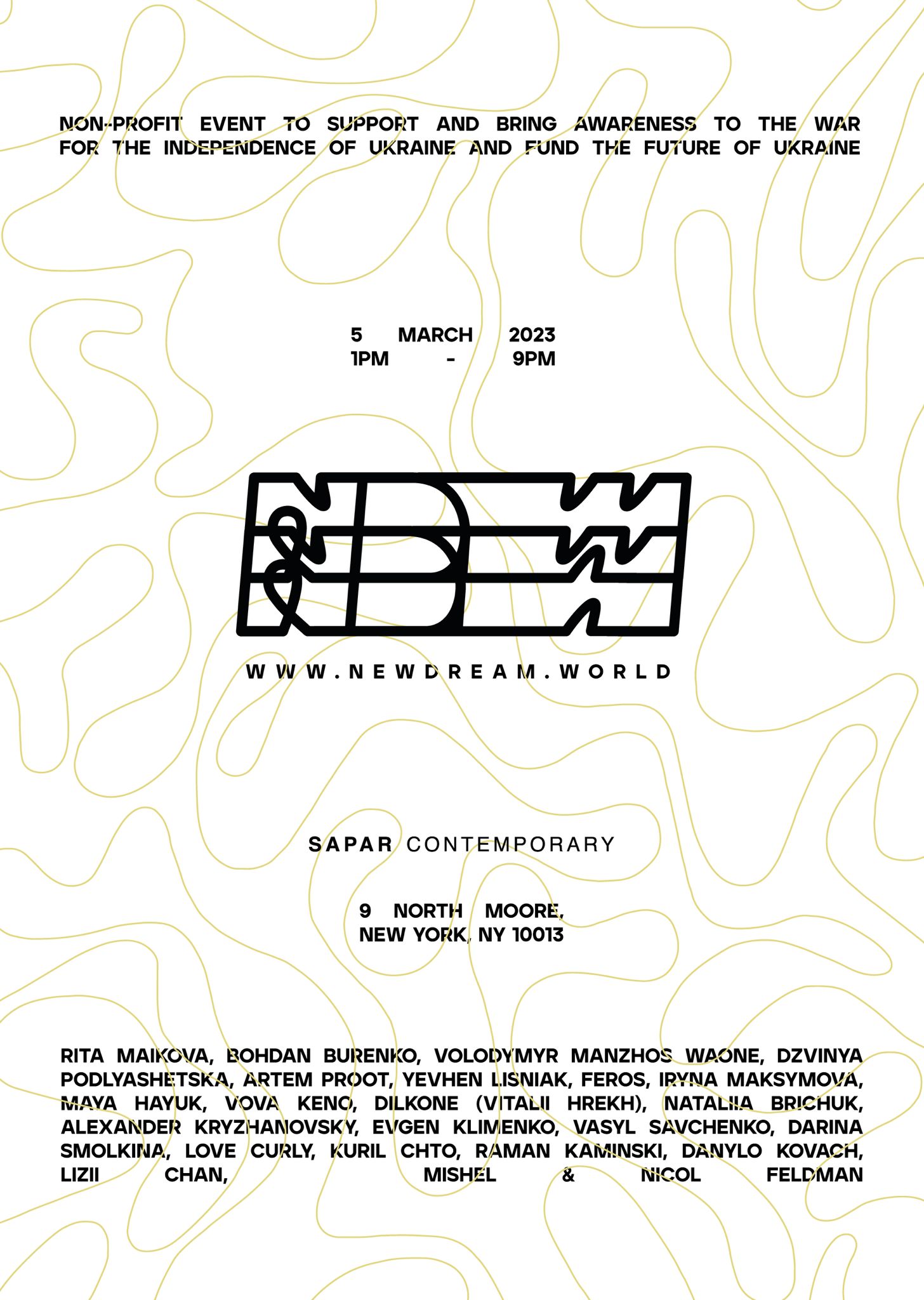 Daria De, founder of the 'NEWDREAM WORLD' art platform, adds: "Art is a universal language that helps us understand each other better. It unites us both in happiness and in difficult times, helping to transmit stories through generations. This exhibition is aimed at helping the future of Ukraine, its children. You will be able to get acquainted with the works of our artists, buy their works and support Ukraine on the way to victory."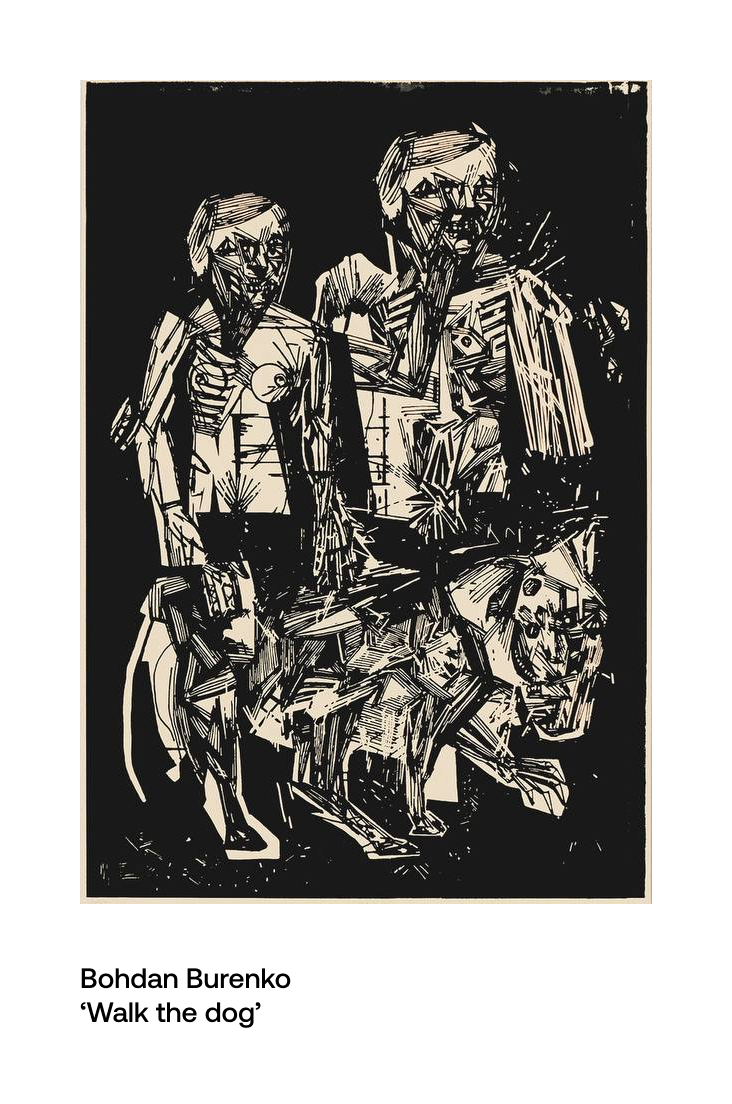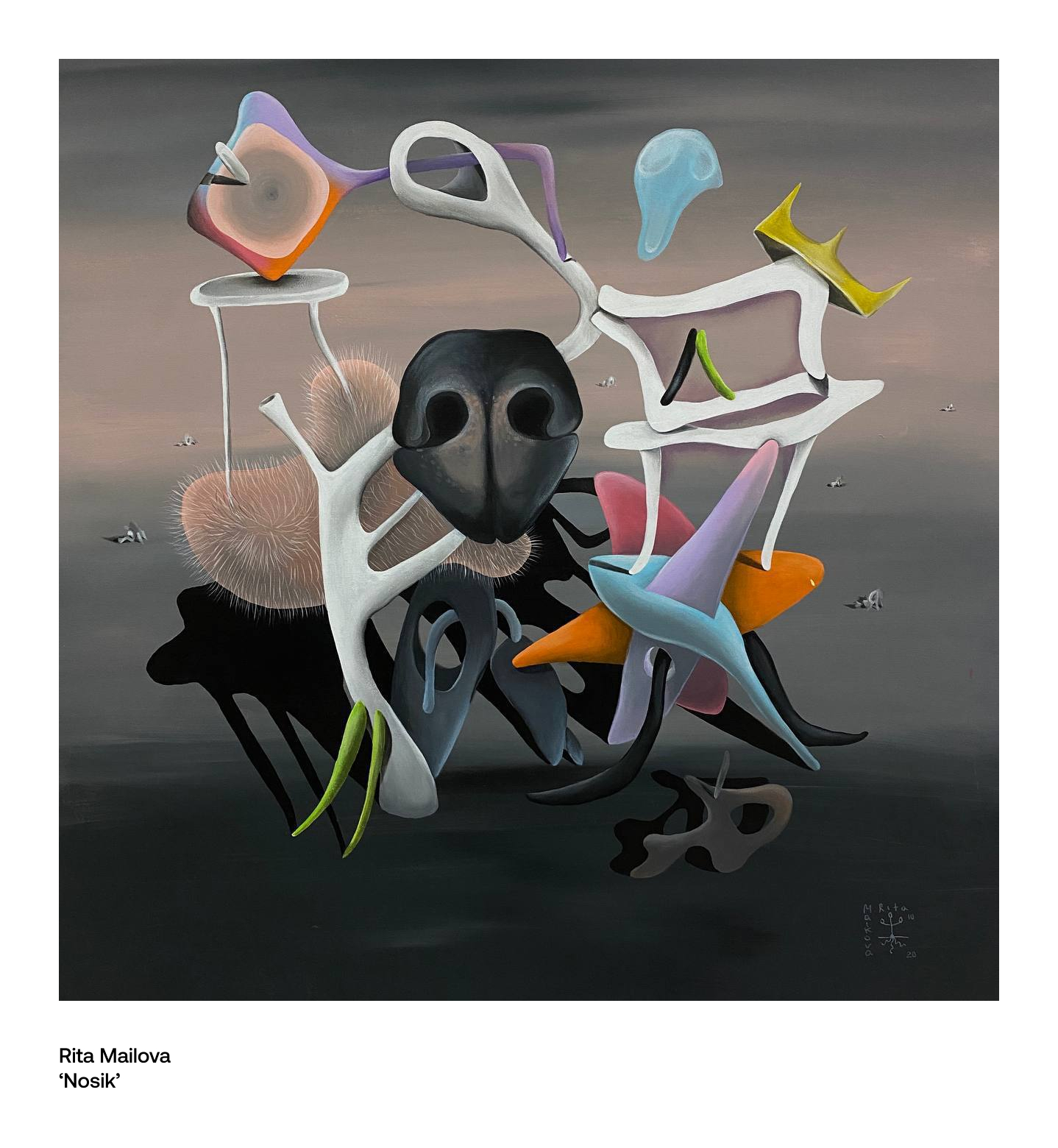 The purpose of the exhibition is to acquaint as many people as possible with the values spread by Ukrainians and to draw attention to the humanitarian crisis that has affected millions of people since the beginning of the full-scale invasion.
Such artists as Rita Maikova, Dzvinya Podlyashetska, Volodymyr Manzhos Waone, Iryna Maksymova, Maya Hayuk, Bohdan Burenko, Yevhen Lisniak, Artem Proot, Vova Keno, Vasyl Savchenko, Alexander Kryzhanovsky, Dilkone (Vitalii Hrekh), Evgen Klimenko, Feros, Darina Smolkina, Love Curly, Kuril Chto, Raman Kaminski, Danylo Kovach, Lizii Chan, Mishel & Nicol Feldman, Nataliia Brichuk have already joined the project.