Certainly one of the most important and influencial designers right now, alongside the likes of Demna Gvasalia and Kim Jones, Virgil Abloh of Off-White is releasing a new book titled "ICONS."
The hefty coffee table tome published by Taschen gives us a behind-the-scenes look into all things Off-White x Nike, and charts the creation of "The Ten" collection. The collection between the designer and the sportswear giant became one of the biggest collaborative collections in sneaker history, and certainly one of the most hyped, made up of reworked Air Jordans, VaporMaxes, and Blazers.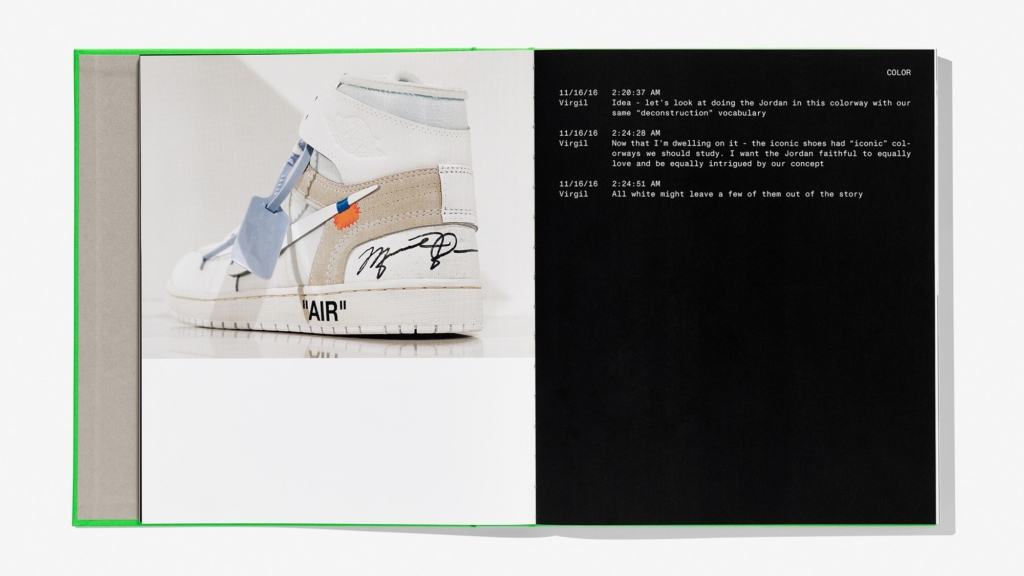 The book offers 352 pages that chronicle the creative history of the designs, taking the reader through the process for each model from concept to prototype to finished product. Additionally, it includes original text messages between Abloh and Nike designers as well as raw material from the Nike archives, all contextualised within the history of sneaker culture.
"Virgil Abloh elevates sneakers into the realm of visual culture where they become cultural objects," says Zak Kyes, founder of London-based studio Zak Group which partnered with Abloh for the design of the book.
"Books, like sneakers, are meticulously crafted objects. People often don't realise the amount of teamwork and dedication that goes into making a book," he says. "When books are published they seem to come out of nowhere, fully-formed. ICONS was two years in the making and involved countless WhatsApp conversations, meetings, mock-ups, and layouts. Culture moves fast, but making a book takes time."
ICONS retails for £60 and is available here.