There are tiny plastic Dune action figures out in stores now. McFarlane Toys immortalized some of the blockbuster's main characters in plastic, including Paul Atreides (Chalamet), Lady Jessica (Rebecca Ferguson), Duncan Idaho (Jason Momoa), Stilgar (Javier Bardem), and Glossy Rabban (Dave Bautista), but sadly no Chani (Zendaya).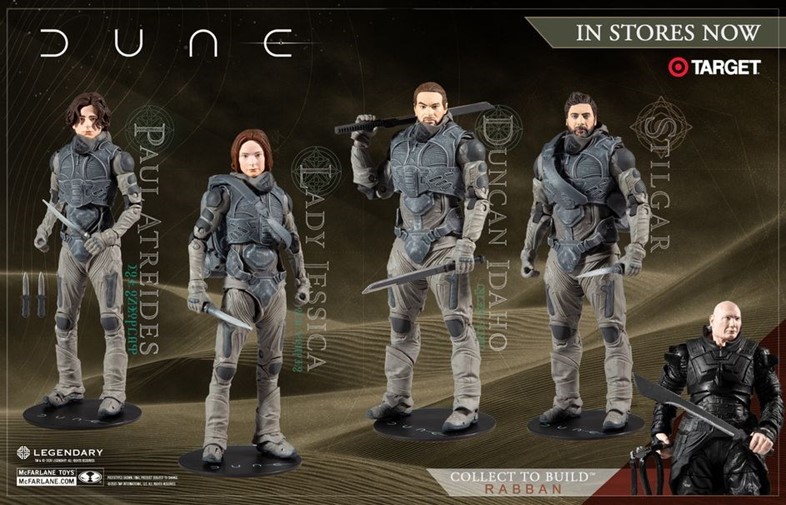 The reason why Zendaya's character figure is missing is probably that director Denis Villeneuve's adaptation splits the book into two films, meaning Chani won't feature so heavily in the first installment. In August, the actor discussed her limited screen time: "Dune was incredible. I wasn't in it very much. It is a big deal to even be a small part of something with such a massive cast. And I love sci-fi stuff too. It's fun to escape into another world."
Recreate the movie with these action figures at your home while you wait 10 more months for Dune's premiere. Find the toys here.