In Prada's latest Holiday 2020 campaign, objects become as much as a protagonist as the characters themselves. Through the references to film noir and macro shots and close-ups of products, a story written by Candice Carty-Williams, about a mysterious stranger visiting an Italian villa inhabited by models, receives a glamorous and extravagant look.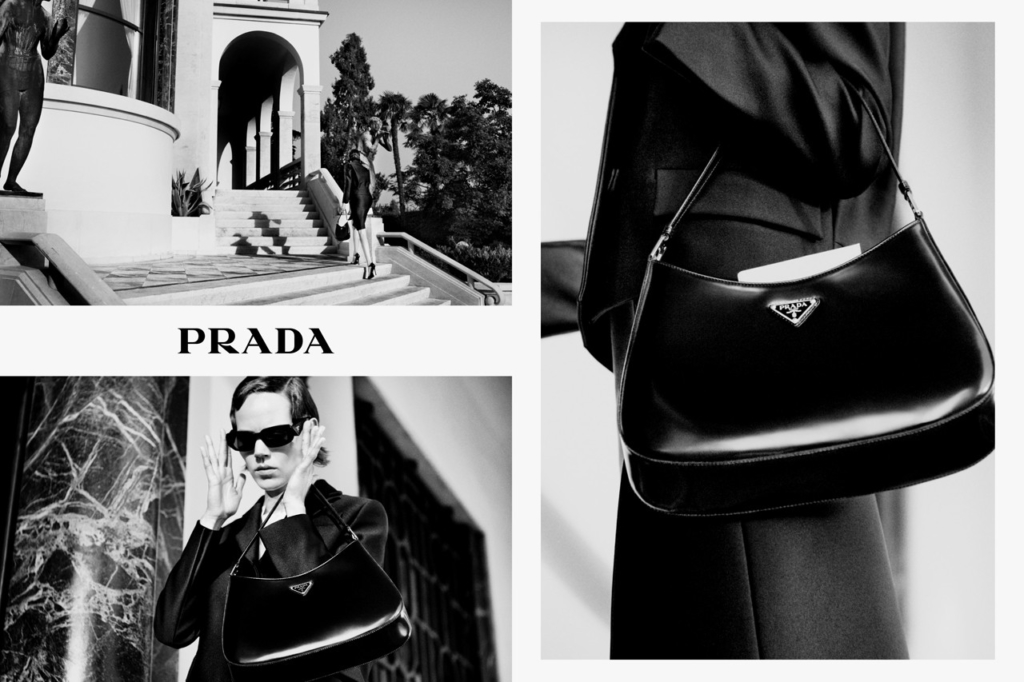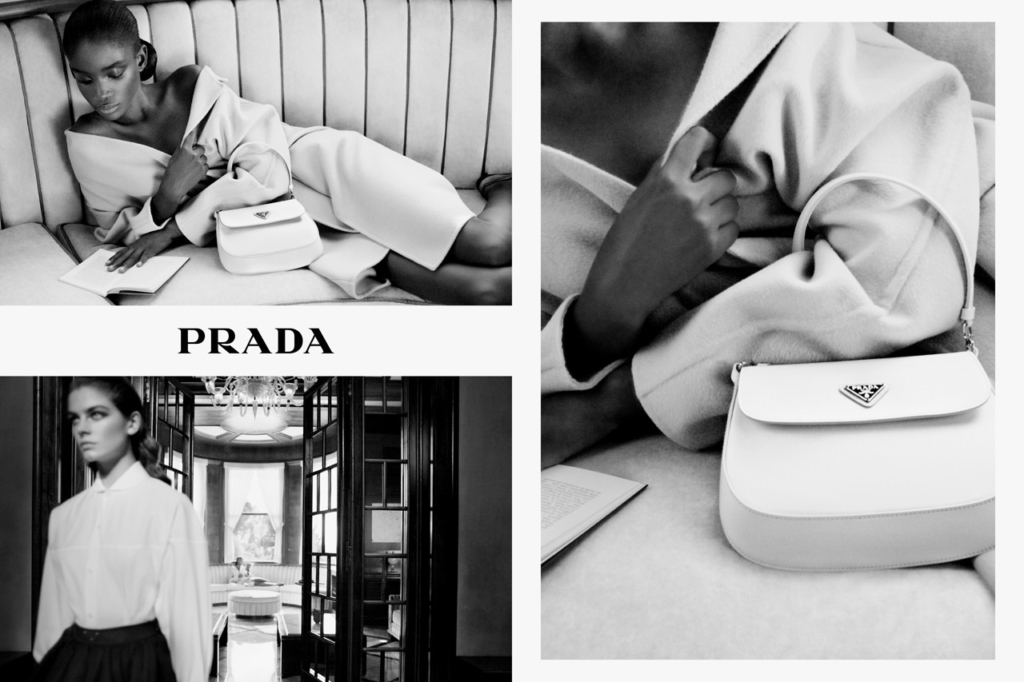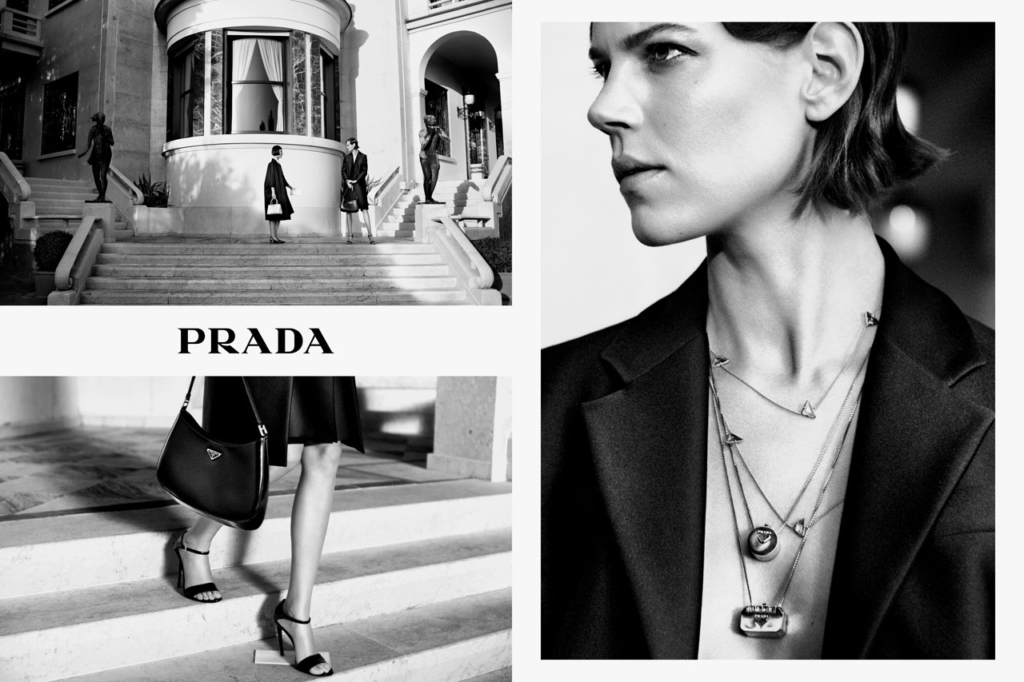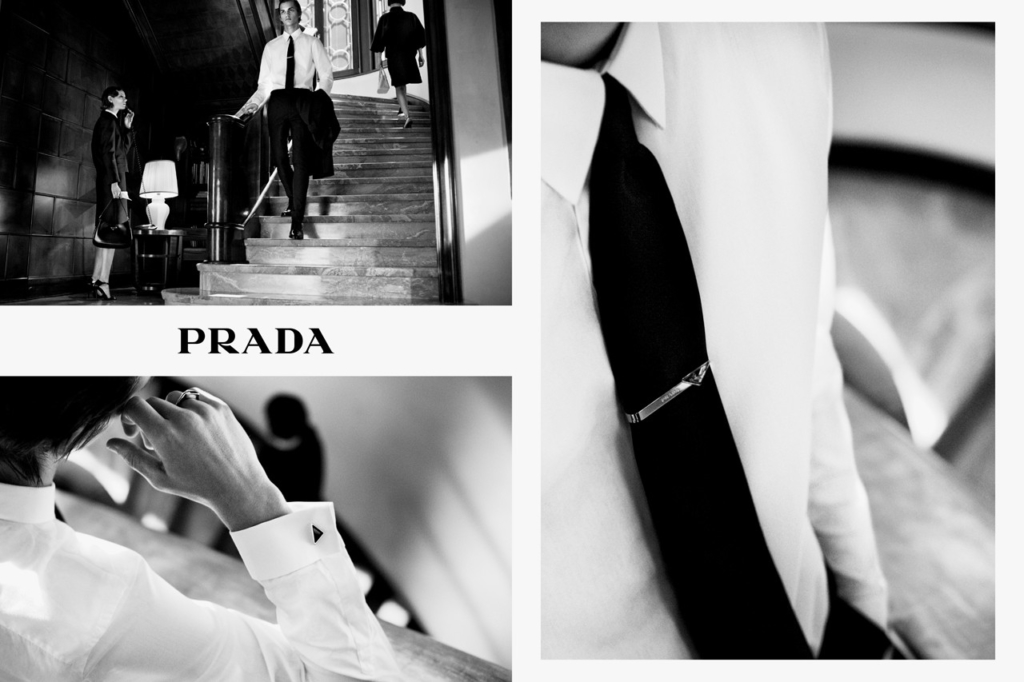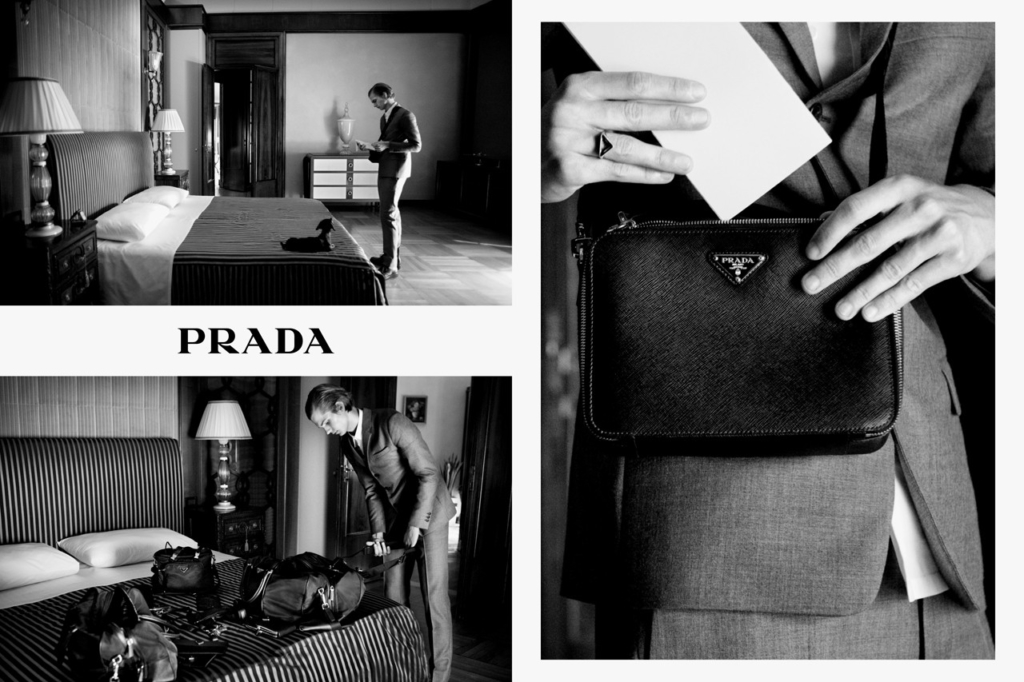 The story happens in Villa Gnutti—which was made famous through a 1981 shoot by Helmut Newton—where models Freja Beha, Maty Fall, Mao Xiaoxing, Rudolfs Valbergs, and Merlijne Schorren are seen playing chess and dominoes. The campaign abounds with Prada's Holiday 2020 items captured by Steven Meisel, from the now-must-have bolo tie to the new Prada Cleo handbag, as well as precious jewelry for him and her that captures the essence of Prada via a reinterpretation of its triangular motif. Small accessories like a Saffiano leather smartphone case, a picnic backpack, and lifestyle goods such as a stainless steel lunch box are not to be missed out too.
Shop Prada's Holiday 2020 collection on Prada's website and watch the "A Stranger Calls" video campaign below.