Who else to show how to live the "Life of a Rock Star" than A$AP Rocky, Tyler, the Creator, and Iggy Pop. The latest men's tailoring campaign from Gucci captures the ever-eccentric creations of Alessandro Michele.
Shot by Harmony Korine, the campaign sees the two rappers turn up in an old Rolls-Royce and enter the home, joining Iggy Pop for a dance. The three then goof around while wearing Gucci's latest tailoring collection, with Iggy donning a daring leopard print belted suit, green and blue three-pieces, and a tweed check suit, too. Tyler, on the other side, pairs Gucci's red corduroy suit with a petrol blue ribbed roll neck and loafers. He also channels his inner Thurnis Haley with a green-and-gold "GG" link motif sweater vest, a striped blue shirt, and checkered pants. A$AP Rocky is the most dapper of them all, decked in a full striped "GG" motif suit, a black "GG" tuxedo, and more.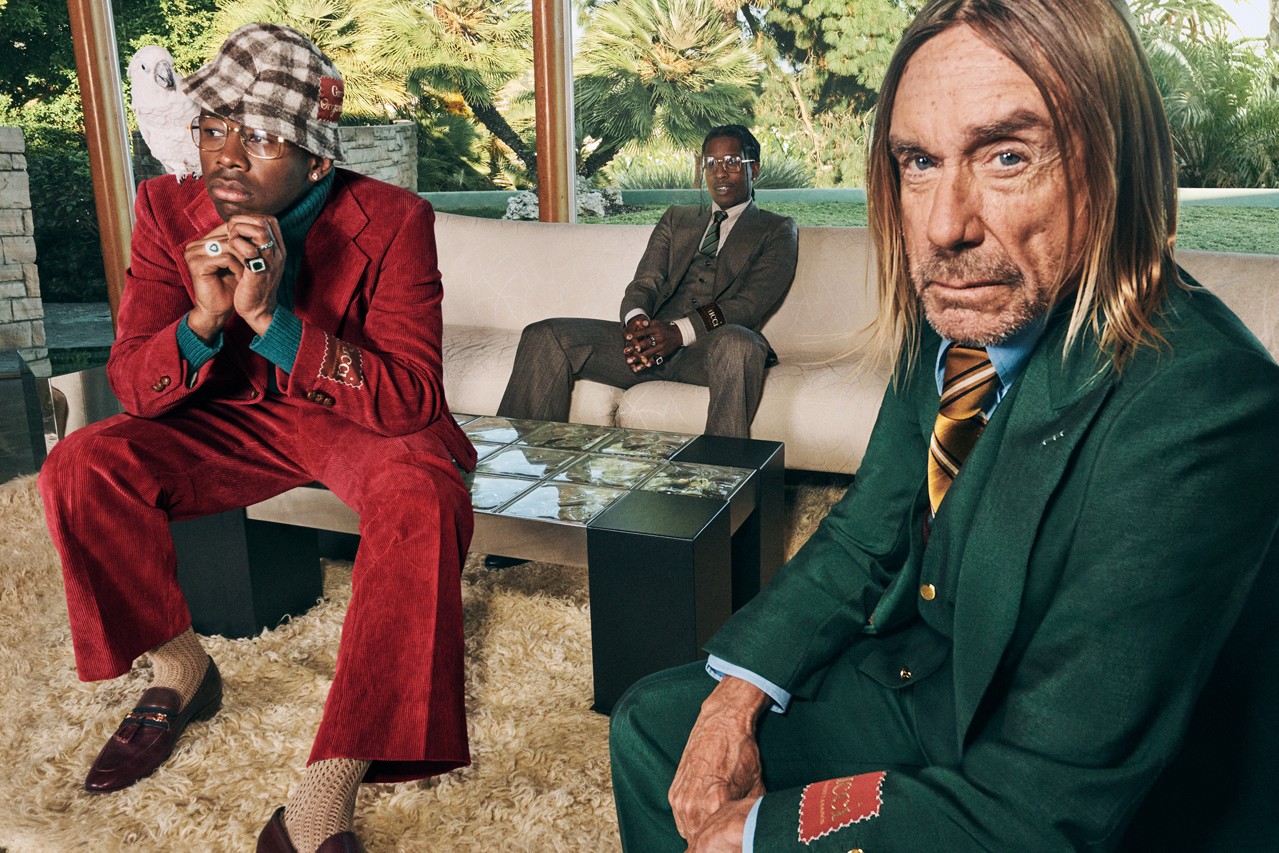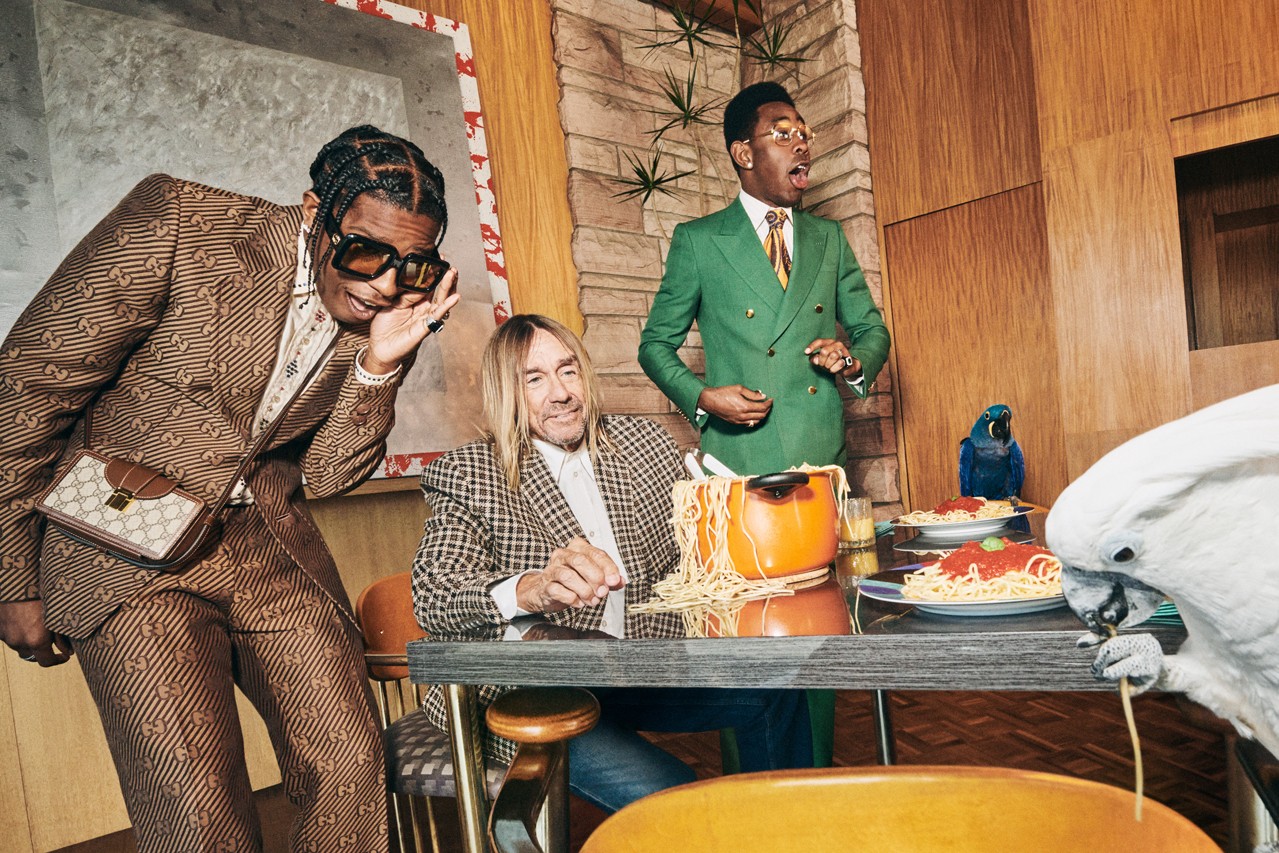 "The result is a group campaign with three men who I believe had fun too. There is always this image of eccentricity because they are in fact eccentric themselves. A certain type of fun is also portrayed and the idea of how one's obsession with appearances can create a kind of common ground that can become a sort of brotherhood. It was beautiful to see these three men together, seemingly different but very similar," said Alessandro.
He added, "This is another chapter of this journey. With these campaigns, I am working on different ways of being elegant, and these three men embody this idea perfectly. I like to tell the story of elegance in completely arbitrary and unexpected ways. Perhaps elegance is something in the air that sometimes you are not even ready for. Male elegance can be unpredictable and strange."
Watch the "Life of a Rock Star" campaign by Alessandro Michele and Harmony Korine below.