At Julien's Auctions this weekend, Nirvana frontman Kurt Cobain's iconic olive green cardigan worn on their MTV Unplugged concert sold for $334,000, making it the most expensive sweater sold at auction.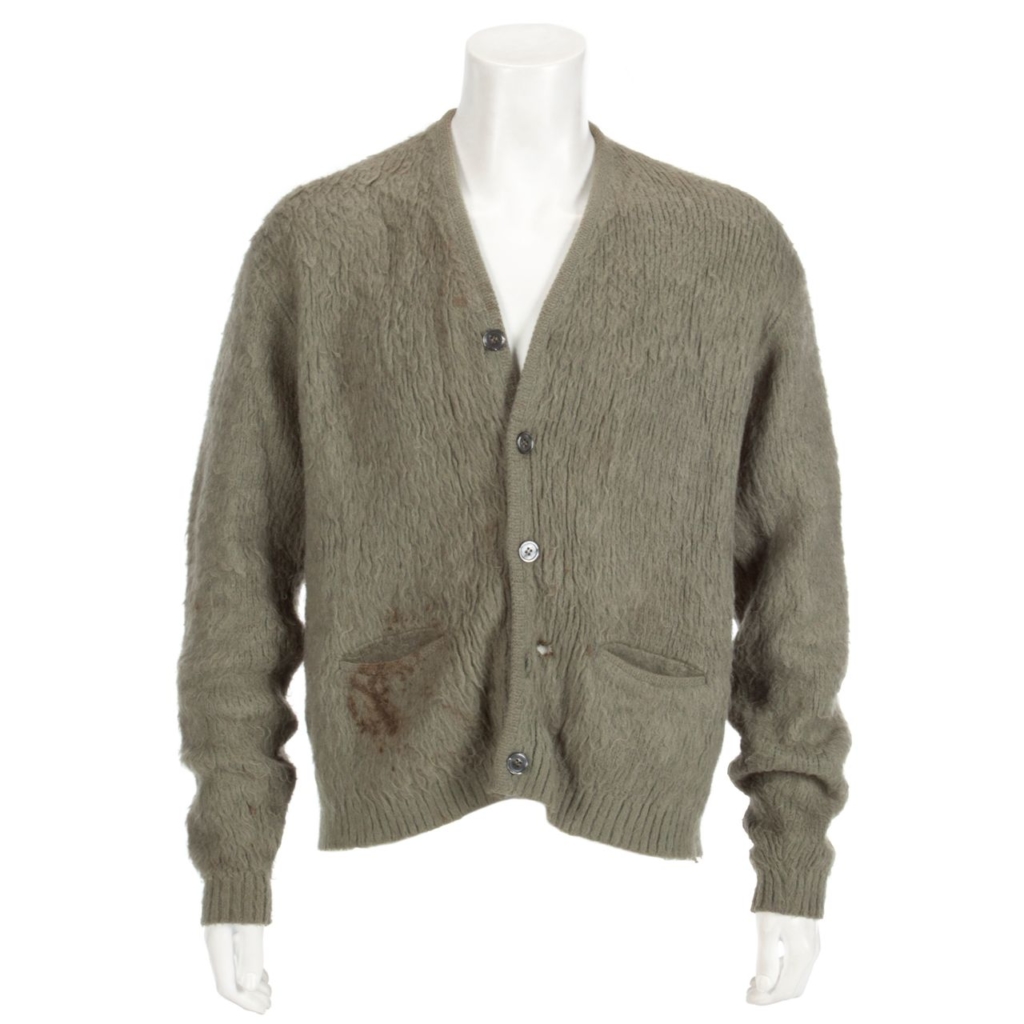 "A blend of acrylic, mohair, and Lycra with five-button closure (one button absent), with two exterior pockets, a burn hole and discoloration near left pocket and discoloration on the right pocket" as described by the auction has doubled the bid price four years ago, when it was sold for $137,500. "It's very important that we don't wash it," Darren Julien of Julien's Auctions told Rolling Stone earlier this month. "The stains are still there. There's even cigarettes burns that you can see on the sweater."

In addition to the news, his custom-built Fender Mustang guitar used on the In Utero Tour sold for $340,000. Previously housed at the Rock and Roll Hall of Fame, the guitar came with a handwritten letter by Courtney Love, who stated the instrument was among Cobain's favorite.