In tribute to 2015 mass shootings and terrorists attack in Paris, a 40ft (14m) tall colorful tulip sculpture rose near Le Petit Palais art gallery.
Typical to Jeff Koons' kitschy balloon style, it represents a bouquet of differently colored tulips and was given as a gift to France by the American contemporary artist; as a symbol of solidarity and support.
But it did not take long for critics to make noise.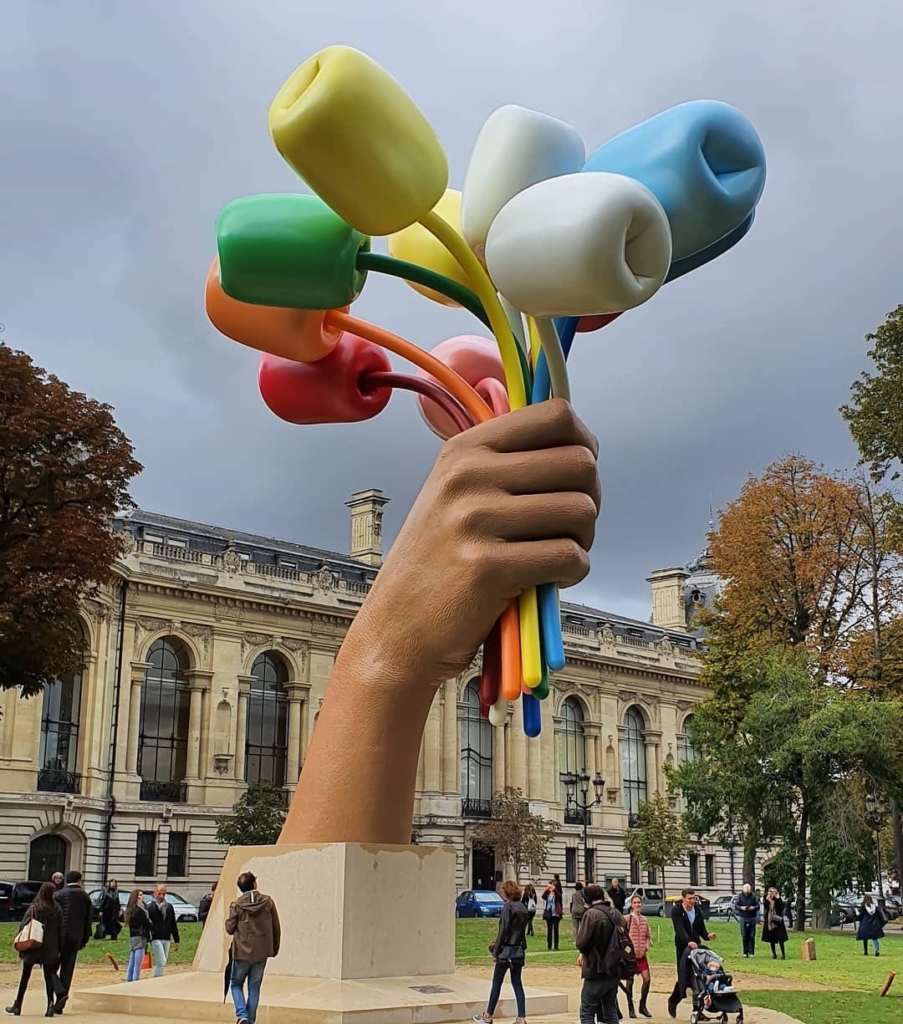 Philosopher Yves Michaud called the work "eleven colored anuses mounted on stems" in L'Obs magazine, while columnist Eric Naulleau called it "dreadful."
Now it cannot be unseen. Many Parisians raised a brow after the unveiling, thinking about avoiding it when passing through, while others didn't see the controversy and called it "pretty" and "a gift from the heart".