In a collaboration between Spotify and the Brooklyn Museum, New York's Broadway-Lafayette subway station has been given a makeover as a tribute to David Bowie.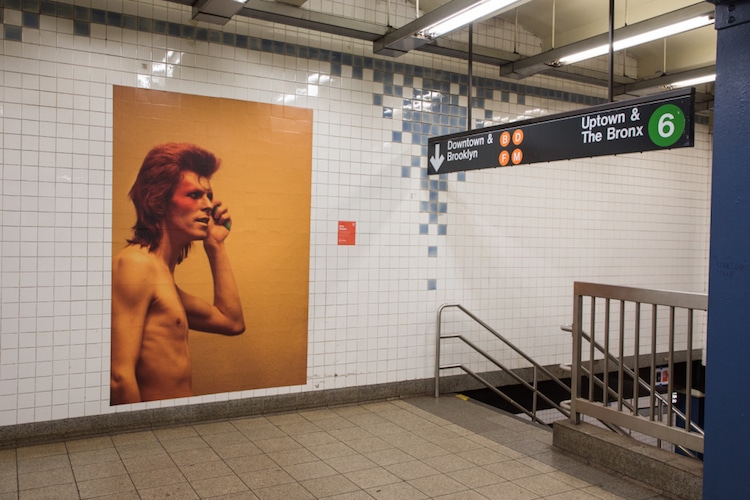 Until May 13, 2018, people passing through the New York subway will discover a monumental installation at Broadway-Lafayette Street station, featuring David Bowie. Climbing the stairs, metro users will be able to contemplate gigantic photos of the iconic British singer, who lived for more than 30 years in New York, before dying in January 2016.
This impressive installation echoes the "David Bowie is" touring exhibition, which runs until July 15th at the Brooklyn Museum. It will be accompanied by many other small winks: a map of the neighborhood highlighting places emblematic of the life of David Bowie, but also cardboard statues that will be scattered throughout the area.