The plot just outside Stockholm is located in a scenic area where mostly weekend homes are inserted among pine trees and rocks.
Six Walls House became early in the process a working title. The plot is long and narrow and extends between the road and the water. Perhaps as a contrast to the context, we wanted to build the house around a robust and clear material and concrete blocks with cement plaster became an important part. Simple geometry and detailing have been essential in order to build the house within a tight budget.
The house consists of six 5.4 meter high walls located along the promenade to the waterfront. The walls are anchored to a closed wall to the north.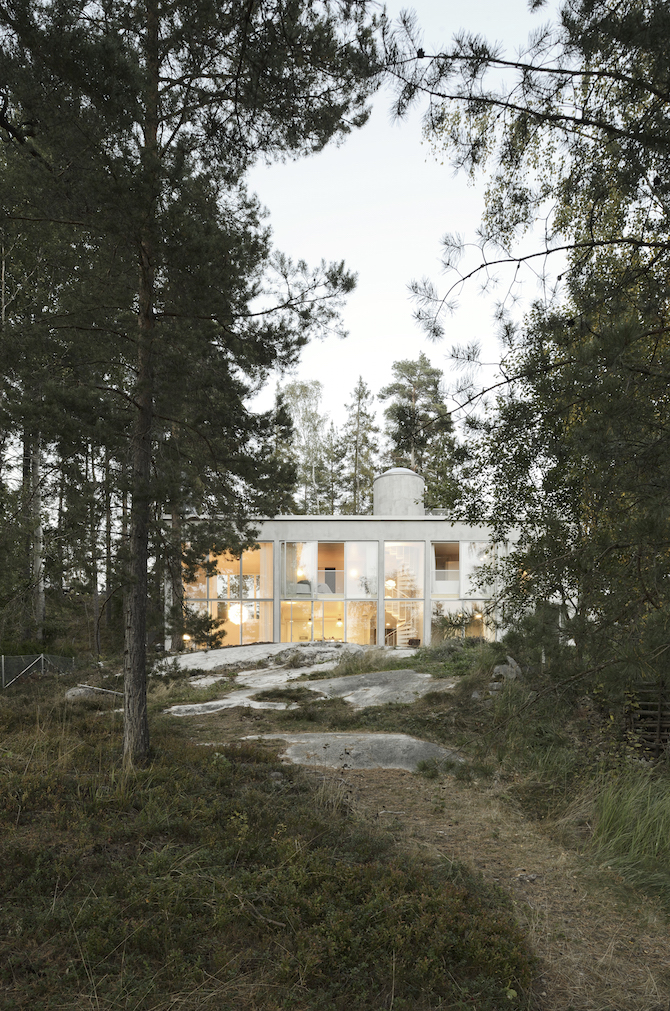 Privacy. Unobstructed views to the sea. Between some of the six walls there are casted slabs that divides the rooms horizontally. Room dimensions and relationships are tested and developed with care during the process. The result is a sequence of different types of spaces with specific characteristics. A narrow and tall entrance situation. Generous sized bathrooms. Bedrooms as balconies. Roof terrace among the pine trees. An intimate dining area and a generous living room with abundant light. (text from the Architect)