The Dio Horia Project Space is currently hosting the first solo exhibition "Island" by Sam Friedman in Athens, Greece. If there was ever a year for an island to be both a physical and spiritual aspiration, 2020 is definitely the one. For NY-based painter Sam Friedman, who is set to open Island at Dio Horia in Athens, Greece from October 7—November 15, 2020, this concept is abstracted in hazy, luxurious colors that expand on the history of landscape painting and, in the words of the artist, natural phenomena.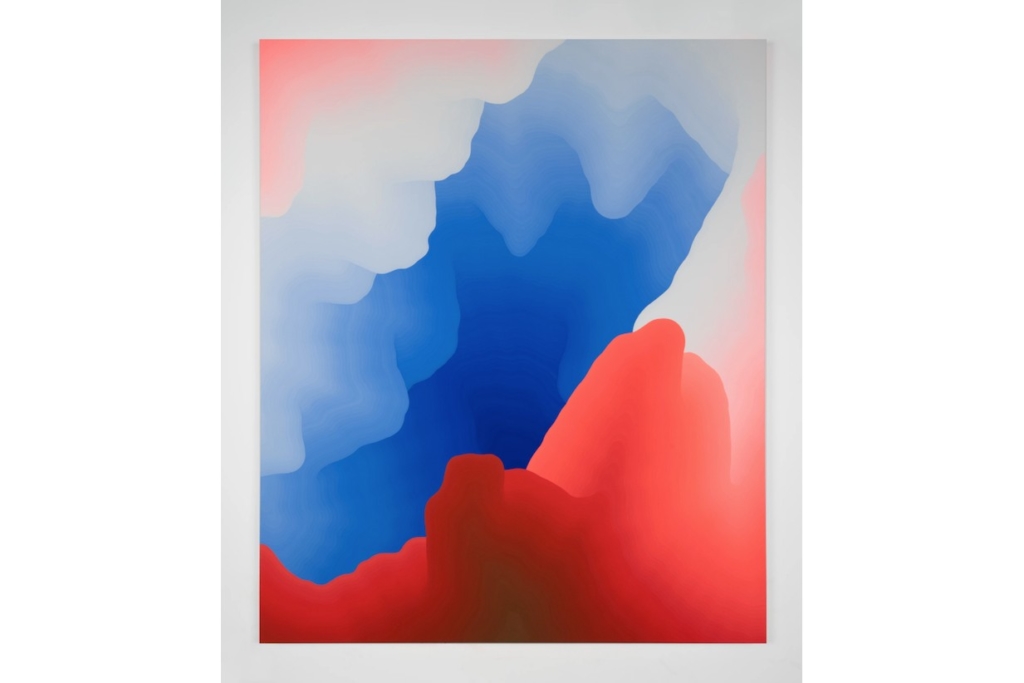 Like so many shows that are finally seeing the light of day this fall, Friedman created this work during the heart of the pandemic, in his case, upstate New York. The sort of energy that emanates outside of the city, that hums with a peaceful buzz, is essential to these works. Friedman has always had an appreciation of the history of Abstract Expressionism and a unique ability to form the figurative in elements of nature, plants, sunsets and clouds. The gallery notes that "When looking at the works as a whole, one cannot avoid thinking of the ways we are all a little more isolated at this time, and also a bit more familiar to a romanticized island way of life." What we dream about in a vacation or getaway is the fuzzy memory of what is apparent throughout Island. It's the idealized version of an Island life, it's stunning and yes, romantic.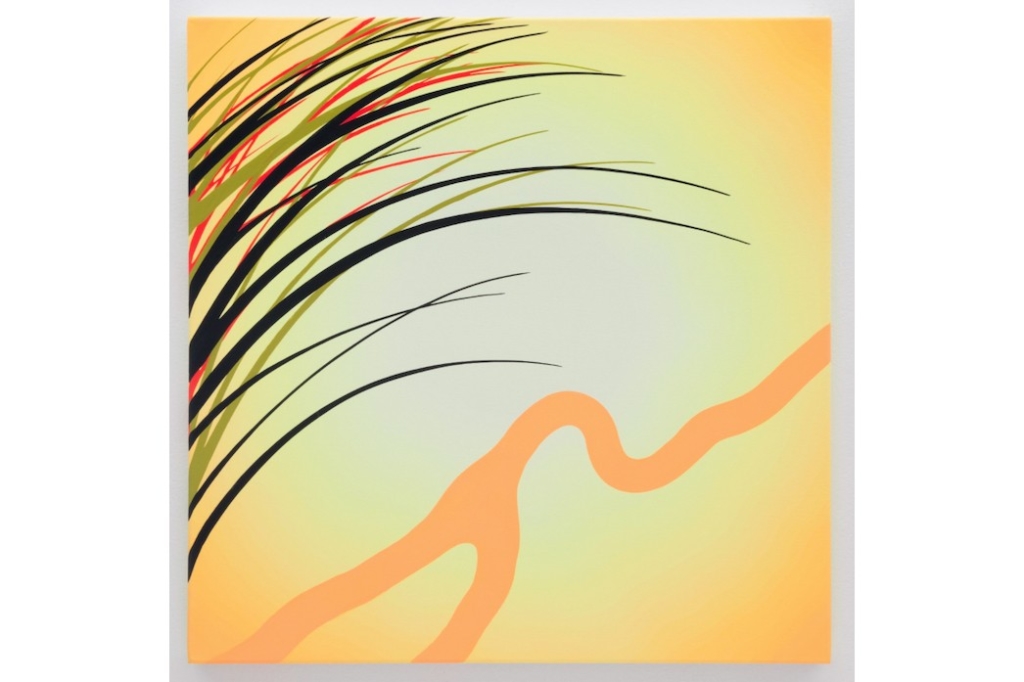 Back in 2015, he made this observation about himself: "I still find a comfort at the beach. My father described the beach as a place where people go with a common goal, to get to the edge of the world, to get away from things that people have created. I'm sure I'm paraphrasing, and maybe even getting it wrong, but I think there's something to that. There is an appeal in going to the edge of the world, and just looking out at the distance, and trying to relax and play. I imagine that I will try to make time to do that forever, so if I keep getting pleasure out of being there, I imagine it will keep giving me plans for paintings." This idea of at the brink, or at the edge of some kind of end, and relaxing, has been realized in his paintings in one of the most contentious of years. Friedman has maybe indeed, found his island. —Evan Pricco.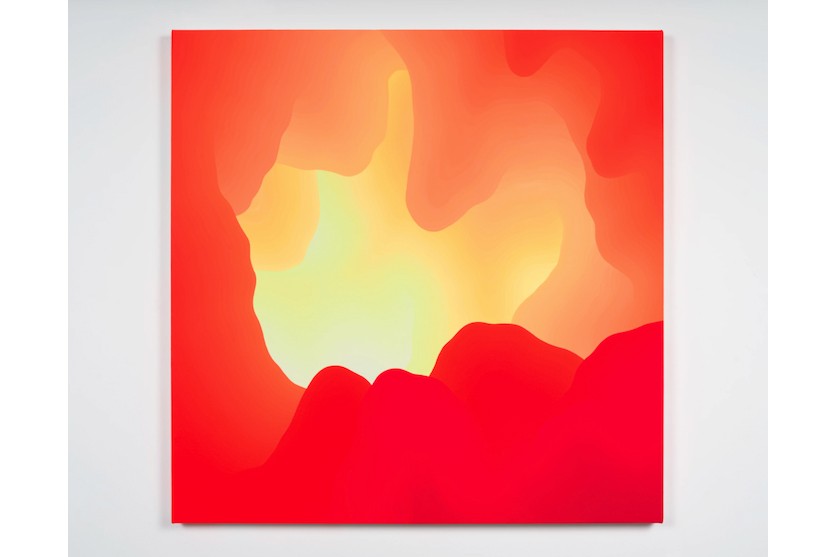 "With this new body of work Friedman further explores and deepens an artistic practice that has been characterizing his pictorial output for years: He is not literally painting landscapes but adopts the flow and movement he sees in nature in order to address questions about the medium itself. As such, all of his works are to be viewed primarily as exercises in color, composition, line quality, opacity, sheen, and the physical interaction between paint, brush, canvas and the artist himself," said Diorites Horia in a statement.
Dio Horia Project Space
Mantzouraki 16
Athina 115 24
Greece