In our series about Swedish female newcomers you should know about, meet Hanna Jäger aka Yaeger.
The first record you bought ?
Except from all the "Absolute hits" CD's I asked my parents to buy, I think it was "Daniel
Lindström" which was the name and album of the first winner we had in Swedish Idol
Your music in 3 words ?
Dancy, cinematic, fun
The track that made you want to be a musician ?
Sk8er Boi with Avril Lavigne
Your main influences ?
Most of all it's the powerful women out in the music industry right now. They can really give
me energy and inspiration when I need it. Otherwise it's usually big cities, I like the energy
and the movement. Or underground Soundcloud music, I always find weird and interesting
things there.
Your dream collaboration/featuring ?
Kehlani and Mura Masa
Your biggest fear/phobia ?
Insects crawling on my body. But I like watching them from a distance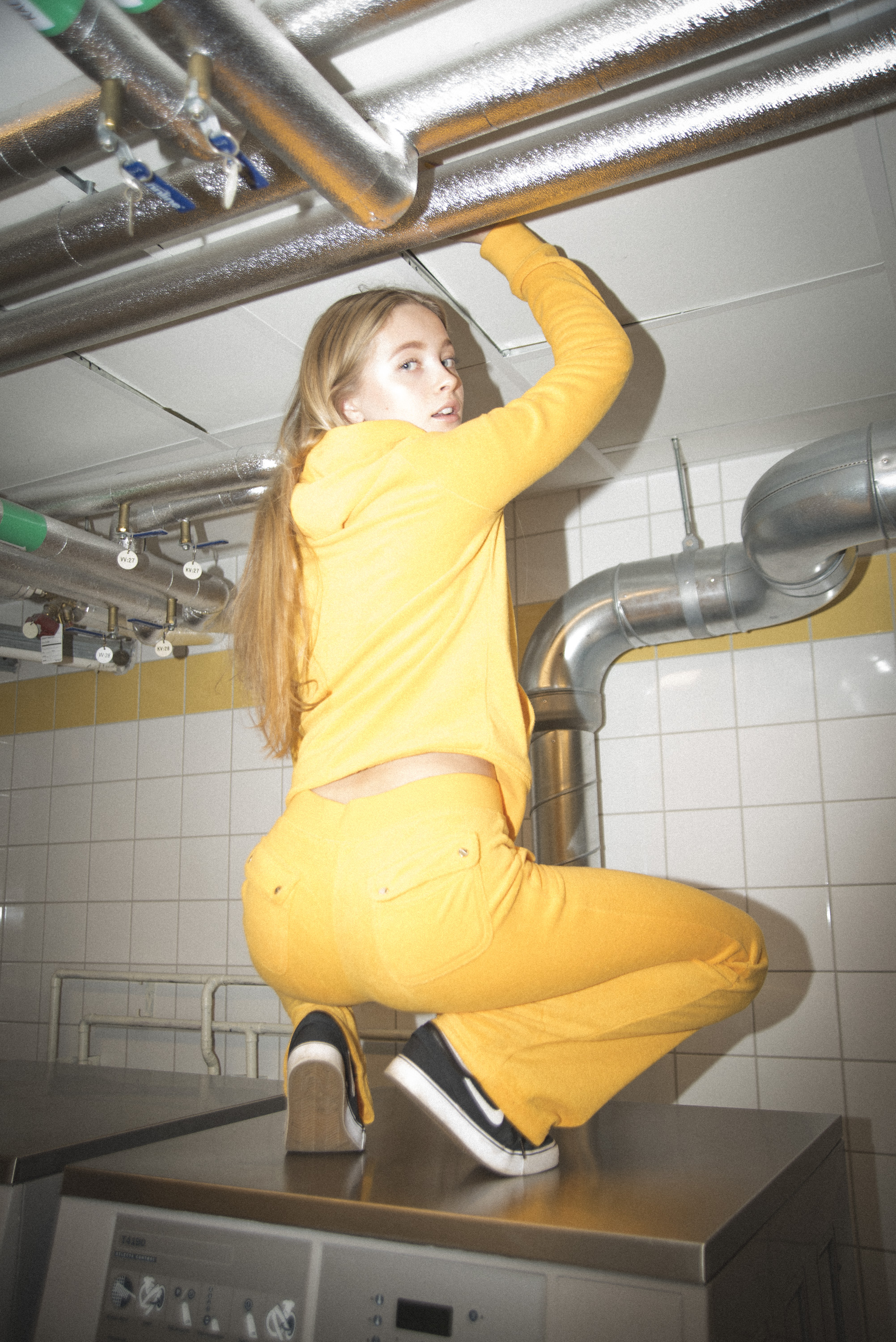 What makes you laugh ?
My family, they're all so freaking hilarious
What makes you cry ?
Laughing, I cry so much if I actually think someone is funny. Tears seriously stream down my
face.
What you would do if you were not a musician ?
Probably be a professional dancer. I used to take classes when I was younger, and I
stopped because I was annoyed by how little time I had for it. I love dancing, it's so liberating
and the only reason I go to clubs. Dancing naked in the mirror after you've showered for
example, it's the best
Your guilty pleasure ?
Scrolling through every member of The Kardashian instagrams, dreaming about the "perfect
life" that do not exist. I can't help that their nails and outfits are so damn pretty
Follow Yaeger on Instagram
Photos : Elle Johnson