Lisson Gallery New York is inclined to present the newest exhibition by British-Indian artist Anish Kapoor. Lasting until December 20, 2019, one of the most celebrated artists of his generation has his first representation by Lisson Gallery in the United States. The exhibition is focused on new and recent sculptures, wall-based or freestanding.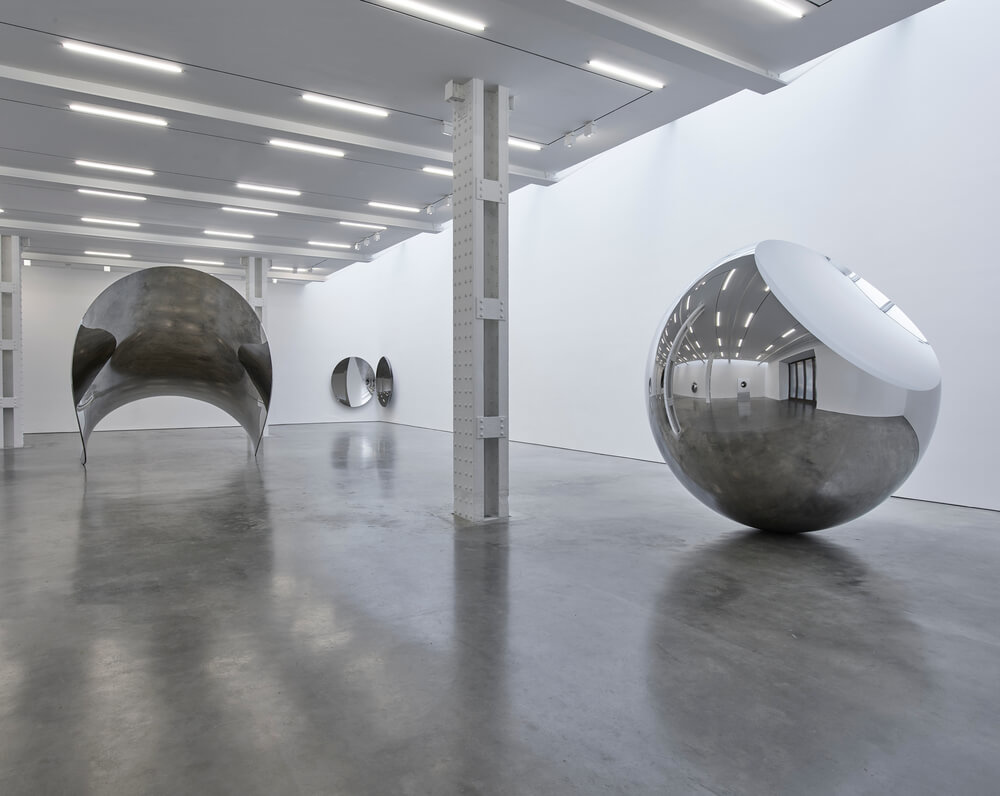 Sitting at the core of the exhibition are two major new mirror works Tsunami and Newborn. The title, Tsunami, conjures awe, referencing an ominous, powerful force that appears as if from nowhere—a mammoth mesmerizing sculpture gracefully standing on the ground at two precise points and appearing feather-light, juxtaposing its steel structure. The fluid form is derived from the projection of the circle onto an hourglass—a historic symbol of infinity and time—where viewers can witness it transcend the boundaries of volume and capture a metaphorical infinity within its surface, invoking a feeling of sublime, similar to great Romantic masters.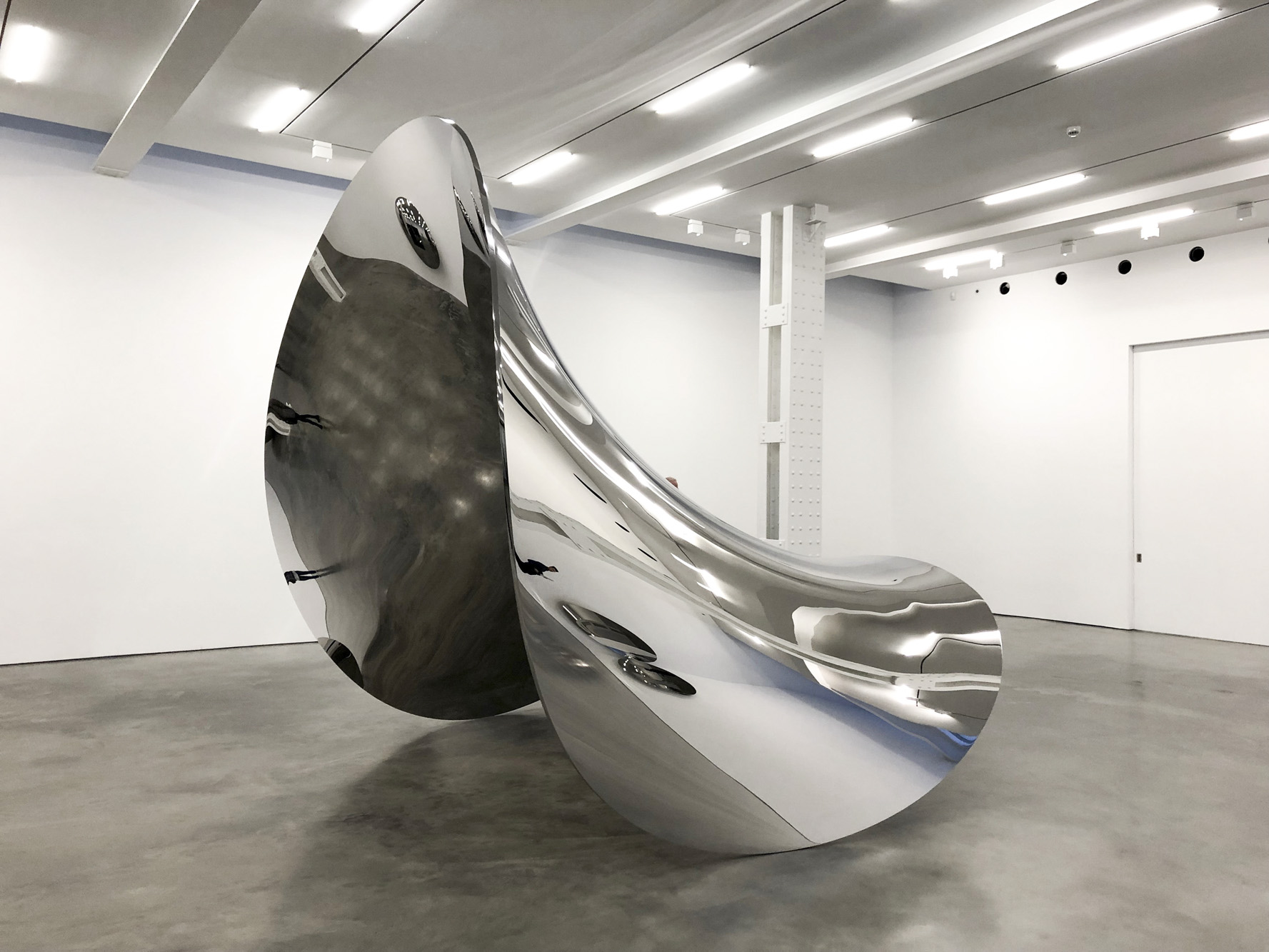 Alongside this, Kapoor exhibits a new series of mirrors, playfully teasing the viewer's perception of empirical reality by shifting between concave and convex. The concavity functions by projecting the focal point of the reflected image in front of the plane of the mirror, appearing as if its reflection has burst through the window. The effect of this cognitive dissonance has poetic and philosophical potential as the viewer confronts their own process of looking.
See Anish Kapoor at the Lisson Gallery New York, on display through December 20.