Since 2005, Macy's Thanksgiving parade began featuring inflatable artworks by the most prominent contemporary artists in its lineup, from Tom Otterness' Humpty Dumpty, Jeff Koon's rabbit, Haring's Figure with heart, to Murakami's Kaikai & Kiki and KAWS's Companion. A giant inflatable balloon entitled Love Flies Up To The Sky, by internationally acclaimed Yayoi Kusama, joined the roster for this year's Thanksgiving parade on November 29, reminiscent of the face motifs from her My Eternal Soul series, currently on display as part of the Every day I Pray For Love exhibition at the David Zwirner gallery in New York City.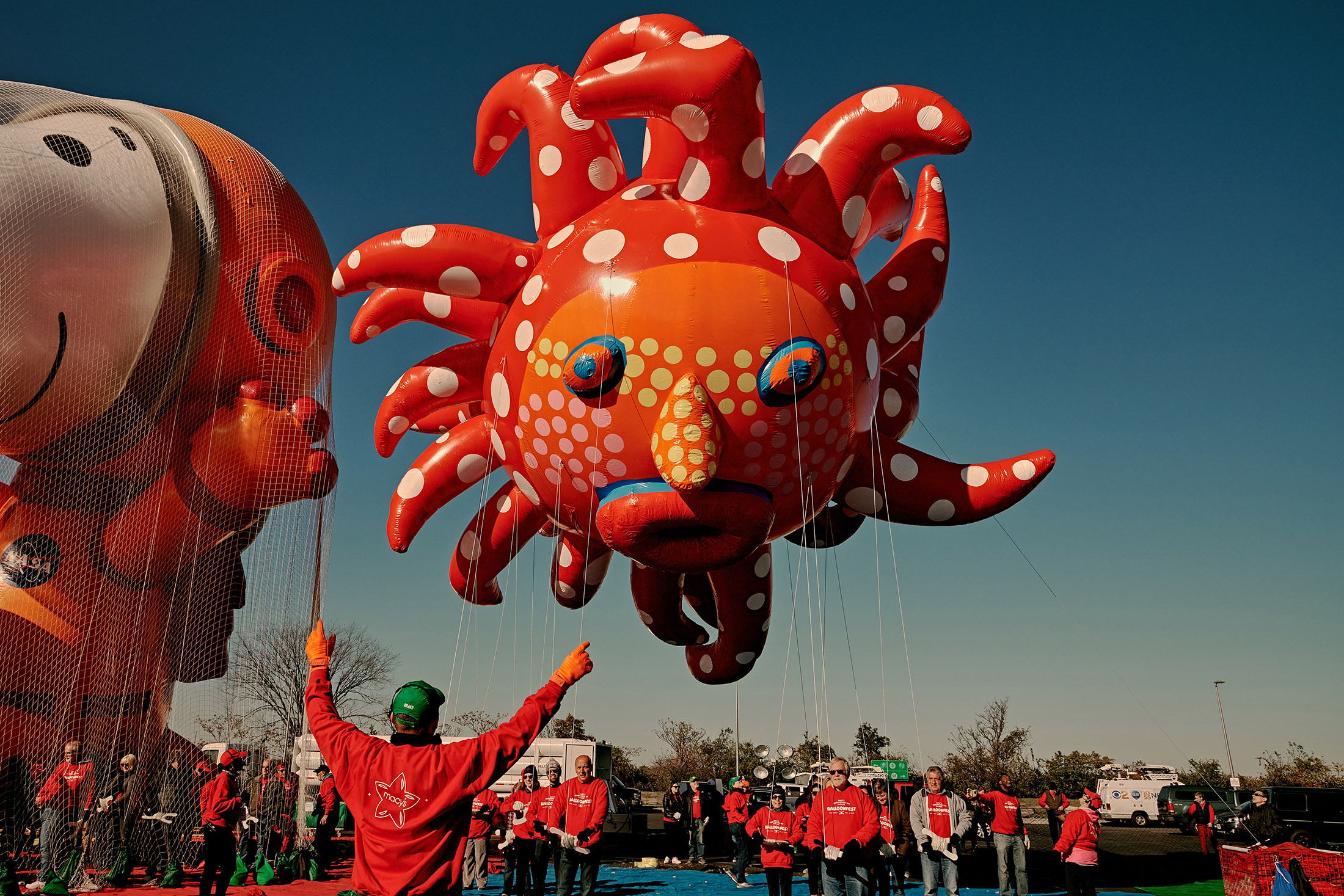 The executive producer of Macy's Thanksgiving parade Susan Tercero said in a statement: "In 2005, we began featuring inflatable artworks by the world's most renowned contemporary artists in the Macy's parade lineup with the hope of bringing fine art to the masses and making it more accessible. This year the world's most popular living female artist, the iconic Yayoi Kusama, joins the parade's acclaimed blue sky gallery series of balloons, making these creations a collection of high-flying art worthy of museums around the world. We can't wait for millions to enjoy the hypnotic, colorful and whimsical beauty of Love Flies Up To The Sky this Thanksgiving."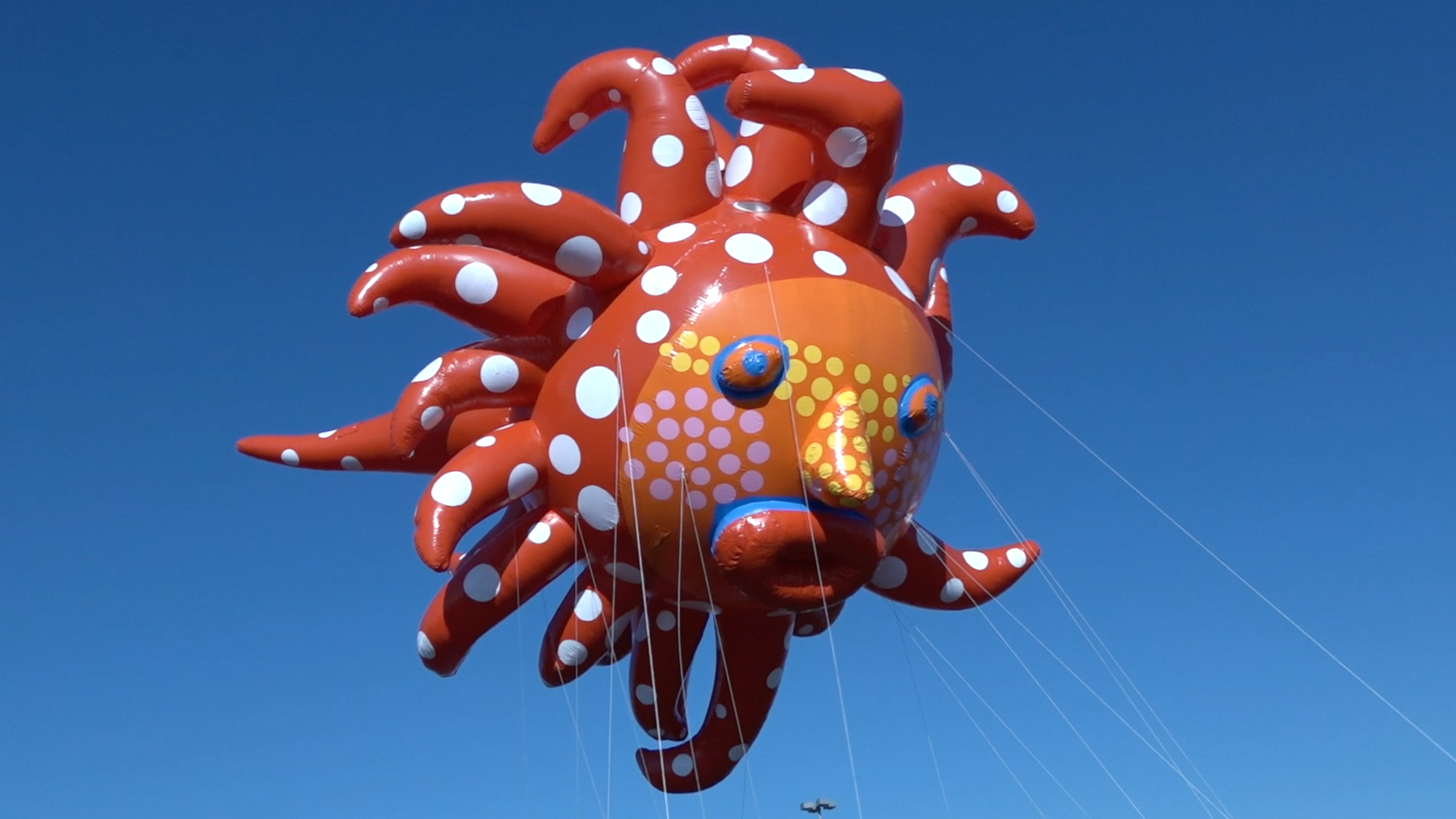 The latest entry in the parade's Blue Sky Gallery series is the embodiment of Kusama's conceptual drawings of face motifs from her ongoing exhibit at David Zwirner—under her guidance, Macy's adept parade studio delicately constructed the artwork from a 3D model and hand-painted each and every single of 300 dots on the multidimensional and uniquely designed face.