Yayoi Kusama designs French champagne house Veuve Clicquot's gift box and bottle.
The latest collaboration coming from the renowned Japanese artist that follows the previous 2006 one features her famous polka dots and flower motifs on the label's signature 2012 blend, La Grande Dame. "It is with its iconic symbols, that Yayoi Kusama adorns La Grande Dame 2012 case and bottle. The opulent flower symbolizes vital energy, love, and celebration of life. The polka dots, Yayoi Kusama's signature patterns are reworked like champagne bubbles to embody La Grande Dame 2012," said the brand in a statement.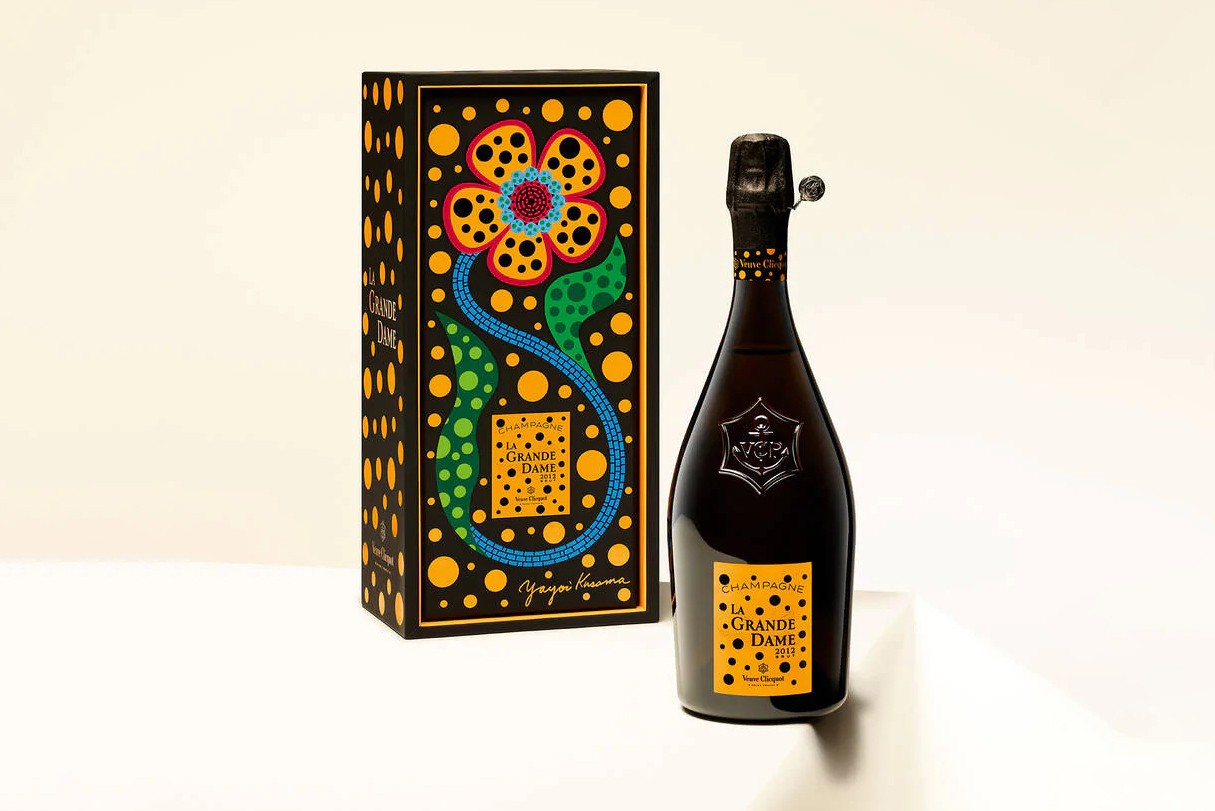 A select number of Kusama's floral sculptures that fit a magnum bottle of Grande Dame priced at $36,000 coincide with the limited-edition gift boxes retailing for $195. Head to Veuve Clicquot Champagne's website to grab your own ones pre-sale which begins September 17.