Open until December 14, 2019, at the David Zwirner gallery, 537 West 20th St, New York, enthusiasts have a chance to explore the new exhibition by Yayoi Kusama entitled EVERY DAY I PRAY FOR LOVE.
Comprised of four segments in a two-story setting, the exhibition highlights the artist's latest additions to her collection of paintings, further enriching her My Eternal Soul series, sculptures, and installations, as well as presents never-before-seen personal poems of Kusama's, free of charge.
On the gallery's first floor lies a constellation of multiple reflective stainless steel "clouds", while on the wall 42 of Kusama's latest abstract paintings are displayed.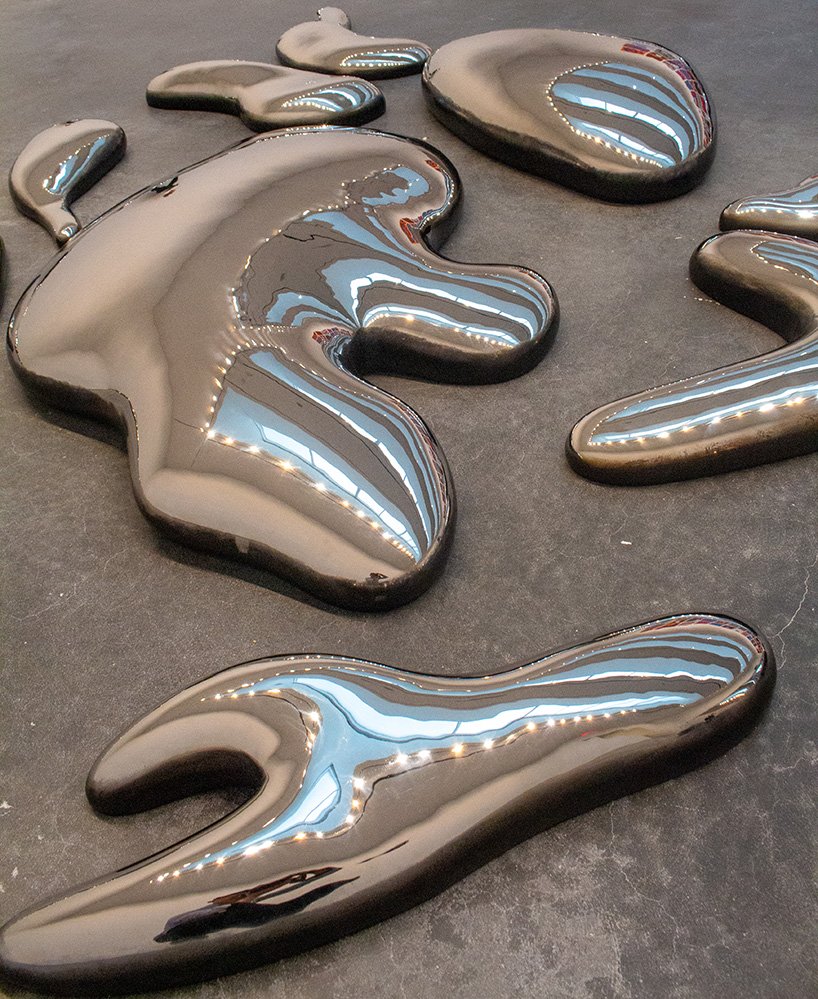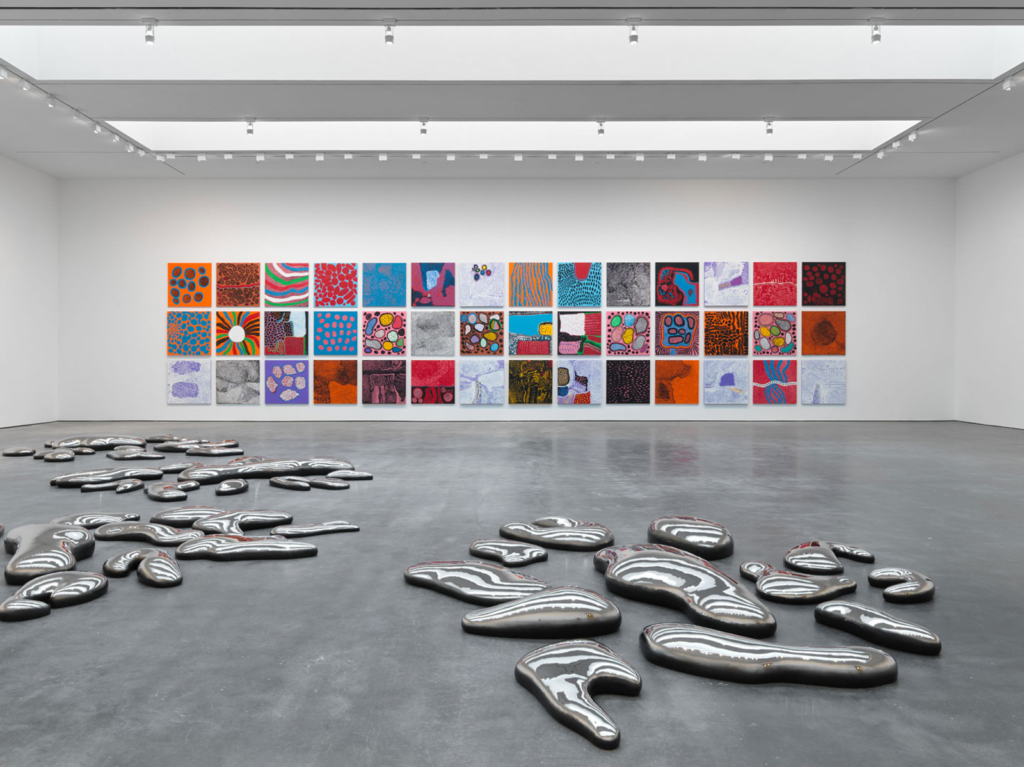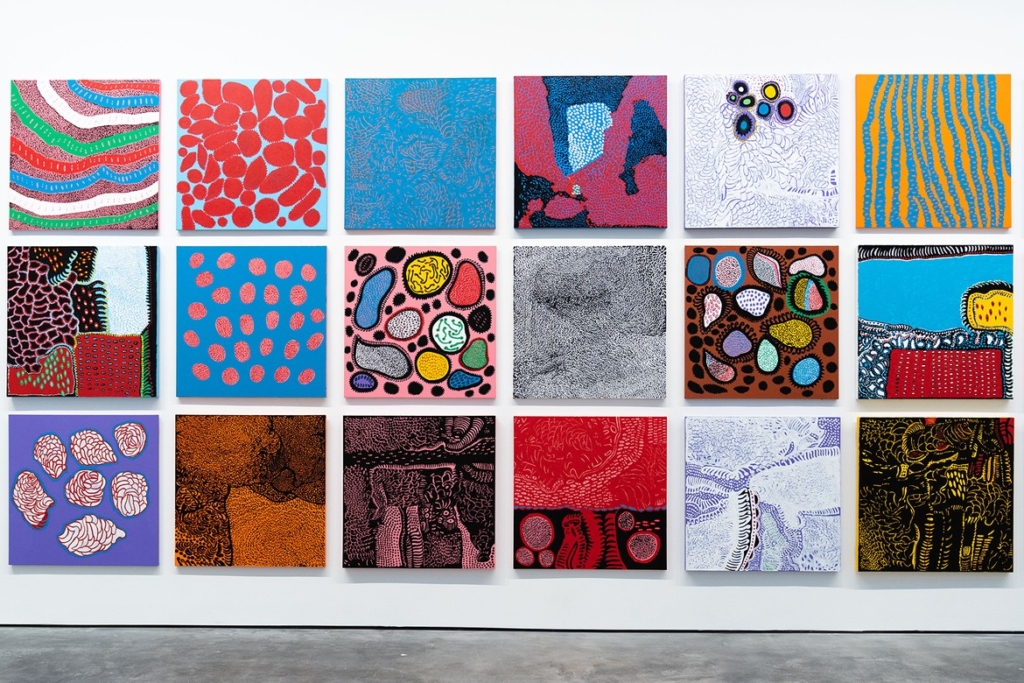 INFINITY MIRRORED ROOM – DANCING LIGHTS THAT FLEW UP TO THE UNIVERSE, 2019, located next to the main hall, is an immersive installation reserved for one person at a time to enter for 1 minute, encountering an unlimited space of continuous mirroring lights that flicker, turning bright red right after the minute's end.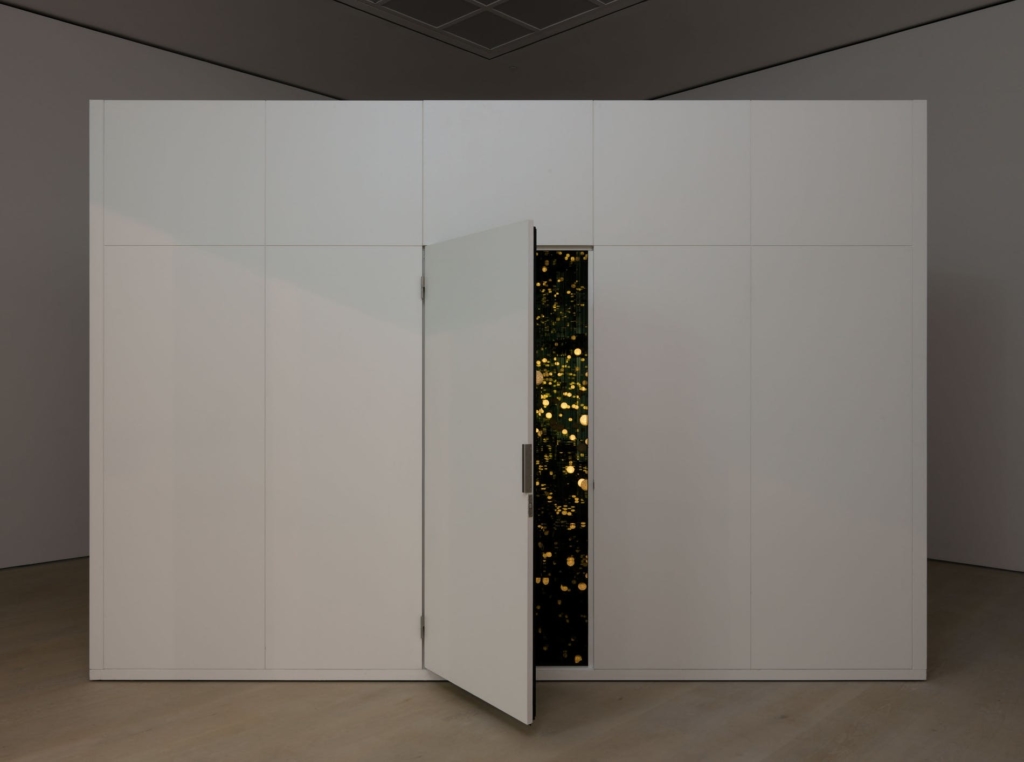 Going up the floor, visitors can greet Ladder To Heaven in a darkened room – a honeycomb aluminum construction put upright between two mirrors, giving off the illusion of infinity as LED lights gradually shift in color – and, adjoining the ladder room, a set of stuffed fabric and aluminum made sculptural pieces.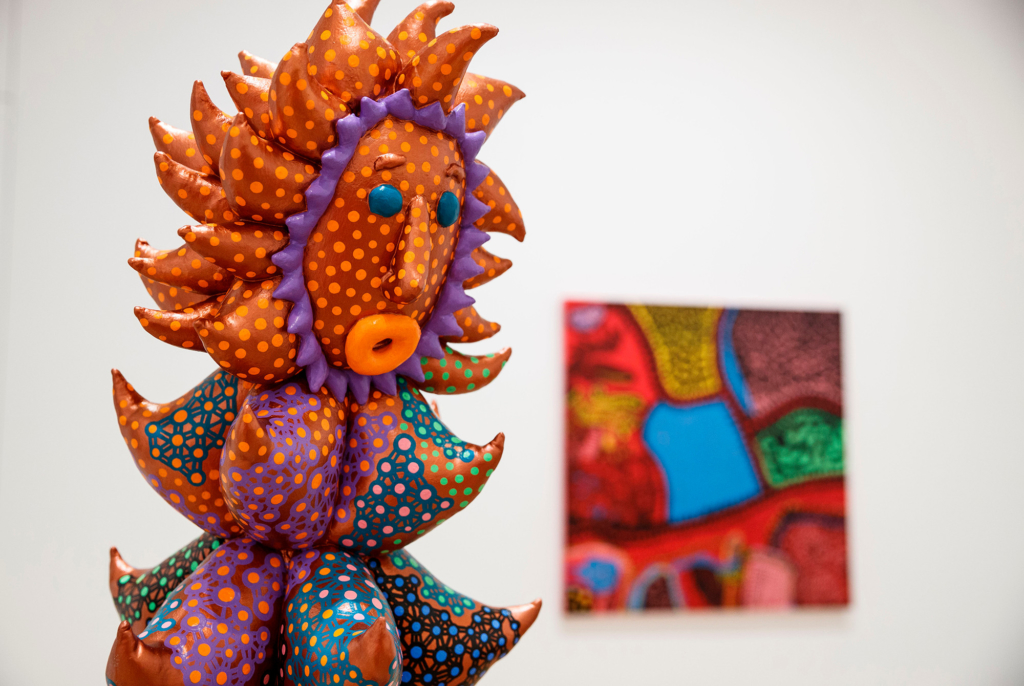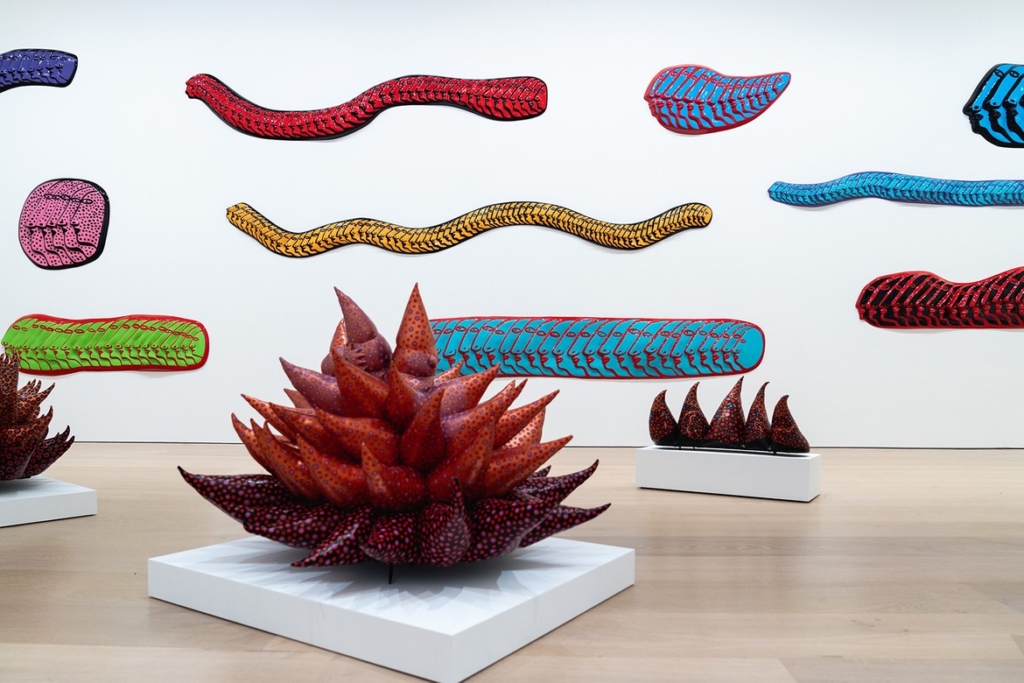 Stated by the gallery, "One of the most influential artists of the twentieth and twenty-first centuries", Yayoi Kusama holds a unique position in recent art history. By merging pop art and minimalism, her work is highly distinctive and attractive to a global audience: EVERY DAY I PRAY FOR LOVE is a special opportunity for the American public to encounter and familiarize themselves with the Japanese genius.