"Let your brain relax, close your eyes, and follow the greeting offered 45 seconds into the album: 'Get a drink, have a good time now, welcome to paradise.'" That's exactly what you should do when you put on the new deluxe edition of groundbreaking debut album by The Avalanches.
The Australian electronic music group is commemorating the 20th anniversary of Since I Left You, with additional releases of numerous bonus tracks, including fresh mixes from such artists as MF Doom, Black Dice, Leon Vynehall, Sinkane and Carl Craig.
No album ever made history quite like The Avalanches' debut. A meticulous labor of love sifted from the second-hand record bins of Melbourne, Since I Left You was an unprecedented act of musical invention filtered through the loving hands of young music-obsessed DJs and musicians to blossom into the ultimate feelgood world party soundtrack, and 20 years since its release, it is the perfect time to celebrate one of the most loved and critically acclaimed albums of the 21st century.
"I remember very clearly a few things," says Robbie Chater, who with Tony Diblasi remains the soul of The Avalanches in 2021. "We decided to not have any of our voices on it, which made it last because it's a kind of transmission; nothing date-stamps it to that time. Also we were careful not to use any trendy software from 1999 or 2000. So it does seem to just float around in time…"
"Music lovers get it, and that's what we ultimately are," he continues. "It's almost like an exploration of our relationship with the world and with music and, as music fans, what our place is in the whole process. Looking back, I'm proud of this record as a pure expression of joy and love, heart on its sleeve and is free from irony."
The 20th anniversary reissue is set to release on June 4 on Astralwerks, a Capitol Records Tower-based electronic music record label. It's already available for pre-order / pre-save in vinyl, CD and digital formats here. Fans who pre-save the album will instantly receive one of the bonus tracks – "Since I Left You (Prince Paul Remix)."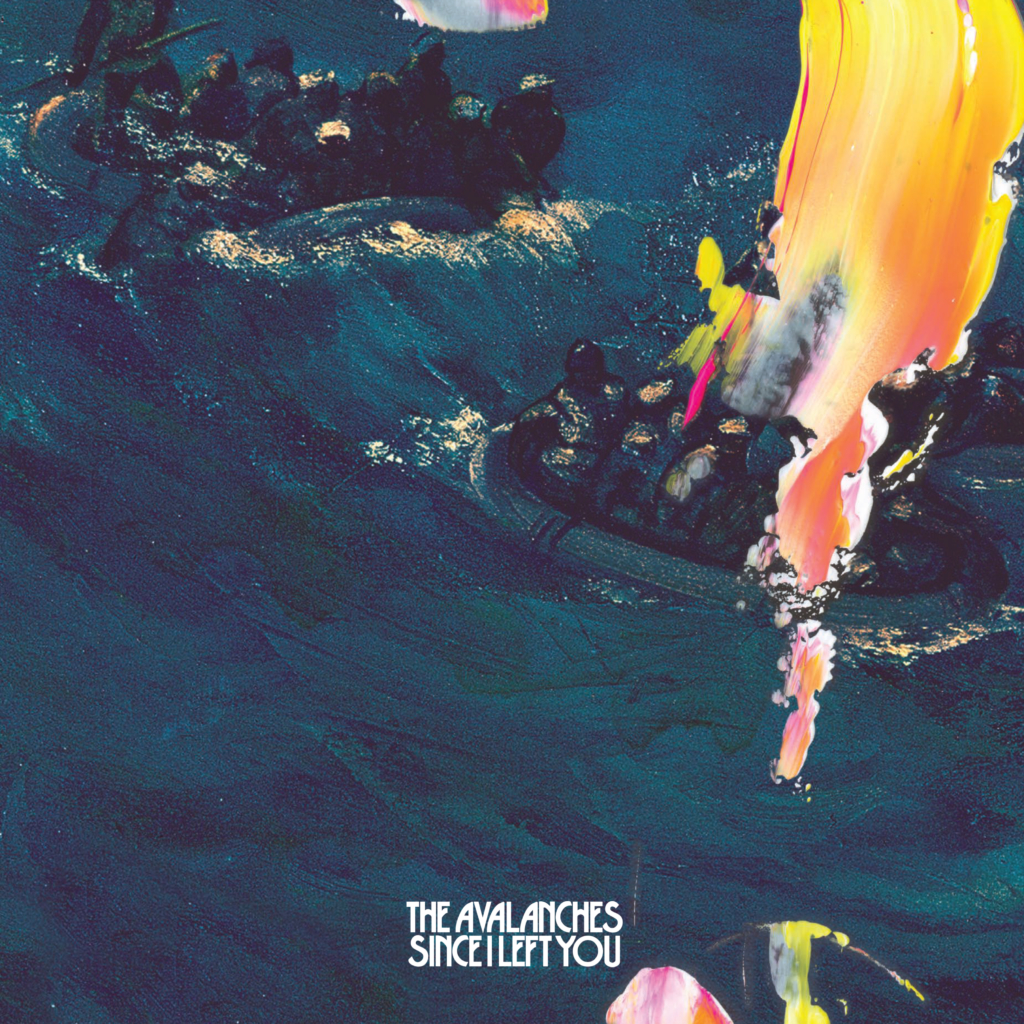 THE AVALANCHES: SINCE I LEFT YOU – 20TH ANNIVERSARY DELUXE EDITION TRACK LISTING:
VINYL
SIDE A
1.      Since I Left You
2.      Stay Another Season
3.      Radio
4.      Two Hearts In 3/4 Time
SIDE B
1.      Avalanche Rock
2.      Flight Tonight
3.      Close To You
4.      Diners Only
5.      A Different Feeling
SIDE C
1.      Electricity
2.      Tonight May Have To Last Me All My Life
3.      Pablo's Cruise
4.      Frontier Psychiatrist
SIDE D
1.      Etoh
2.      Summer Crane
3.      Little Journey
4.      Live At Dominoes
5.      Extra Kings
SIDE E
1.      Since I Left You (Cornelius Remix)
2.      Tonight May Have To Last Me All My Life (Edan Remix)
3.      Frontier Psychiatrist (Mario Caldato Jr's 85% Remix)
4.      Close To You (Sun Araw Remix)
SIDE F
1.      Since I Left You (Stereolab Remix)
2.      Flight Tonight (Canyons Travel Agent Dub)
3.      Radio (Sinkane Remix)
SIDE G
1.      Since I Left You (Prince Paul Remix)
2.      Electricity (Harvey's Nightclub Re-Edit)
3.      Summer Crane (Black Dice Remix)
4.      Extra Kings (Deakin Remix)
SIDE H
1.      Tonight May Have To Last Me All My Life (MF DOOM Remix)
2.      Tonight May Have To Last Me All My Life (Dragged By Leon Vynehall)
3.      A Different Feeling (Carl Craig's Paperclip People Remix)
4.      Thank You Caroline (Original Avalanches Demo Tape)
DIGITAL
PART 1
1. Since I Left You
2. Stay Another Season
3. Radio
4. Two Hearts In 3/4 Time
5. Avalanche Rock
6. Flight Tonight
7. Close To You
8. Diners Only
9. A Different Feeling
10. Electricity
11. Tonight May Have To Last Me All My Life
12. Pablo's Cruise
13. Frontier Psychiatrist
14. Etoh
15. Summer Crane
16. Little Journey
17. Live At Dominoes
18. Extra Kings
PART 2
1. Since I Left You (Cornelius Remix)
2. Tonight May Have To Last Me All My Life (Edan Remix)
3. Frontier Psychiatrist (Mario Caldato Jr's 85% Remix)
4. Close To You (Sun Araw Remix)
5. Since I Left You (Stereolab Remix)
6. Flight Tonight (Canyons Travel Agent Dub)
7. Radio (Sinkane Remix)
8. Since I Left You (Prince Paul Remix)
9. Electricity (Harvey's Nightclub Re-Edit)
10. Summer Crane (Black Dice Remix)
11. Extra Kings (Deakin Remix)
12. Tonight May Have To Last Me All My Life (MF DOOM Remix)
13. Tonight May Have To Last Me All My Life (Dragged By Leon Vynehall)
14. A Different Feeling (Carl Craig's Paperclip People Remix)
15. Thank You Caroline (Original Avalanches Demo Tape)
PHYSICAL CD
CD1
1.      Since I Left You
2.      Stay Another Season
3.      Radio
4.      Two Hearts In 3/4 Time
5.      Avalanche Rock
6.      Flight Tonight
7.      Close To You
8.      Diners Only
9.      A Different Feeling
10.  Electricity
11.  Tonight May Have To Last Me All My Life
12.  Pablo's Cruise
13.  Frontier Psychiatrist
14.  Etoh
15.  Summer Crane
16.  Little Journey
17.  Live At Dominoes
18.  Extra Kings
CD2
1.      Tonight May Have To Last Me All My Life (MF DOOM Remix)
2.      Summer Crane (Black Dice Remix)
3.      Frontier Psychiatrist (Mario Caldato Jr's 85% Remix)
4.      Electricity (Dr. Rockit's Dirty Kiss Remix)
5.      Electricity (Original Avalanches Demo Tape)
6.      Thank You Caroline (Original Avalanches Demo Tape)
7.      Thank You Caroline (Andy Votel Remix)
8.      So Why So Sad (The Avalanches Sean Penn Mix)
9.      The Shining (The Avalanches Good Word For The Weekend Mix)
10.  Pablo's Cruise (Original Avalanches Demo Tape)
11.  I'm A Cuckoo (The Avalanches Remix)
12.  Chico (The Avalanches Wernham Hogg Mix)
13.  Fade Together (The Avalanches Remix)
14.  Since I Left You (Stereolab Remix)
15.  Flight Tonight (Canyons Travel Agent Dub)
16.  Radio (Sinkane Remix)
17.  A Different Feeling (Ernest Saint Laurent Remix)
18.  A Different Feeling (Carl Craig's Paperclip People Remix)
19.  Two Hearts In 3/4 Time (Jackson & His Computer Band Remix)
20.  Tonight May Have To Last Me All My Life (Dragged By Leon Vynehall)
21.  Tonight May Have To Last Me All My Life (Edan Remix)