French-born artist JR opens his first major exhibition in North America. Combining photography, social engagement, and street art, JR collaborates with communities by taking individual portraits, reproducing them at a monumental scale, and wheat pasting them in nearby public spaces. The exhibition includes his archival, as well as his new artworks, and also miniature versions of his architectural interventions such as his large scale thought-provoking artwork of Kikito, a boy peering over the Mexican border.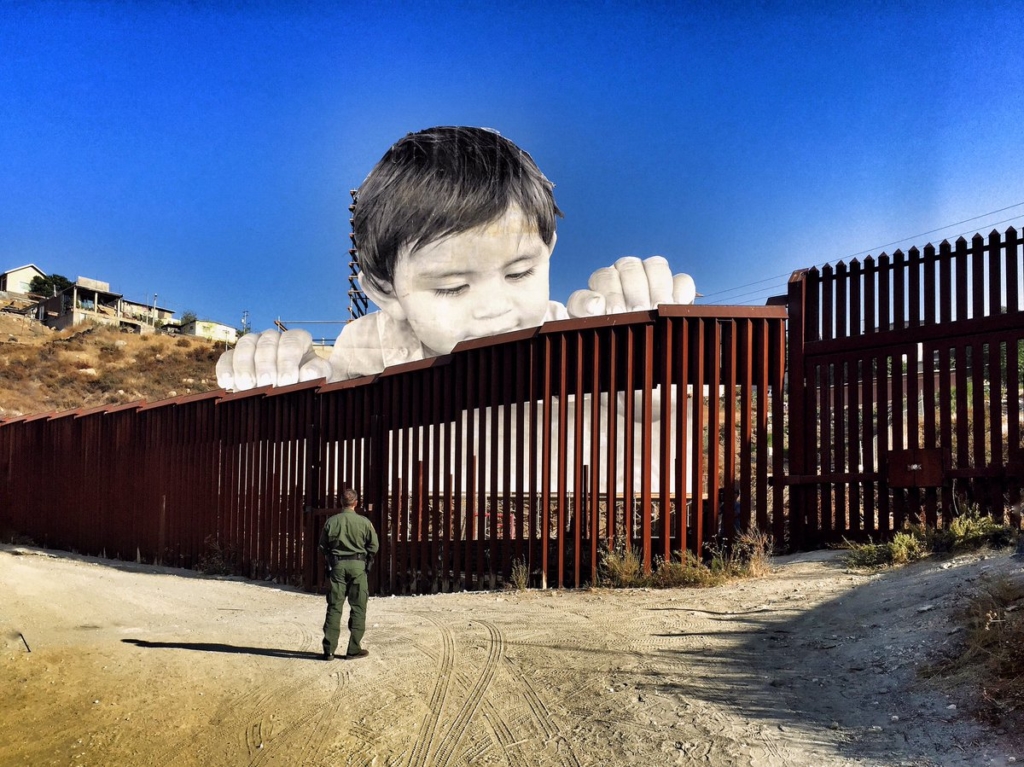 The centerpiece of the exhibition is The Chronicles of New York City, a mural consisting of more than 1,000 New Yorkers accompanied with each one's audio recorded story. It demonstrates JR's resolute commitment to the community and honors everyday people.
JR: Chronicles is curated by Sharon Matt Atkins, Director of Exhibitions and Strategic Initiatives, and Drew Sawyer, Phillip Leonian, and Edith Rosenbaum Leonian Curator, Photography, Brooklyn Museum.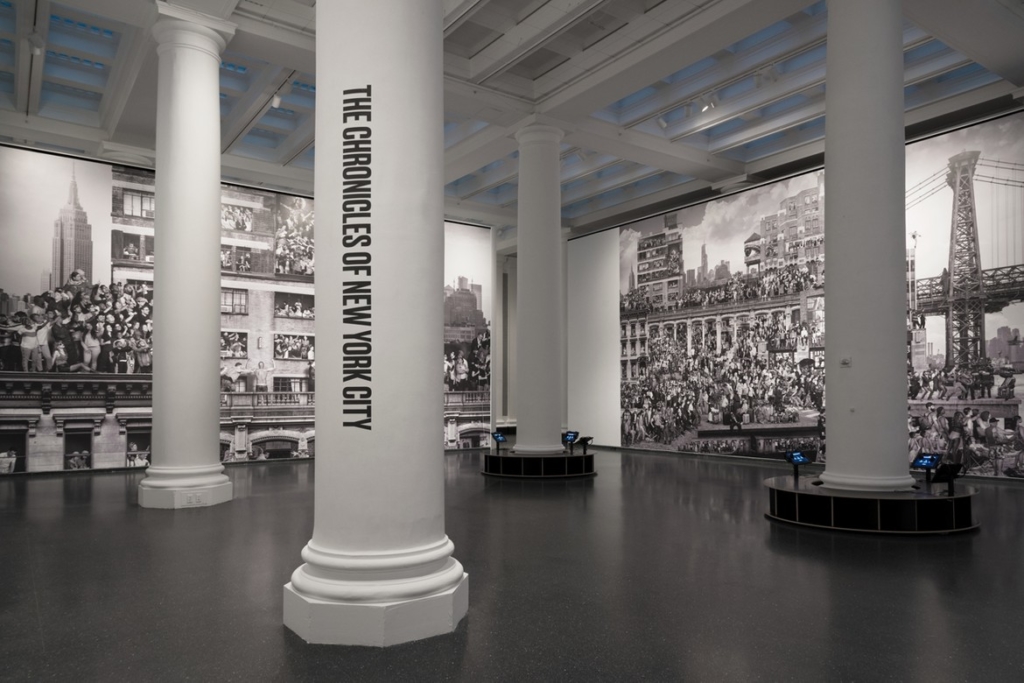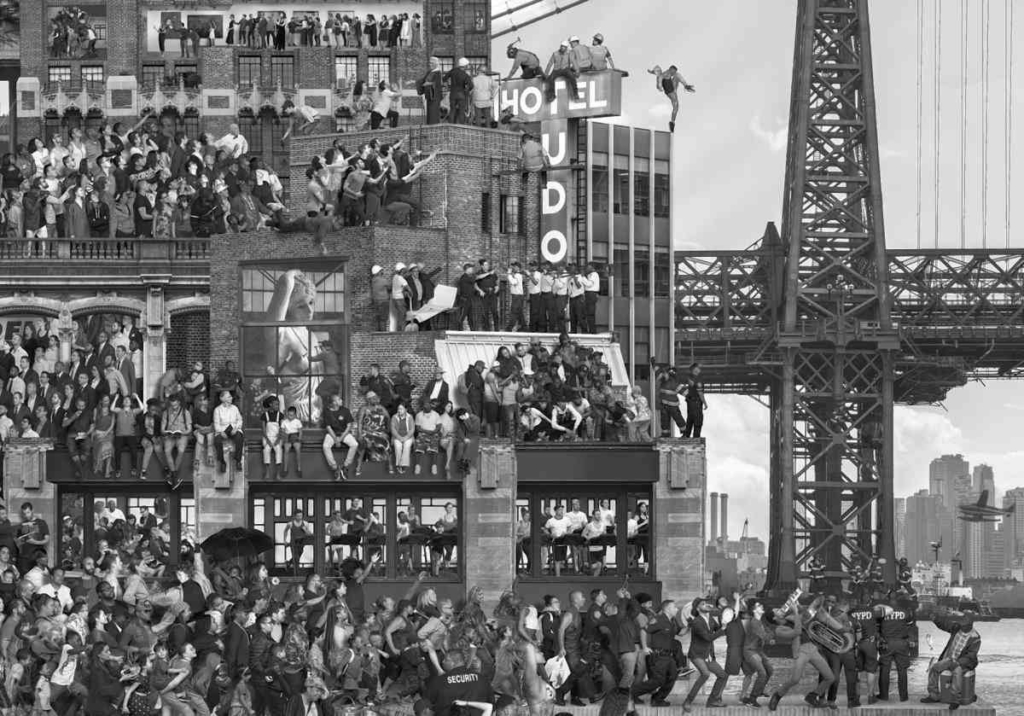 It's open until May 3, 2020, in Brooklyn Museum's Great Hall on the 1st floor. Visit the Brooklyn Museum's website for further details.