Galerie Perrotin Paris' ongoing exhibition, concurrent with Takashi Murakami's "Baka," is Josh Sperling's "So It Goes," on view through December 21, 2019.
The artist has been quite busy, given the show is his sixth solo exhibition in just the past year. For this exhibition, Sperling presents new monochrome pieces, including the immersive signature swirls in tonal black, as well as all-new experimentation with composite woven works, a technique he began to study while working on my show in Brussels.
All being large-scale, Josh's works completely take over the white-walled gallery space and drive viewers to take a step back, especially the monochrome piece, for which the artist decided to absent the colors – reductive, rather than additive, it forces the structure of each piece to come to the fore.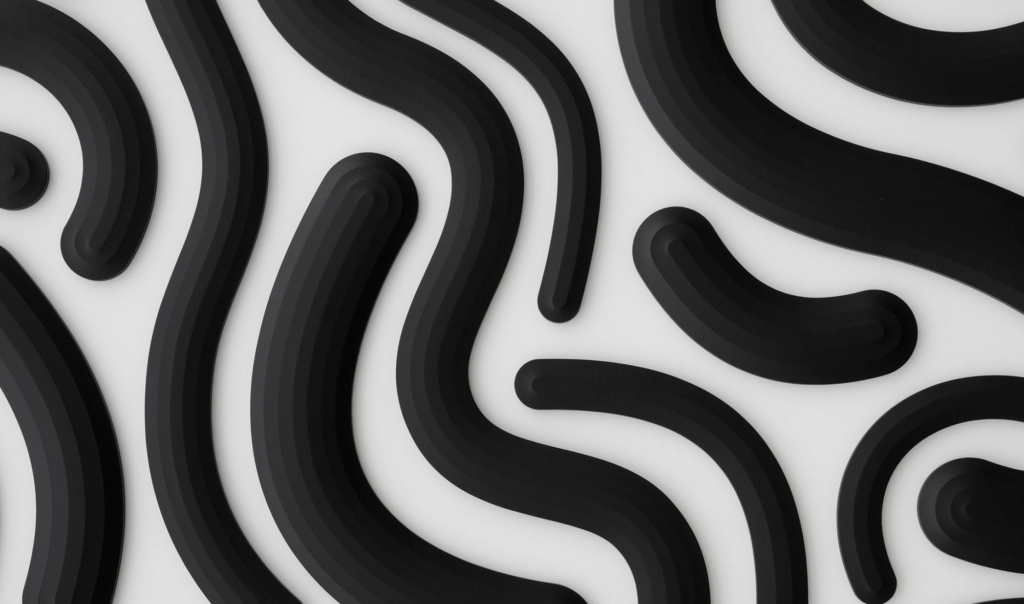 First, the forms are designed digitally and are later physically cut from plywood with a CNC router so that canvas can be stretched over the plywood and colored with paint.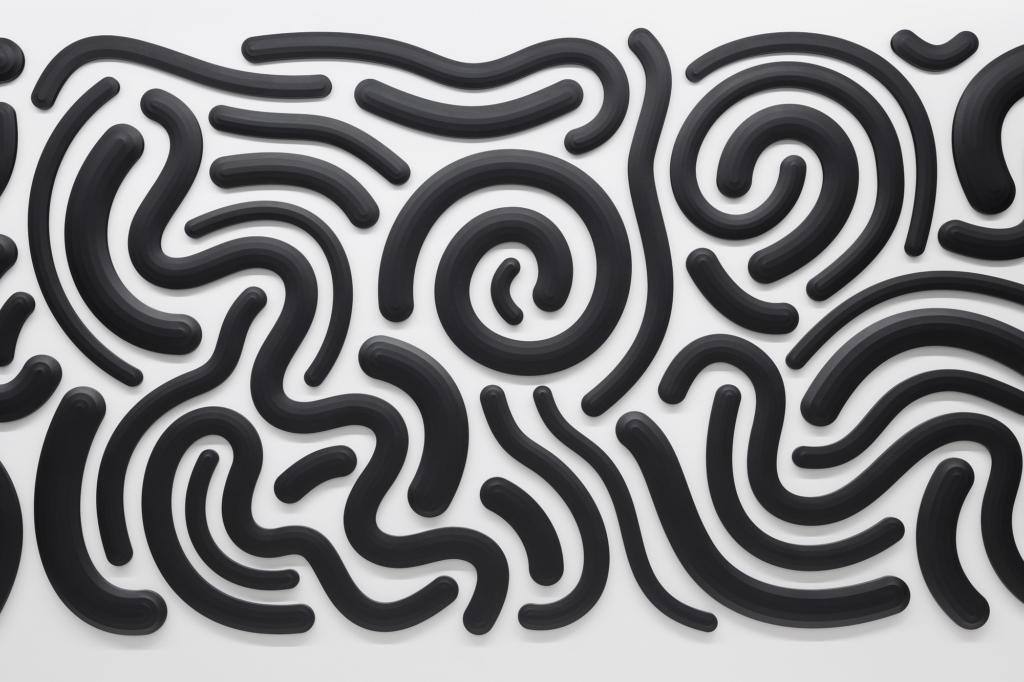 In their three-dimensionality, his works blur the lines between painting and sculpture, image, and object, and his use of extremely vivid colors start a voyage into finding harmony between contrasting colors.