The city's former stock exchange, which has been transformed into a museum for businessman and art collector François Pinault, will open its doors to the public on January 23, 2021. The newly designed space will serve as a massive exhibition space, and its 300-seat auditorium will provide a setting for screenings, conferences, and concerts, along with a black-box theater for hosting video installations and more experimental performances.
The project is work by Japanese architect Tadao Ando, who was previously assigned by Pinault to restore Venice's Punta Della Dogana, and is essentially a massive concrete cylinder inserted into the existing structure, forming a new space for hosting exhibitions. The cylinder occupies the central ground plan of the rotunda, measuring nine meter-high walls that span 30 meters (almost 100 feet) in diameter. It has four identical openings that provide access and allow natural light to illuminate the space, coming through the building's dome, which is listed as a historical monument, that has also been completely restored and modified.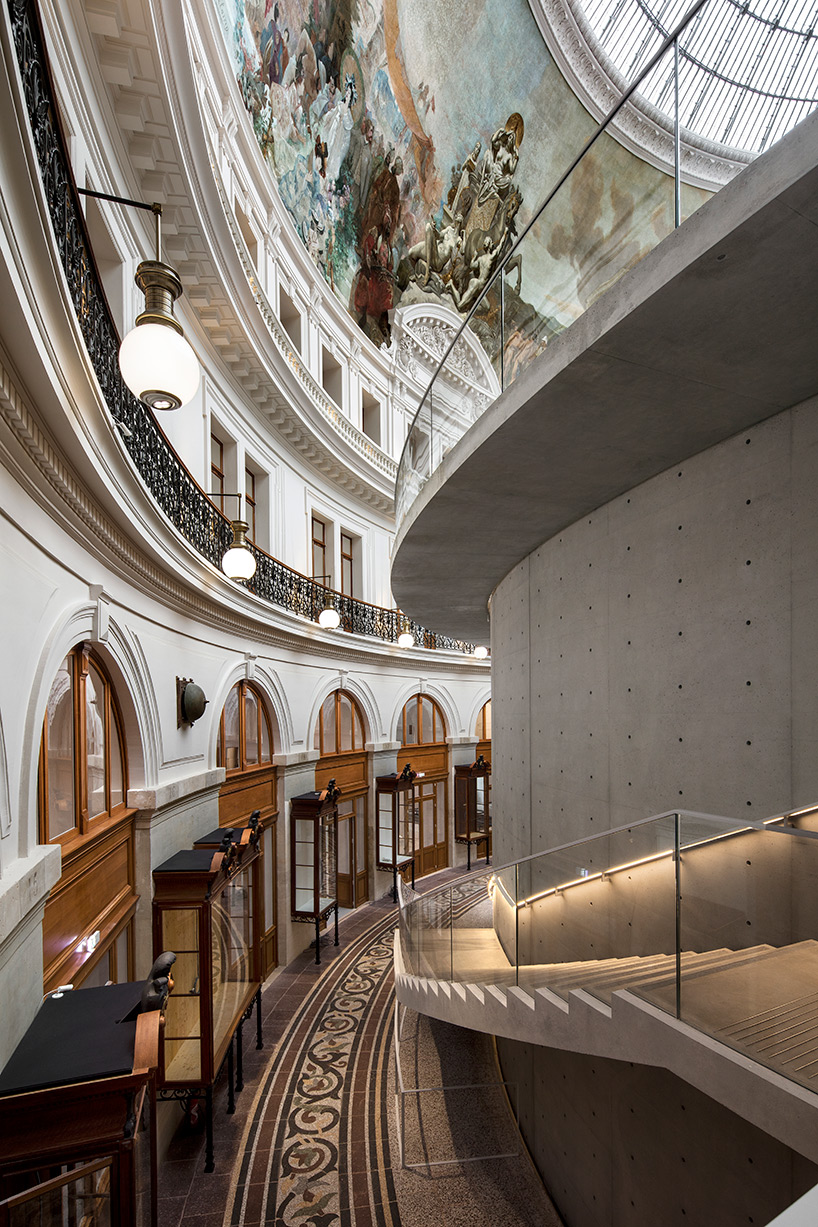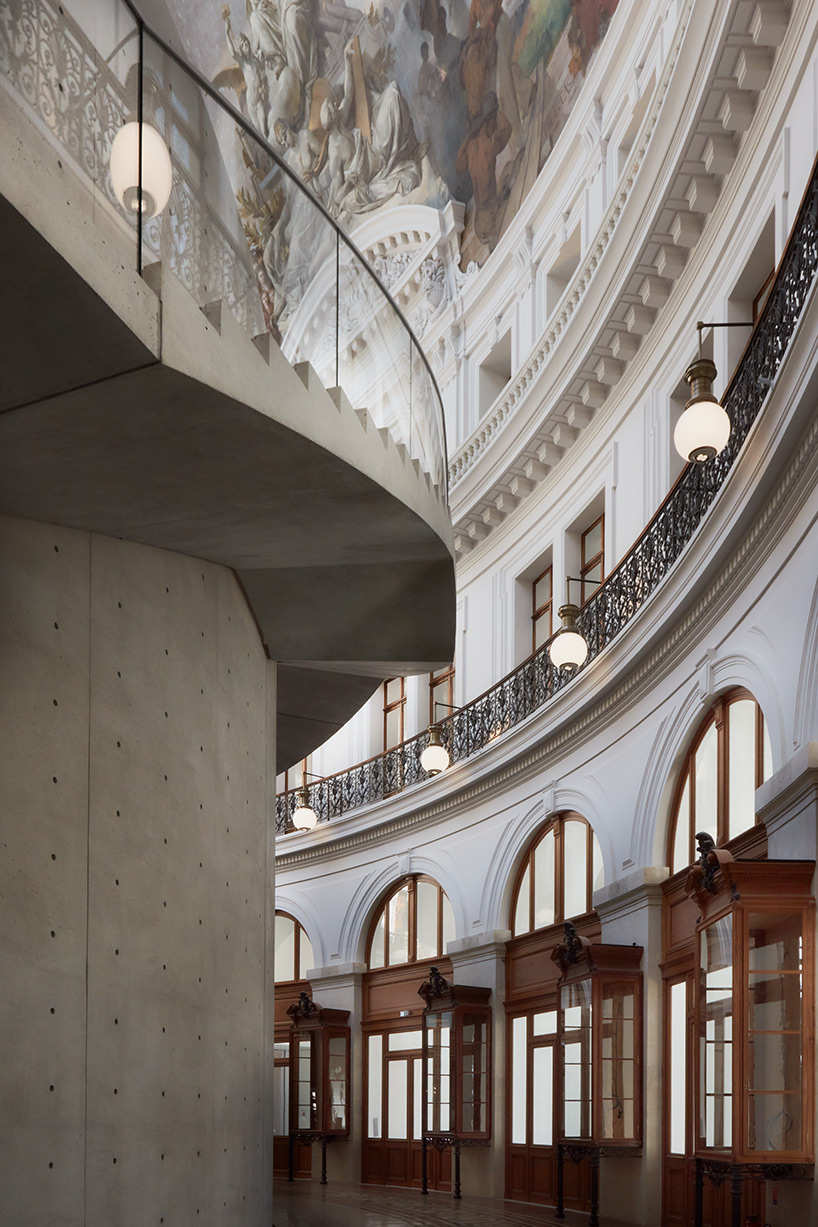 "I am delighted with the upcoming opening of the Bourse de Commerce. Not only will it add to the European landscape of institutions devoted to presenting contemporary art, but after the difficult year experienced by France and the world in 2020, it will contribute to the renaissance of the Parisian cultural sphere," said Pinault.
When the project was revealed, Ando explained: "This cylinder will give shape to the central exhibition space under the cupola and encase the auditorium and foyer below ground."
This architectural intervention has been done in collaboration with Niney & Marca Architectes and Pierre-Antoine Gatier and also features a new corridor space between the outside of the cylinder and the existing interior façade, where new stairwells and passageways ensure access to the entirety of the building, including a host of facilities contained below grade. Its 3,000 square meter-exhibition space, will, once open, offer modular room for exhibitions, either subdivided or used to host large-scale projects. The transformed Bource de Commerce will see its grand opening day on January 23, 2021, three months later than the originally set schedule as a result of the ongoing pandemic.