BMW has been a global partner of Art Basel ever since the launch of the BMW Art Journey back in 2015, a collaboration with Art Basel and the German car manufacturer. Now, BMW has announced a collaboration with Acute Art to realize a project with the 2019 BMW Art Journey awardee, Lu Yang.
A leading producer of visionary virtual and augmented reality (AR) artworks, Acute Art has worked closely with some of the biggest names of today, including KAWS, Marina Abramović, Olafur Eliasson, Cao Fei, Jeff Koons, by providing access to cutting-edge technologies, and now Lu Yang. With this collaboration, the Shanghai-based multi-media artist has developed his new AR work titled Gigant DOKU, which is available on the Acute Art App.
The New Media Art Department of the China Academy of Art graduate finds his work the result of his deep immersion into the subcultures of anime, video games, and Science-Fiction. The output of his artistic practice spans 3D-animated films, video game installations, holograms, neon, VR, and software manipulation, often with overt Japanese manga and anime references.
DOKU is Yang's giant digital dancing superhero avatar who takes over the physical world. Developed by a game engine, the Gigant DOKU installation incorporates motion capture image data from Tokyo and Bali gathered during the artist's BMW Art Journey. The dancing avatar is a prime example of Yang's equal sentiment towards traditional dance and performance practices, and futuristic notions about an emerging post-gender and post-human society in which the lines between the objective and metaphysical world are blurred. He is constantly finding tools to fuse Chinese cultural and spiritual influences with distinctive imagery inspired by manga comics, contemporary youth, and gaming subcultures.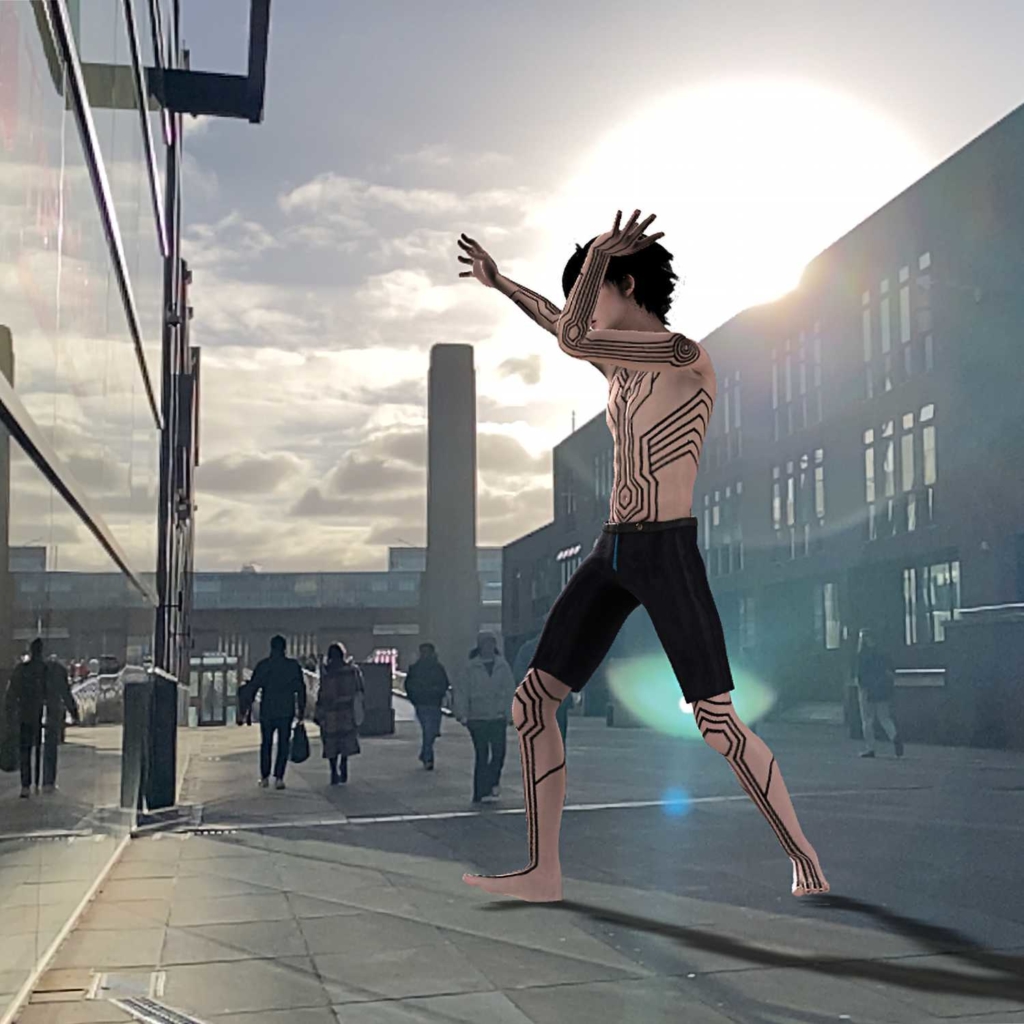 Lu Yang said about the project in a statement: "For me as an artist who has been working on digital art projects for many years now, it is a great honor to gain the possibility of working with Acute Art. They are the leading producer of visionary AR artworks and have been working with so many successful artists in the field of AR before. During my BMW Art Journey, I had the chance to cooperate with different artists from several backgrounds and to deepen my research in motion capture technologies – knowledge and material that I can now use for my artworks. Even though I had to pause my travels due to the coronavirus, I am thankful that I am now able to proceed digitally, with the full support and creative freedom provided by the BMW Group."
To view and fully experience the Gigant DOKU by Lu Yang, download Acute Art's app for free here.