TAKE YOUR INSTAGRAM GAME TO THE NEXT LEVEL
"You can be the best artist in the world, if nobody knows about it, it's pointless. Instagram is the best platform right now to get your work known"
About this workshop?
Do you feel like you're struggling on Instagram?
That your work deserves more exposure and recognition?
Do you want more followers?
But unsure on how you could improve and get better results on the platform?
–
In order to get better results: get more reach, more followers etc, you need to do better.
We want to help you find what can be improved:
account
the way you use Instagram
your growth strategy
Who we are?
We're the team behind Somewhere Magazine Instagram account (1million followers on Instagram. We're one of the leading art/photography community.
We launched our platform in 2014 and we have since grown organically our account to more than 1 Million followers. We have posted more than 14000 photos and have consistently studied what works and what does not work on Instagram.
What you will get? 
One to one – consulting/coaching phone session.
Here are the different steps:
audit of your account
optimization/rework of your profile
defining instagram guidelines
Setting up a growth strategy
general discussion/questions
The idea will be to help you find the one thing that will help you move forward, make progresses and reach your goals.
We will evaluate your account, your strenghs and weaknesses, your style, how you can improve it and you give directions and inspirations of how your take it to the next level.
Before the call, we will ask you to send an e-mail in order to prepare the call with a list of questions, problems and interrogations that you might have.
Launching price
250 euros for 1h minutes or 450 euros for 2h15 minutes.
Case Study
We're big fans of the cuban artist Tomas Sanchez. His account used to be a mess, not going anywhere and not getting the results it deserved.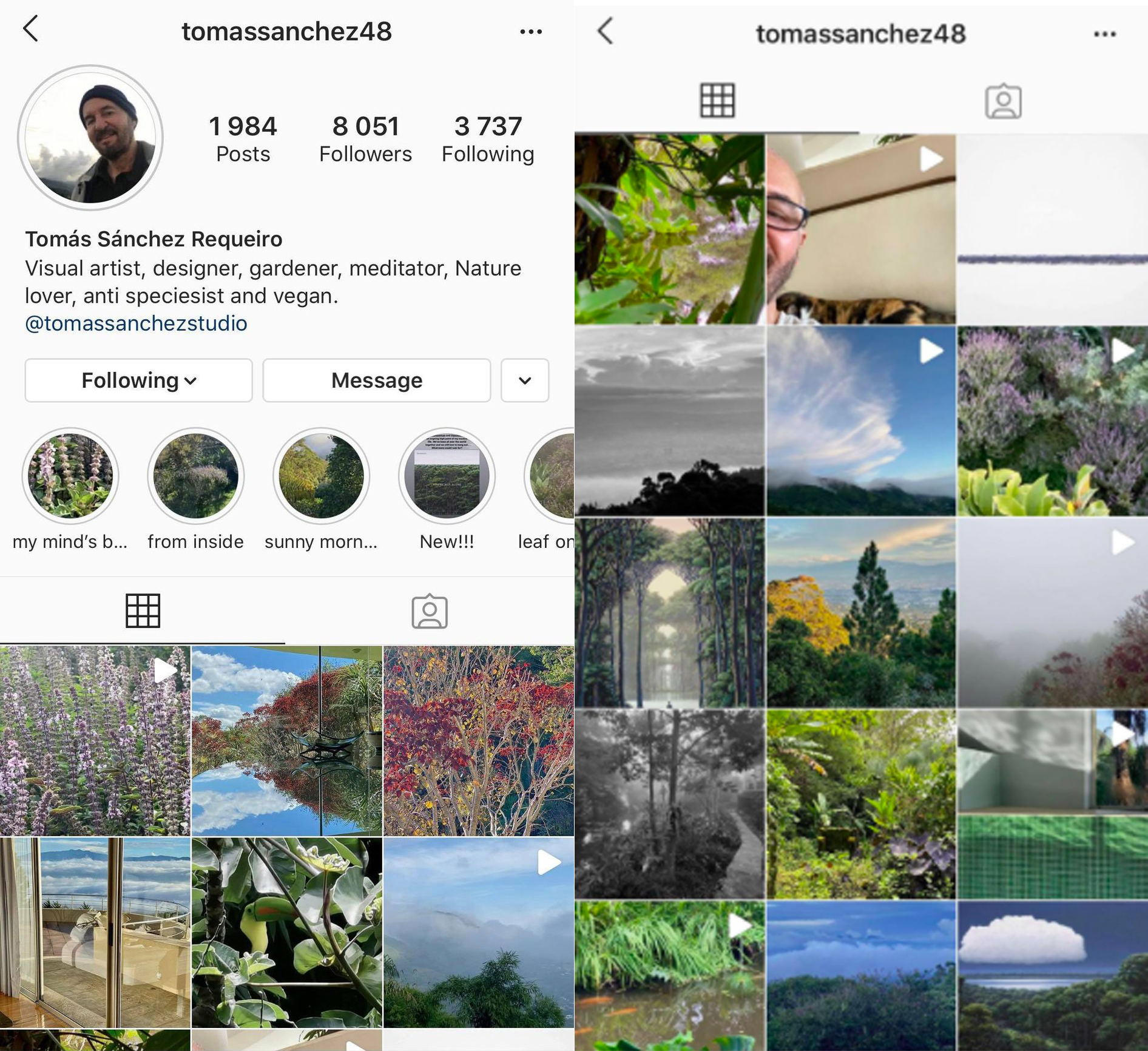 We got in touch in touch with Tomas in January 2020, and we helped re-think, re-organise his work and launch a new account. He went from 300 to 81,8K followers since the beggining of the year.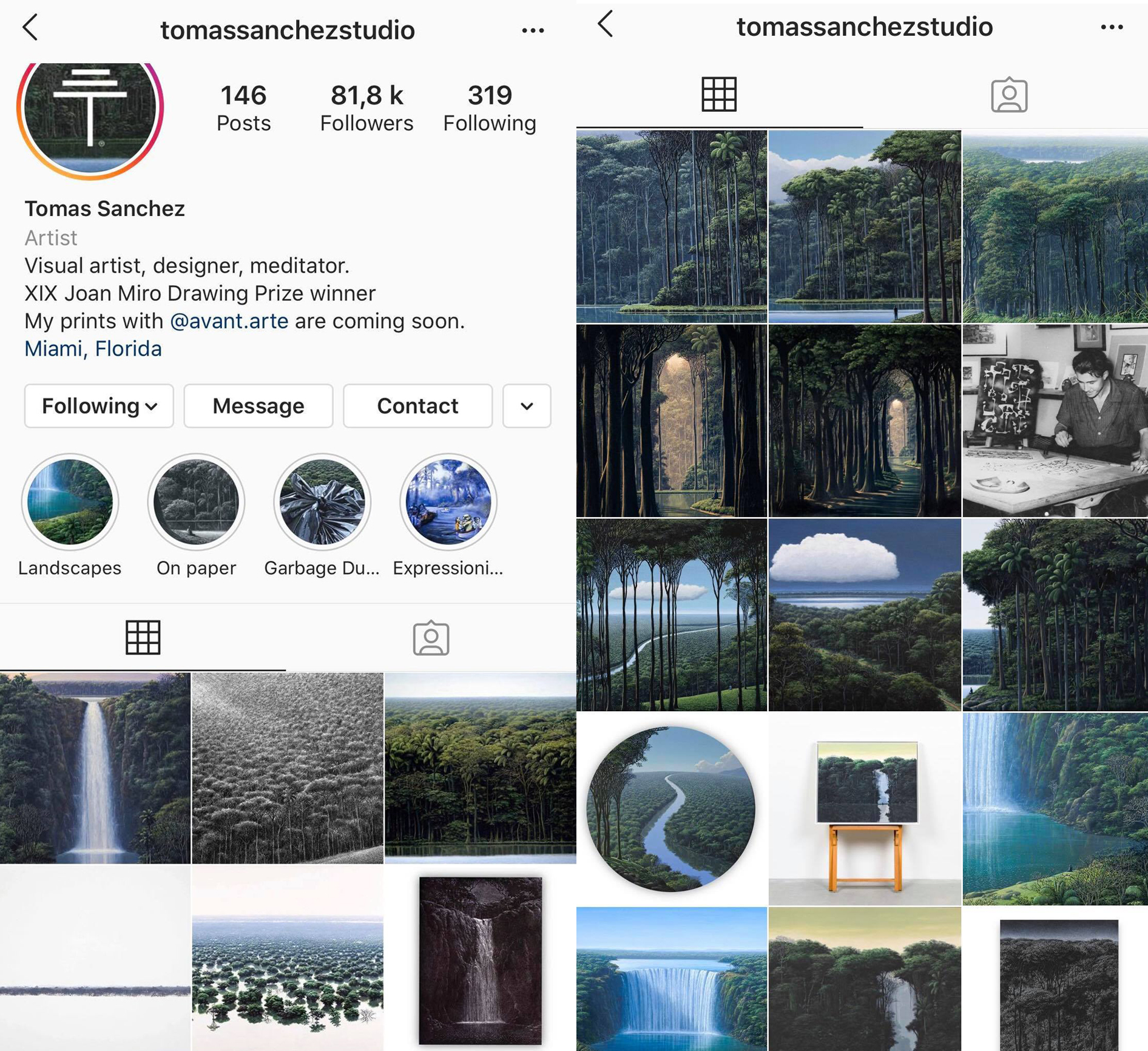 Testimonial, just below.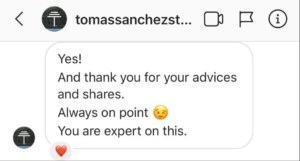 Since then, Tomas's social media following helped him grow his brand, get more exposure and visibiliy
His collaboration with Avant Arte was sold out in five minutes.
Let us know if you have any question.
Please drop an e-mail to mathieu@somewhere-magazine.com